Canon PowerShot SX420 IS Review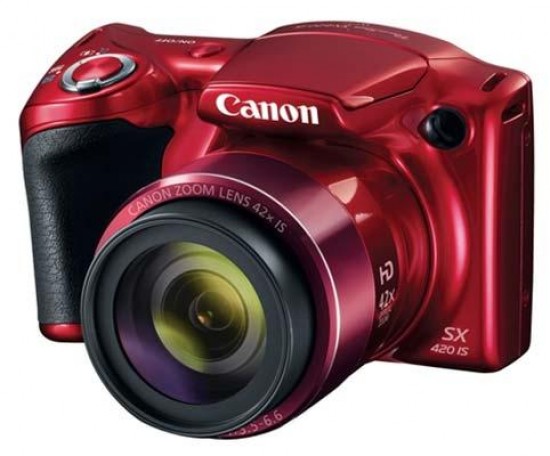 Introduction
The Canon PowerShot SX420 IS is an affordable super-zoom bridge compact camera.

The Canon SX420 IS features a 20.5 megapixel 1/2.3-inch CMOS sensor and a 42x optical zoom lens which provides an equivalent focal range of 24-1008mm in 35mm terms.

Other key features include Wi-Fi and NFC connectivity, 720p HD video capture in MP4 format, DIGIC 4+ Image Processor, 3.0-inch LCD screen with 230k dot resolution, and an intelligent Optical Image Stabilizer (OIS) for both stills and movies.

The Canon PowerShot SX420 is priced at £299.99 / €299.99.
Ease of Use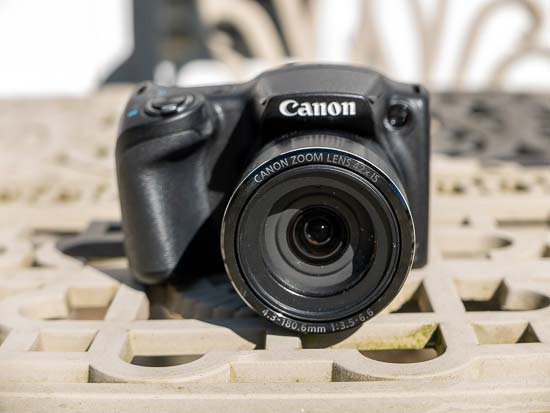 Front of the Canon PowerShot SX420 IS
The Canon SX420 HS IS camera is identical to the slightly more expensive, but more widely available Canon PowerShot SX430 HS IS model. The only difference is that the latter has a 45x rather than 42x zoom lens, with a slightly longer focal range of 24-1080mm versus 24-1008mm. In real-world-terms, this makes very little difference to your photography. Strangely, despite the bigger zoom lens, the SX430 is actually ever-so-slightly lighter than the SX420, weighing in at 323g vs 325g.
Otherwise, the two cameras are the same, inside and out. As we've already reviewed the SX430, all of the observations that we made about that model apply equally to the SX420, so we'll direct your attention to our Canon PowerShot SX430 HS IS review to read about how easy it is to use, rather than simply repeat ourselves here. Then come back and carry on reading the rest of this review...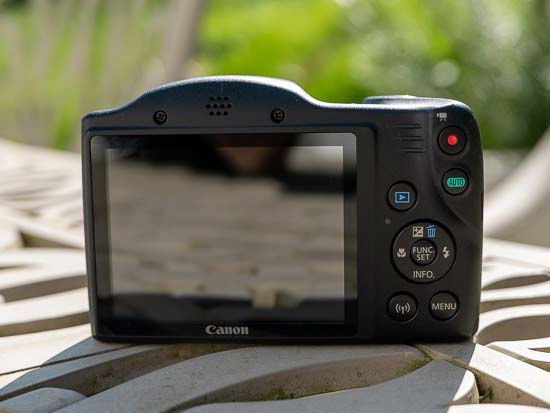 Rear of the Canon PowerShot SX420 IS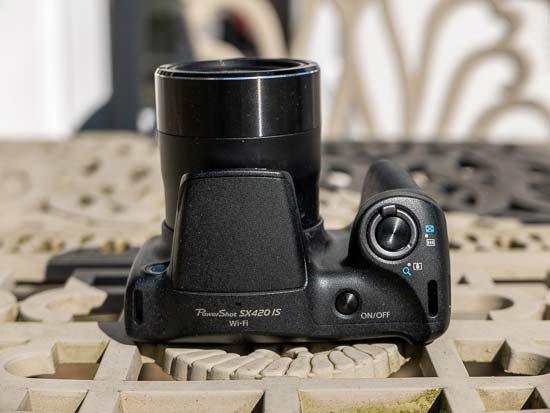 Top of the Canon PowerShot SX420 IS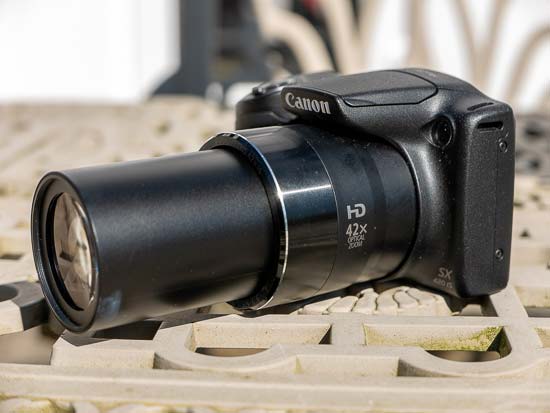 Side of the Canon PowerShot SX420 IS