Canon PowerShot SX70 HS Review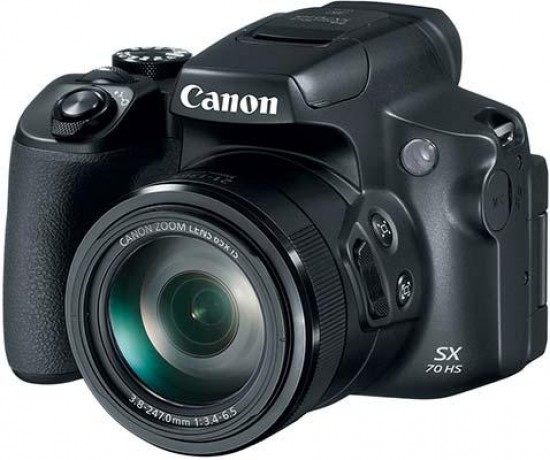 Conclusion
The new Canon PowerShot SX70 HS is something of a mixed bag overall - it takes a few steps forward in terms of the features that it offers, but one big step backwards in image quality.
We praised the SX60 HS for its excellent image quality, but unfortunately the same can't be said for the new SX70 HS. The new 20 megapixel sensor is just too noisy, even at base ISO 100, with the camera effectively offering a usable range of just 100-400 before fine detail gets obliterated. This is only made worse by the camera's massive zoom range, which demands that use the higher ISO speeds in anything but good light to help keep shutter speeds fast enough to avoid camera shake. As most people buying this camera will be doing so for the massive zoom lens, they're only going to be disappointed when looking close-up at their zoomed-in shots.
On the upside, Canon have made a number of key improvements to the SX70 in the 4 years since the launch of its predecessor. Chief amongst them is 4K video recording, 10fps continuous shooting, a much better EVF, Bluetooth connectivity, eye-sensor and a useful second zoom control on the lens barrel. And it still retains the same high-quality 21-1365 mm lens. Sadly, all of these new features can't quite make up for the camera's still image quality.
Somewhat inevitably, the Canon PowerShot SX70 HS is also quite a lot more expensive at launch than the SX60 was, at least in the UK, jumping from £449 to £519.99 (although the US price is the same).
Ultimately, the move to a new sensor and processor combination has given Canon's DSLR-like super-zoom camera more features, but poorer image quality. If you like the photos that the SX70 produces, then it's a sound buy, but for us, there are super-zooms that take better pictures on the market...
Ratings (out of 5)
Design
4
Features
4.5
Ease-of-use
4
Image quality
3
Value for money
3