Canon PowerShot SX740 HS Review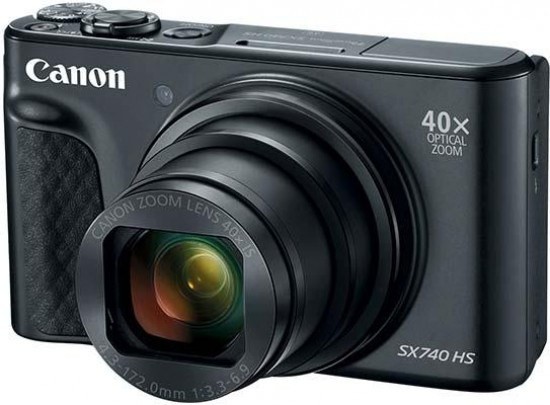 Conclusion
The Canon PowerShot SX740 HS falls firmly into the "modest upgrade" category of camera releases, principally adding just two new features to a design that hasn't really changed very much during the last few years. 4K video recording is the new headline grabbing feature, and for some people this will be reason alone to consider paying the full RRP for the latest model - for everyone else, we'd advise opting for last year's inevitably discounted SX730 model instead, which only suffers in comparison by offering slower burst shooting rates - otherwise, it's essentially the same camera.
Which means that the SX740 HS continues to suffer from a few flaws that may steer would-be buyers to rivals like the Panasonic TZ-series. There's still no electronic viewfinder, no Raw format shooting, no touchscreen, and no ability to change focal point, all things that we pointed out in our review of the SX730 last year, and the removal of the SuperFine JPEG compression setting and NFC connectivity are perplexing to say the least. We'd have expected Canon to address a few more of those criticisms in this year's update, but progress on the superzoom front has ultimately proven to be frustratingly slow.
This isn't to say that the SX740 HS is a bad camera per se - the combination of 40x zoom, 4K video, decent still image quality in good light and truly pocketable format is still a compelling one for the family market that it's predominantly aimed at. It's just a shame that there are a few things missing for it to be considered more seriously by enthusiast photographers, which is exactly what we said last year...
Ratings (out of 5)
Design
4
Features
4
Ease-of-use
4.5
Image quality
4
Value for money
3.5