Fujifilm FinePix S1 Review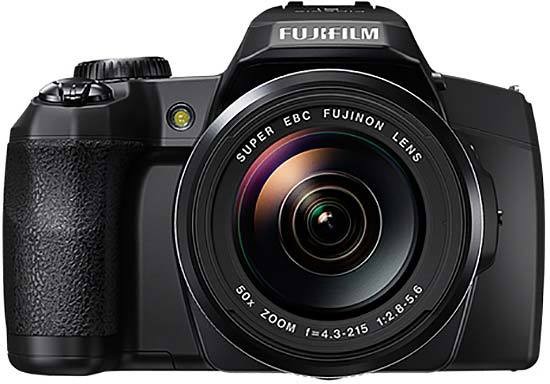 Conclusion
The Fujifilm FinePix S1 is an impressive do-it-all camera that will satisfy a lot of people's needs, although the more discerning pixel-peepers may be disappointed by the high levels of noise at low ISO speeds.
The S1 really is an all-in-one camera that will cope with virtually everything that you can throw at it, from macro photography to sports and wildlife, safe in the knowledge that its weather-resistant construction should withstand most things that you subject it to. The S1 largely mimicks the handling of a typical DSLR camera, with the obvious advantage of not having to carry several big, heavy and expensive lenses to achieve anywhere near the focal range that the S1 offers out-of-the-box, although we did miss the manual zoom and focus rings of the slightly more expensive H50EXR.
The big fly in the ointment for the Fujifilm FinePix S1 is image quality - it's simply too noisy at ISO 800 and above, with even ISO 400 suffering from unwanted noise. That's a shame, as in most other respects the S1 delivers the goods for both stills and movies, especially when you consider that it's accommodating such a huge focal range. While RAW format support gives you a bit more latitude with post-processing, it does produce a little more noise too. On the plus side, the external flash hotshoe, command dial, tilting LCD screen, complete range of manual shooting modes, fast start-up, shutter-release and continuous shooting times, and full 1080p movie recording with stereo sound help to make the S1 a viable alternative to both a DSLR and video camera too.
£399 / $499 is undoubtedly a lot of money to pay for a compact camera with such a small image sensor, but if the image quality meets your requirements, then the S1 certainly makes a compelling argument to be the only camera that you need. While it's not quite as good as the range-topping HS50EXR or the likes of the Sony Cyber-shot RX10 and Panasonic DMC-FZ200, and despite our reservations about its noise performance, we can still recommend the new Fujifilm FinePix S1.
Ratings (out of 5)
Design
4
Features
4.5
Ease-of-use
4
Image quality
3.5
Value for money
4