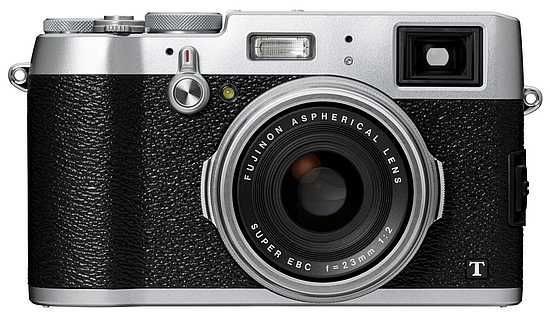 Conclusion
Where the previous X100S concentrated on speed, the new X100T majors on operability, with a wealth of improvements that make this the best-handling X100 model yet. It may not offer any significant changes to image quality, but the Fujifilm X100T is still more than worthy of your careful consideration.
Many photographers have been wowed by the hybrid viewfinder in the X100/S cameras, ourselves included, but Fujifilm have still managed to make some significant strides forward in this area, making a great viewfinder even better. In particular, the innovative electronic rangefinder makes it even easier to manually focus both quickly and accurately, while the real-time parallax correction makes shooting at close quarters less of a chore. A number of other viewfinder upgrades and a much better LCD screen on the back all add up to the best X-series camera yet in this department.
The other major new development is the electronic shutter, which proves to be a real boon if you like to shoot in bright daylight wide-open at f/2. Coupled with the existing built-in 3-stop ND filter, we can't think of too many situations where the X100T will max out on the fastest available shutter speed, an area that its sister camera, the X-T1, struggles with when using fast lenses like the 56mm f/1.2. The electronic shutter also has the benefit of making the X100T absolutely silent (not that the mechanical leaf shutter is particularly noisy). We also appreciated the enhanced customisability of the X100T, with seven function buttons, three Auto ISO settings, and especially the ability to use the four-way controller on the rear to directly set the AF point, something that again X-T1 owners would love to see implemented.
While the sensor and lens remain unchanged from the 18-month-old X100S, they're still very much a winning combination, delivering outstanding image quality almost throughout the entire ISO range which now runs up to 51,200. The Classic Chrome film simulation is really the only other IQ addition of note.
So while the Fujifilm X100T may not be the most revolutionary of cameras, it does make an already great blueprint even better. Maybe X100S or even original X100 owners with the latest firmware won't be rushing to upgrade, but if you've been tempted by Fujifilm's take on the classic compact camera but somehow held off trying one, the new X100T is the perfect place to start.
Ratings (out of 5)
Design
5
Features
5
Ease-of-use
5
Image quality
5
Value for money
4.5