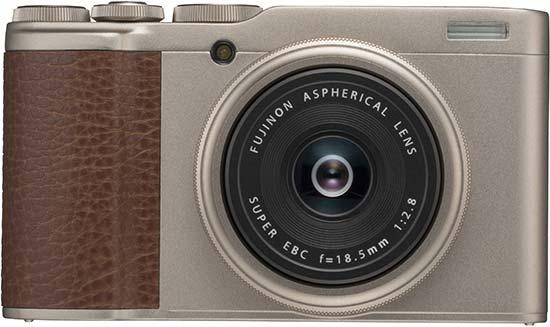 Conclusion
The new Fujifilm XF10 is a largely successful attempt to woo both smartphone upgraders and serious enthusiasts, ultimately satisfying both camps thanks to the combination of excellent image quality and diminutive size. The pairing of an APS-C sensor with the excellent fixed lens makes the XF10 more than capable of producing images every bit as good as Fujifilm's more expensive X-series cameras.
Employing the same sensor and image processor as the X-T100 and X-A5 mirrorless cameras means that the XF10 delivers excellent quality images, despite using a Bayer sensor rather than the more premium X-Trans sensor used in the higher-end X-series models. The XF10 also uses exactly the same high-quality 28mm fixed lens that the X70 featured, with the fast f/2.8 aperture and 9-blade aperture making it easy to create some lovely bokeh effects, whilst being sharp throughout the frame when stopped down.
In terms of its design, the XF10 pulls off the difficult trick of looking seemingly simple in order to avoid scaring off less experienced users, yet offering enough controls and customisation to satisfy more demanding shooters. I did miss having a built-in viewfinder, having to ignore the tendency to hold the camera up to eye-level, and I also missed the X70's tilting screen, but including both those things would inevitably make the XF10 much bigger and therefore more likely to be left at home.
There are a couple of notable rivals to the X70 which also use an APS-C sensor - the rather poorly received Nikon Coolpix A, which has now been discontinued, and the perenially popular Ricoh GR II. Neither of those cameras have a built-in viewfinder either and they both have lower-resolution 16 megapixel APS-C sensors, but they do offer user interfaces that are more geared towards an enthusiast level photographer. Ricoh are also strongly rumoured to be launching a new version of the GR camera at Photokina in a couple of weeks time.
Overall, the XF10 is a welcome addition to Fujifilm's expanding range of APS-C cameras, making its renowned image quality available to a wider-audience by lowering the price, but not forgetting the more experienced photographer looking for a pocket camera that can deliver the goods.
Ratings (out of 5)
Design
4.5
Features
4
Ease-of-use
4.5
Image quality
4
Value for money
4.5