Huawei Mate 10 Pro Review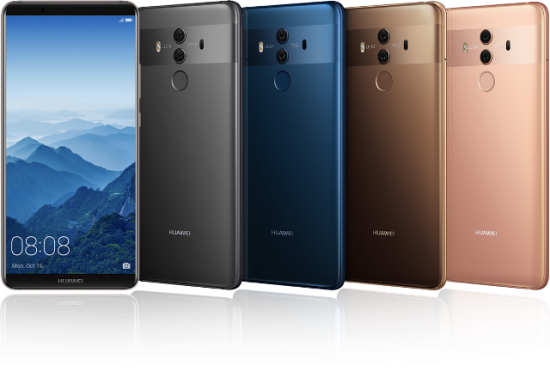 First Impressions
We've spent some time getting to know the Huawei Mate 10 Pro, so check out our first impressions of Huawei's new flagship smartphone...
Huawei Mate 10 Pro - Ease of Use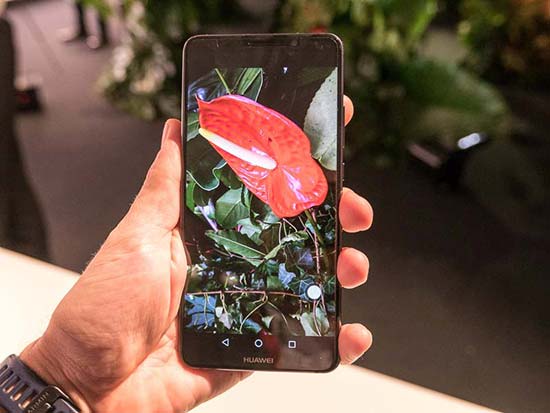 "This is not a smartphone, this is an intelligent machine"
The Mate 10 is the first device from Hauwei to feature built-in AI, employing a Kirin 970 processor to enable neural network computing (NPU). This means that the Mate 10 Pro can learn how you use the device and adapt its behavior accordingly, all without having to connect to the cloud. Impressive stuff.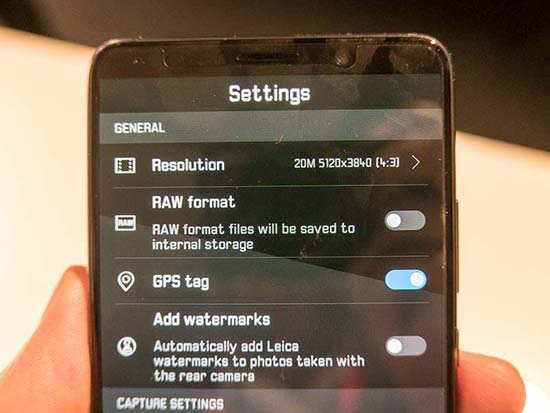 Available in blue, grey, gold and brown, the Mate 10 Pro has a 6 inch, 18x9 ratio, full view display that supports the latest HDR10 content. The 6 inch screen is actually housed inside a 5.5 inch body that can be held comfortably in one hand. There's a curved glass rear, a departure from the metal bodies of previous Huawei phones, and the Mate 10 Pro is rated to IP67 water and dust resistant.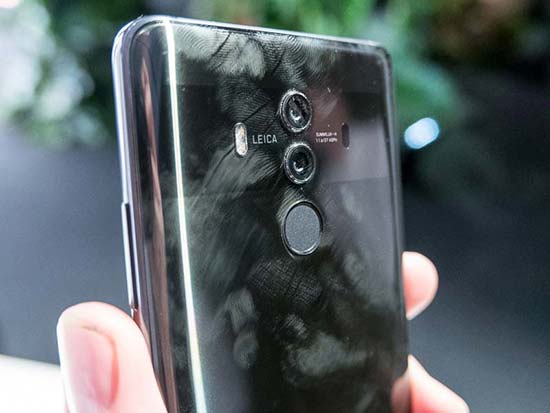 "Intelligent photography"
The Huawei 10 Mate Pro is claimed to be 5x faster than the iPhone 7 Plus, and is capable of recognising 2000 images in 1 minutes thanks to the on-board NPU. This latest Mate device takes a "full holistic approach" to photography, marrying a dual camera, dual ISP and AI engine together which Huawei claims is like "adding a brain".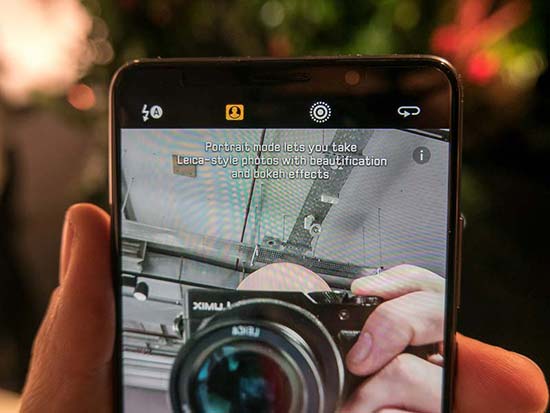 Other key camera features include a fully manual shooting mode, dual Leica f/1.6 lenses, a 12 megapixel RGB sensor and 20 megapixel monochrome sensor, 4-in hybrid autofocus system, enhanced noise reduction, and 4-level motion detection.
The Huawei Mate 10 Pro has a built-in database of over 100 million machine learned images that enable precise object recognition, with the camera intelligently adjusting its settings to suit. We had a brief play with the Mate 10 Pro and indeed found that it was capable of recognising a ballet dancer, green foliage and a very dark neon sign, each time adjusting the camera's shooting mode and settings to correctly capture the subject.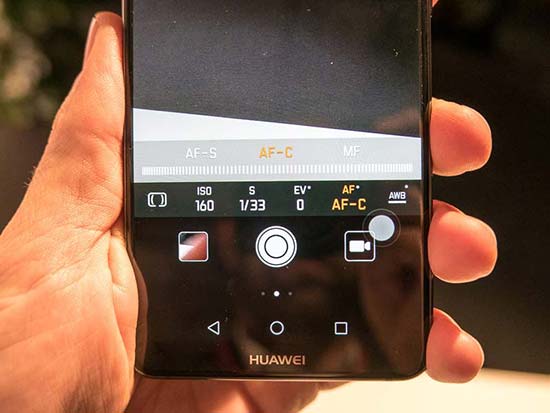 Check out our hands-on gallery of photos of the Huawei Mate 10 Pro camera.
Huawei Mate 10 Pro - Image Quality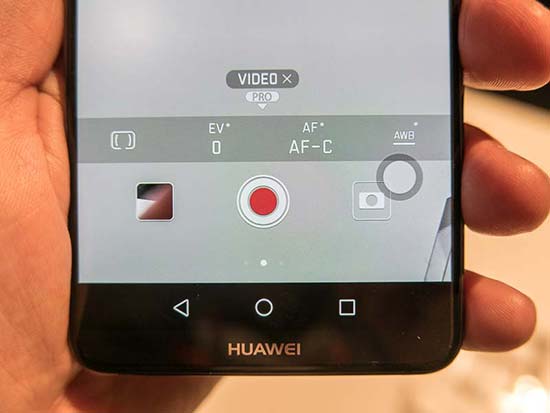 With dual cameras and sensors, not to mention the cutting-edge AI system , the Huawei Mate 10 Pro certainly looks promising on paper, and from what we've seen from a short hands-on session with a prototype device, image quality looks very good indeed. We'll make sure to share some full-size JPEG and Raw samples as soon as we can.
On the video side, it can record 4K movies at up to 60fps, which is going to seriously delight people looking for 4K recording from their phone.
We've only had a very limited time with the Huawei Mate 10 Pro so far, but the early signs are very promising...
Huawei Mate 10 Pro - Early Verdict
In terms of specification, the Huawei Mate 10 Pro is clearly taking on the likes of the Apple iPhone X, Google Pixel 2 and Samsung Galaxy 8, and it'll be interesting to see if Huawei can make any headway against these smartphone giants. The Mate 10 certainly has a lot to offer the avid photographer, continuing the partnership with Leica, so we'll definitetely be taking a more in-depth look in a future Huawei Mate 10 Pro review.
So what do you think of the new Huawei Mate 10 Pro? Leave a comment below..