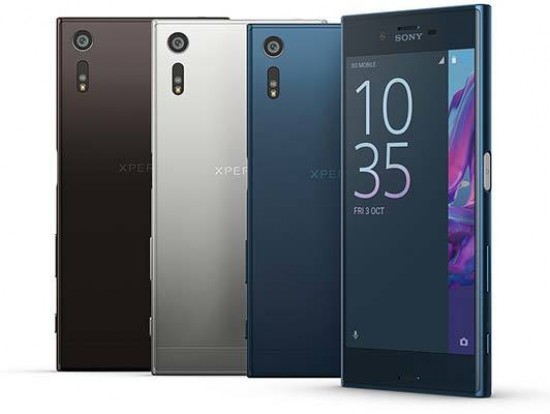 Introduction
The Xperia XZ is Sony's flagship smartphone. It features a 23-megapixel rear camera, along with a 13-megapixel front camera. Other features of the rear camera include a 24mm Sony "G" lens, 5x Clear Image Zoom (digital zoom), a high ISO speed of 12800 and BIONZ image processor. Also capable of recording 4K video, the Sony Xperia XZ has 5-axis stabilisation to help keep your footage steady. Other features of the phone which may be of interest to photographers include the ability to increase the 32GB inbuilt storage with a MicroSD card, a full HD Triluminous display and it is water and dust resistant.
Ease of Use
If you're familiar with the Android operating system, using the onboard camera on the Sony Xperia XZ will be very straightforward.
There are a couple of ways to access the camera. On the side of the phone is a specific button for the camera, which you can hold down to start up the camera. You can then use this button to focus, by half pressing, and to release the shutter, by pressing all the way down. The button is placed to mimic a shutter release button on a normal camera - being on the top right hand side (when holding the phone in landscape mode).
Alternatively, from the lock screen, you can swipe up from the bottom right hand corner to access the camera. If the phone is already unlocked, you can tap the camera app from the home screen. If you are using any third party apps, such as Instagram, you can access the camera via that too.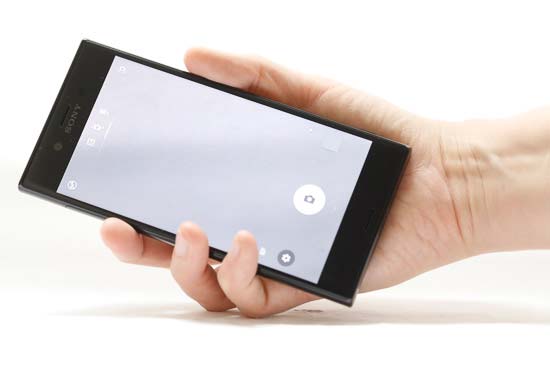 Front of the Sony Xperia XZ
Unlike the iPhone iOS camera, there's quite a few options for you to choose from once you are within the camera app. By default, the Sony Xperia XZ will shoot in fully automatic, leaving you free to concentrate on composition and so on.

On the left hand side of the screen (if holding the camera in landscape format), you'll see you can switch between the different shooting  modes that are on offer. If you move downwards, you can select M for manual, which gives you access to a variety of advanced settings. If you move upwards, you can choose between video mode, and a wide variety of different camera apps. If you choose this latter option, you'll see a host of options appear on the screen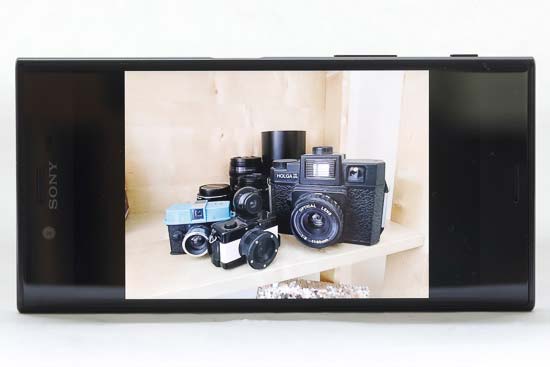 Front of the Sony Xperia XZ / Image Displayed
Generally, this is where you'll find the "creative" options, such as Sweep Panorama, Sound Photo, Creative Effect, AR Effect and so on. It's also where you need to head if you want to shoot 4K video - shooting video in the standard video option will limit you to shooting Full HD (1080) video.
When shooting in Superior Auto, you still have choices you can make. You can switch the flash on and off by tapping the flash icon in the bottom left hand corner of the screen. If you tap a settings icon in the bottom right hand corner (it looks like a cog), then you'll see a range of other choices available. There's Self Timer, Colour and Brightness, Resolution, Object Tracking, Auto-Capturing and Touch to Adjust.
Self-Timer has three options - off, three seconds and 10 seconds. Brightness and Colour allow you to change the exposure compensation and hue/saturation of your image, but in simpler terms. You do this with sliders that appear on the screen if you select the option. Resolution gives you the choice between 23MP (maximum), at 4:3, or, if you prefer you shoot at 20MP at 16:9, 8MP at 4:3, or 8MP at 16:9. The last two options could be useful if you're trying to save memory space.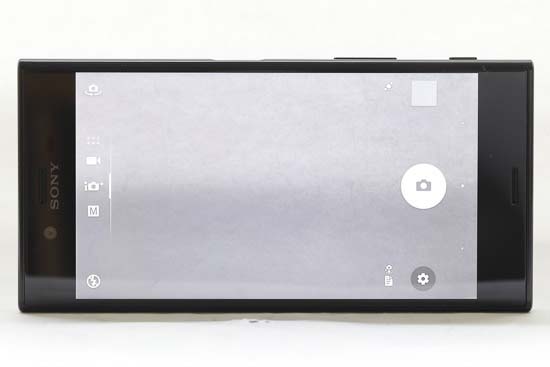 Front of the Sony Xperia XZ / Camera App
Object Tracking is just a simple on/off, Auto Capture allows you to switch on Smile Shutter - the Sony Xperia XZ should automatically take a shot if it detects a smile, while Touch to Adjust gives you the option to let you change focus point with a touch, or to also be able to change Brightness as well.
When shooting in Superior Auto, you should see at the bottom of the screen the scene mode is displayed, for example, Macro or Low Light. This will change depending on what you point the camera at, and can't be set manually in this mode. Also on the left hand side of the screen while in auto mode, you'll find that you can switch the flash on and off, and you can switch from the rear camera to the front facing one.
If you switch to shooting in manual mode, you'll find that you can change quite a lot of settings - but this is not a phone which allows you to shoot in raw format. Just underneath the shutter release icon (if you're holding the phone in landscape orientation), you'll see an icon that looks like a group of sliders. If you tap that, you'll be able to alter white balance, exposure compensation, shutter speed and focus - you can use autofocus or you can manually.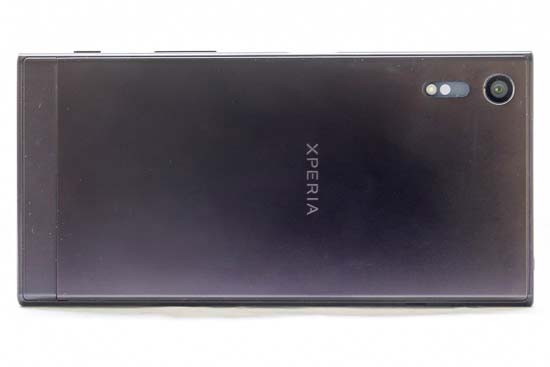 Rear of the Sony Xperia XZ
In this mode you can also choose a scene mode - tap the icon marked SCN just above the shutter release button (again if you are holding the phone in landscape orientation). Here you'll have lots of choices including landscape, night portrait, high sensitivity, pet, snow and so on.
There are further changes you can make if you click the cog icon in the bottom right hand corner. Here you can switch on (or off) the self timer, choose an ISO rating, switch on HDR, change the resolution (up to 23MP, the default is set at 8MP), change metering, switch on object tracking, and switch on the smile shutter. Further down the list if you tap the "more" option, then you'll be able to activate Touch capture, switch on grid lines, decide whether you want to use the volume key as (zoom by default), switch on or off sound, and choose where to save your pictures.
If you're thinking you'd like this phone because of it's manual control - there are some oddities that you need to be aware of. For example, while you can set ISO, and you can set shutter speed - you can't do both. If you change the ISO to anything other than Auto, then try to change the shutter speed, ISO will automatically switch back to Auto - which can lead to incorrect exposures and is a little frustrating if you don't notice it happening.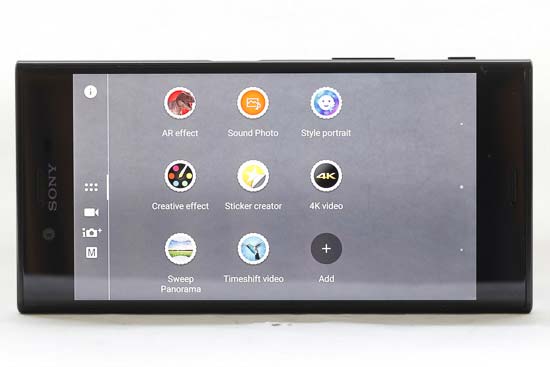 Front of the Sony Xperia XZ / Shooting Modes
Like many Android phones, the Sony Xperia XZ can take Micro SD cards. You'll find this in the drawer which also holds the SIM card. It's probably easier to connect your phone to your computer when you want to transfer a lot of images at once rather than release the Micro SD card, but you have that option if you need it. To get your photos from the phone, you can plug into your computer via a USB cable - you should be prompted by the phone to decide whether you want to simply charge the phone, or whether you want to transfer files. If you install Android file transfer onto your computer you can quickly and easily grab the photos you need.
Focusing in bright light is generally quick and accurate. Most of the time it will automatically lock onto the correct subject, but occasionally you may have to change the AF point with a tap on the screen - particularly so if you're shooting something close-up. Also on occasion you may have to attempt to focus a couple of times before you get it to focus on a close subject - it can be tricky to know the correct distance you need to be until you've tried it a few times. In lower light, focusing can be a little slower, but generally it gets there in the end apart from in extremely dark situations.