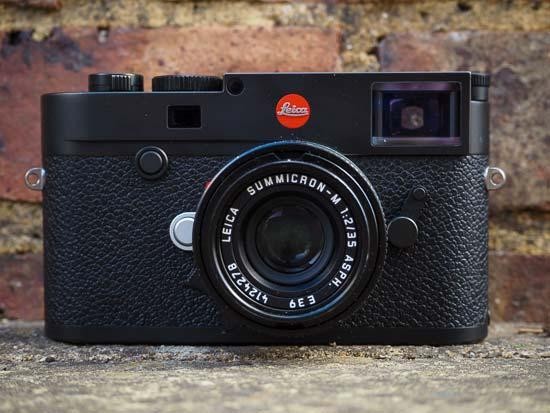 Conclusion
For us, the Leica M10-R is all about the company finding that 'sweet spot' where a large full frame sensor – uniquely designed for this model – finds a fit with a comparatively svelte body. That's undoubtedly as big a contributing factor to the M10-R's success as the medium format camera-like resolution, which gives this rangefinder-styled model its memorable 'R' suffix.
With its classic styling and operation despite the digital innovation at its heart (which enables it to respond as quick as you'd expect a latest generation mirrorless or DSLR to), the handling of the camera inevitably feels like something of a throwback. There's no video facility at all on the M10-R, for example, so there will be those jack-of-all-trades photographers who may feel they're better off with a well built, full frame Sony A7 series camera as a result; even if that brand will never bestow the personal kudos that that familiar Leica red dot logo does. This one's all about extremely high-resolution sills photography – pure and simple.
Yes, a manufacturer's asking price of £7,100 for a compact camera is indeed a lot of money – though one could argue that compared with a medium format camera that at one time would be the only way to achieve the 40 megapixel resolution on offer here, it's actually much more affordable. We appreciate not everyone will take that view – in fact a very small minority will. But that very small minority is exactly who the Leica M10-R is aimed at.
Ratings (out of 5)
Design
4
Features
4
Ease-of-use
3.5
Image quality
5
Value for money
3