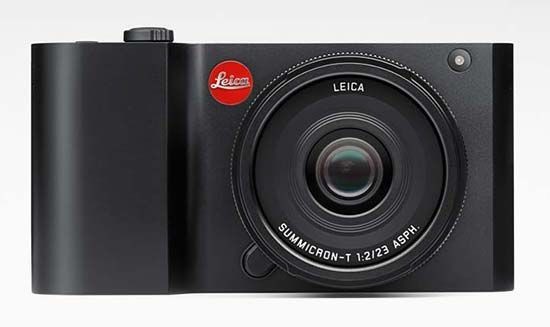 Conclusion
The Leica T is a beautifully designed, incredibly well-made interchangeable lens camera that's clearly targeted at a younger generation than the company's typical customer - think the son/daughter of a Leica M user, for example. With its Apple-like unibody design, cameraphone-like touchscreen interface and huge range of accessories, the Leica T is the ultimate step-up camera for the affluent consumer. Despite its rather eye-watering price-tag, by Leica standards it's actually quite affordable too, representing the cheapest way into the Leica family without cutting any corners, so the T may also appeal to those people who have always wanted to shoot with a camera with the famous red dot, especially as the T delivers excellent image quality even with the standard kit lens.
Having said all of that, for us the Leica T ultimately doesn't offer enough to satisfy either the camera-phone upgrader or the affordable Leica camp. While Leica have clearly lavished a lot of time and attention on the T's touchscreen interface, it's still a little annoying to use for any great length of time. Having to constantly delve into the onscreen icon system just to change frequently used settings quickly becomes tiring, even if you take the time to setup the customisable Camera menu to suit your particular way of working (which we strongly recommend that you do). Smartphone users may also miss the ability to actually take a shot by tapping the screen, in addition to just focusing on the subject. While the lack of external controls makes the Leica T a thing of beauty, it does detract somewhat from the camera's overall usability, especially for more experienced users who want to take full control.
Those experienced users will also bemoan the lack of a built-in eye-level viewfinder, available only as a very expensive add-on, the side-by-side command dials that make using the Manual shooting mode a slower experience than with front/rear dials, the sluggish AF system that can't keep up with fast-moving subjects, no image stabilisation system at all, and the lack of native lens choice at the T's launch. Compared to its main mirrorless camera rivals, the Leica T doesn't offer enough features, performance or usability, even if you can afford to ignore the higher price-tag that it commands.
In summary the new Leica T is an incredibly well-built, beautiful camera that delivers excellent image quality, but it's also a camera that's frustrating to use (especially for power users), slow to focus, lacking in features and undeniably expensive. If ever there was a camera that you should try before you buy, the Leica T is definitely it...
Ratings (out of 5)
Design
5
Features
4
Ease-of-use
3.5
Image quality
4.5
Value for money
3