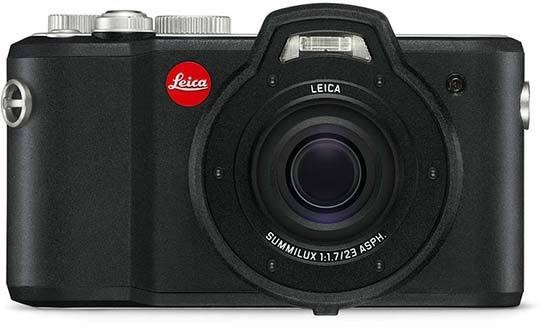 Conclusion
Leica is good at making niche cameras, and it's done it again here with the X-U.
While it's true that the rugged / tough market could do with an injection of much needed quality, it seems relatively unlikely that the average sports/diving enthusiast is going to want to shell out Leica cash for a camera that can capture their antics.
The Leica X-U is capable of capturing some very nice, detailed shots. There's great scope for shallow depth of field. But with a fixed focal length, and a reluctance to focus closely, its uses are a little limited for some types of photography.
A few little niggles, such as taking control of aperture away from you at times, are also a little odd. It's good that you can shoot in the DNG raw format, but you might find that you're relying on those if you shoot a lot of landscape images as the X-U really struggles with cyan skies, and that's disappointing for a camera with such a high price tag.
Sadly, high ISO shooting is also far from perfect. At ISO 3200 there's a noticeable degradation of quality at 100%. Luckily, the overall impression of good detail saves it from being a disaster, but with such a large sensor, we'd hoped for a little more.
Finally, there's the odd looks of the X-U to get over. Leica is famed for producing cameras that are so gorgeous that photographers are willing to pay the premium price tag which is associated with them. Sadly, in a bid to create a rugged and waterproof model, Leica has had to sacrifice some looks for the X-U. Some people may like it, but it's far from a classic Leica look.
It's also a shame not to see inbuilt Wi-Fi for a camera like this. The type of photographer who is shooting shots in rugged conditions may wish to share them quickly on social media sites.
Overall, the Leica X-U is a camera which is capable, but not amazing - and certainly not for the price. We're hopeful that other manufacturers will be inspired by Leica's move and start to create high quality waterproof models, though.
Ratings (out of 5)
Design
3.5
Features
3.5
Ease-of-use
4
Image quality
3.5
Value for money
2