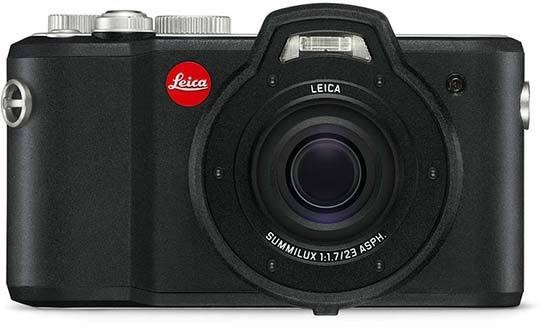 Image Quality
All of the sample images in this review were taken using the 16 megapixel Superfine JPEG setting, which gives an average image size of around 6Mb.
In good conditions, the Leica X-U can produce some excellent images - as we've come to expect from Leica cameras. Many rugged or waterproof cameras often suffer with poor all-round image quality, so it's nice to see a camera which you could realistically use even when not faced with tough conditions.
There's bags of detail, again, what we'd expect from a large APS-C sensor. The overall impression of noise is good, but if you examine JPEG images at ISO 3200, you can see there's a fair bit of noise introduced to images - which is something to bear in mind if you want to crop an image.
That said, the X-U is not without its faults. There seems to be quite a strong problem with cyan colouring of skies in JPEG images - our sample shots show that in some landscape images, the sky is overly vibrant which results in an unnatural look. Luckily, the DNG raw files don't seem to suffer from the same problem, where colours are much more realistic.
Automatic white balance is generally very good, while there's a specific underwater white balance mode which helps even out any problems with odd colour casts when photographing underwater. All-purpose metering is also good in the majority of shooting conditions, except where there's a very high contrast situation which may prevent completely accurate renditions.
Because the sensor is so large, and the lens can open up to f/1.7 you can get some great shallow depth of field effects. It would be nicer if you could focus a little closer than 20cm though, as it makes shooting macro subjects near on impossible - if you're into scuba diving and the like, you may relish the opportunity to photograph detailed shots, but the focusing may not be up to the task for close objects.
There's not too much in the way of creative options for the Leica X-U, with just a few "film modes" to choose from. Leica probably wants to keep it simple, but it would be nice to have a few more options here.
Noise
There are 7 ISO settings available on the Leica X-U. Here are some 100% crops which show the noise levels for each ISO setting:
| | |
| --- | --- |
| JPEG | RAW |
| ISO 100 (100% Crop) | ISO 100 (100% Crop) |
| | |
|   |   |
| ISO 200 (100% Crop) | ISO 200 (100% Crop) |
| | |
| ISO 400 (100% Crop) | ISO 400 (100% Crop) |
| | |
| ISO 800 (100% Crop) | ISO 800 (100% Crop) |
| | |
| ISO 1600 (100% Crop) | ISO 1600 (100% Crop) |
| | |
| ISO 3200 (100% Crop) | ISO 3200 (100% Crop) |
| | |
|   |   |
| ISO 6400 (100% Crop) | ISO 6400 (100% Crop) |
| | |
Focal Range
The Leica X-U's lens provides a focal length of 35mm in 35mm terms, as demonstrated below.
35mm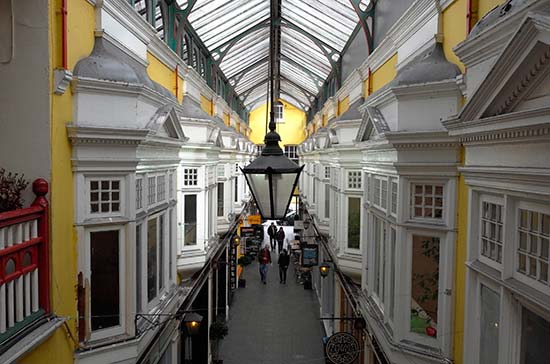 Chromatic Aberrations
The Leica X-U handled chromatic aberrations extremely well during the review, with very limited purple fringing mainly present around the edges of objects in high-contrast situations, as shown in the example below.
Chromatic Aberrations 1 (100% Crop)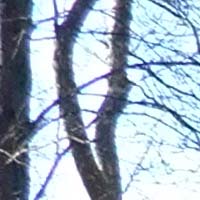 Macro
The Leica X-U offers a Macro setting that allows you to focus on a subject that is 20cms away from the camera.
Macro
Flash
The flash settings on the Leica X-U are Automatic, automatic/red eye reduction, ON, ON/red eye reduction, long-term synchronization/red eye reduction, OFF. These shots of a white coloured wall were taken at a distance of 1.5m.
| | |
| --- | --- |
| Flash Off - Wide Angle (35mm) | Flash On - Wide Angle (35mm) |
| | |
And here are a couple of portrait shots. As you can see, neither the Auto setting or the Red Eye Fix option caused any amount of red-eye.
| | |
| --- | --- |
| Flash On | Flash On (100% Crop) |
| | |
|   |   |
| Red Eye | Red Eye (100% Crop) |
| | |
Night
The Leica X-U's maximum shutter speed is 30 seconds in the Manual mode, which is great news if you're seriously interested in night photography. The shot below was taken using a shutter speed of 30 seconds at ISO 200.
| | |
| --- | --- |
| Night | Night (100% Crop) |
| | |
Film Modes
The Leica X-U offers 5 different film modes.
| | |
| --- | --- |
| Standard | Natural |
| | |
|   |   |
| Vivid | B&W Natural |
| | |
|   |   |
| B&W High Contrast |   |
| |   |