Lomo'Instant Automat Glass Review
June 21, 2017
|
Amy Davies
|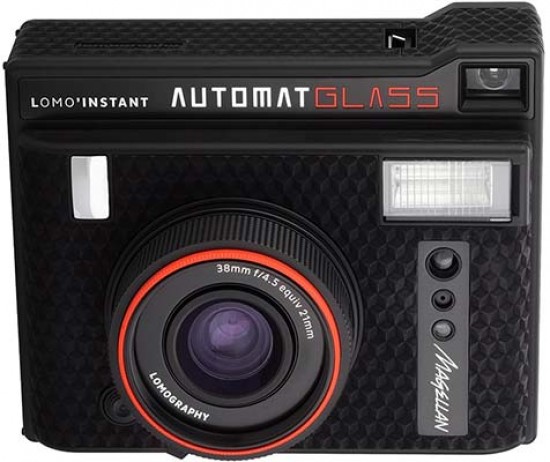 Conclusion
Lomo has carved out a good niche within the photographic community, providing fun and quirky cameras which are charming if not particularly precise or accurate. 
Here, Lomo has taken the Automat up a notch by offering a Glass lens. It means that the results are much sharper than the plastic equivalent offered in previous incarnations of the Automat. At times, this means that you can get very sharp results - with charming prints in the Instax format. At other times, such as when trying to focus closely, you may find that the results are a little more hit and miss. 
Using a camera like this is undeniably fun, and the prints it produces can be a cute memento from a special occasion. Due to the cost of providing Instax film, coupled with the unpredictability of results, it's hardly likely to be a camera you use with any frequency, but if you're a fan of the format, or the brand, then you might find it appealing. If you're trying to decide between the standard and the glass version, the sharper results from the Glass are likely to sway you more in its direction. 
Using film cameras can sometimes be quite complicated, but the "Automat" nature of this camera, along with the simple usage of Instax films, makes it ideal for those who want to get started with analogue photography without the fuss you might otherwise associate with it. 
At the time of writing, the Lomo'Instant Automat Glass retails for around £169 for the basic kit package with the close-up lens. You'll of course also need to continually invest in Instax film, as well as CR2 batteries. In terms of value, there are more expensive instant cameras currently on the market, but it's also arguably a lot to spend on something which amounts to a novelty camera. 
Overall, the Lomo'Instant Automat Glass is a fun and quirky addition to Lomo's range, with the highest quality from Lomo's instant range we've seen to date. 
Ratings (out of 5)
Design
4
Features
4
Ease-of-use
4.5
Image quality
4
Value for money
3.5