Nikon AF-S DX Nikkor 18-300mm f/3.5-5.6G ED VR Review

Introduction
The Nikon AF-S DX Nikkor 18-300mm f/3.5-5.6G ED VR is a DX-format lens with an ultra-high 16.7x zoom ratio and a 27-450mm equivalent focal range. The optical formula comprises 19 elements in 14 groups, including 3 aspherical and 3 ED lens elements. Weighing in at 830 grams, the AF-S DX Nikkor 18-300mm f/3.5-5.6G ED VR lens features Nikon's second-generation Vibration Reduction system with Normal and Active modes to combat blurring that may result from shaky hands, while a Silent Wave Motor ensures fast and quiet auto focus. The lens is currently available for £679.00 / $996.95 in the UK and the US, respectively.
Ease of Use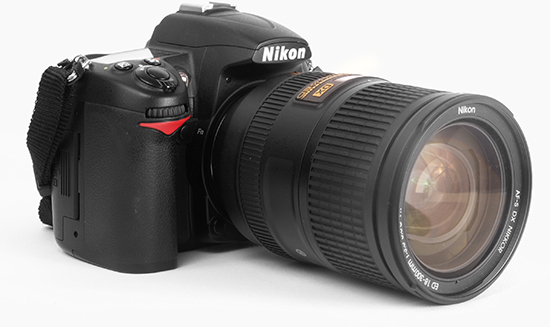 The Nikon 18-300mm VR lens mounted to a Nikon D7000 body
Tipping the scales at 830 grams, the AF-S DX Nikkor 18-300mm f/3.5-5.6G ED VR is a fairly heavy lens – especially if you compare it to the Tamron AF 18-270mm f/3.5-6.3 Di II VC PZD, which weighs in at a mere 450g. Having said that, it doesn't look completely out of proportion when mounted to a Nikon D7000 camera body. On a smaller DSLR – say, the Nikon D3200 or D5200 – it will obviously feel a lot more front heavy.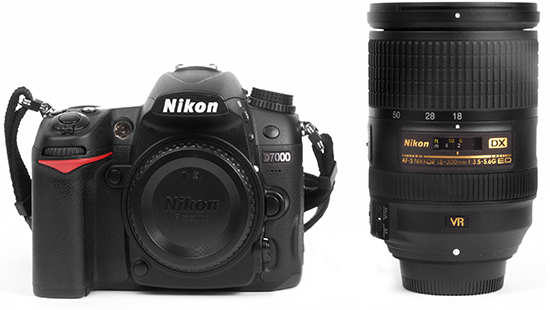 The Nikon 18-300mm VR lens alongside the Nikon D7000
Build quality is very decent, with a metal bayonet mount, smooth focus and zoom rings, and very little wobble even when fully extended. Much to our surprise, we have also found the lens to be impressively resistant to zoom creep.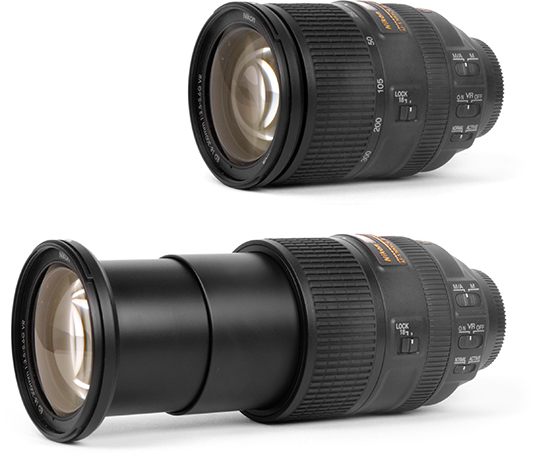 Zoomed out and zoomed in

Zooming is not internal – as you can see, the front extends considerably upon zooming to 300mm. The ribbed zoom ring is sufficiently wide and neither too stiff nor too loose.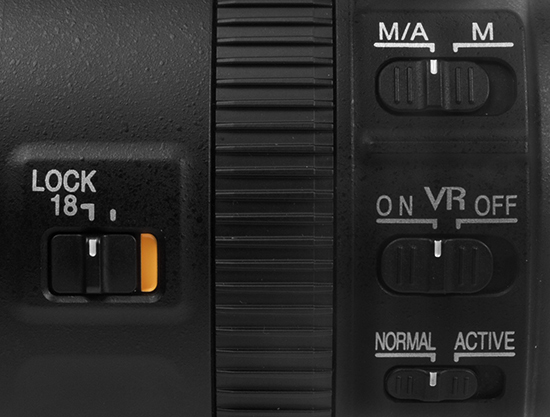 In terms of features, the Nikon 18-300mm VR has quite a lot to offer. It has an internal focus (IF) mechanism and a Silent Wave Motor, allowing you to use manual focus even when you are in auto-focus mode (denoted with the usual M/A sign on the lens barrel). This is a feature that distinguishes the lens from competing superzooms such as the afore-mentioned Tamron. It also features two forms of Vibration Reduction (VR), Normal and Active. Normal VR compensates for quick and small vibrations resulting from shaky hands, but ignores slow and wide movements to allow you to use e.g. the focus-recompose technique or panning. Active VR tries to compensate for every movement, fast and slow, large and small, and is therefore better if you are shooting from a moving vehicle. The stabilising effect can be seen through the viewfinder in both VR modes. Finally, the switch seen on the left in the photo above allows you to lock the zoom ring at the focal length of 18mm for carrying. Given that the lens isn't prone to zoom creep, there is little actual use for this switch, but Nikon recommends that you use it when carrying the camera anyway.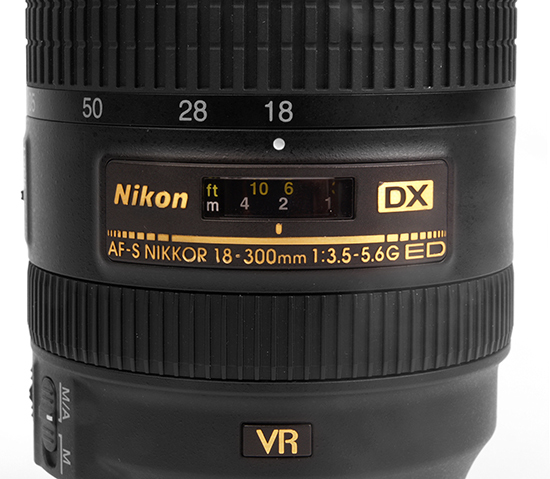 Distance scale
There is a distance scale sheltered behind a window, but there are no depth-of-field marks and no infrared focus index either.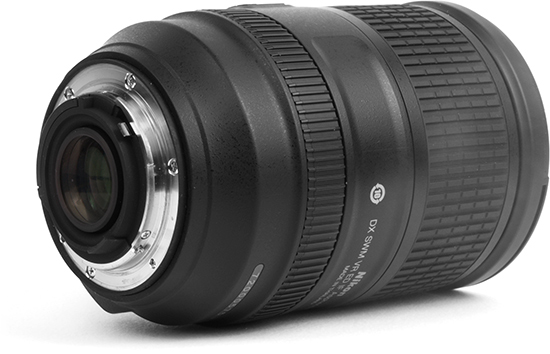 Rear of lens, isometric view
The lens is not claimed to be weatherproof, but there is a rubber seal around the lens mount that should provide basic dust protection.
Focal Range
At the 18mm end of the zoom range, the angle of view is 76°.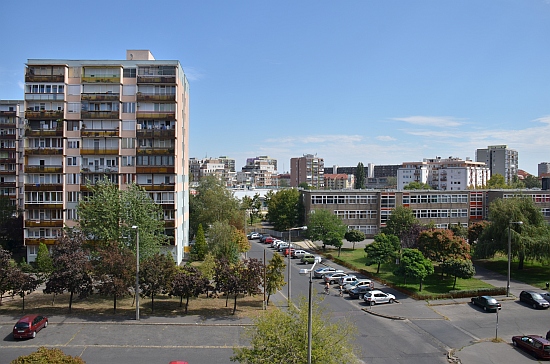 Field of view at 18mm
At the 300mm end, the angle of view narrows to 5° 20', which is equivalent to that of a 450mm lens on a 35mm camera body (at least when focussed at infinity).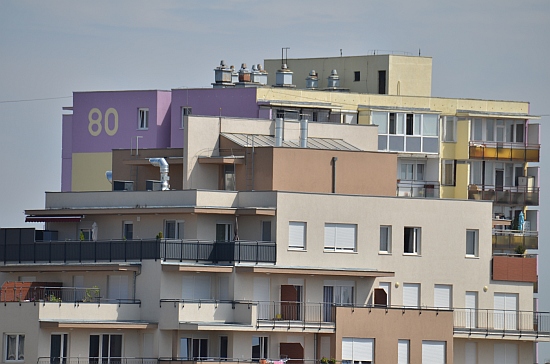 Field of view at 300mm
Focusing
With the lens attached to a D7000, auto-focus is surprisingly fast. While not quite in the same league as the pro zooms (e.g. the AF-S 24-70mm f/2.8 or 70-200mm f/2.8), it's definitely capable of keeping quickly and erratically moving subjects like kids and pets in focus. If you thought this was a natural consequence of being an AF-S lens, think again! The AF-S designation, in and of itself, is no guarantee of fast focussing, as we saw when reviewing the 55-300mm f/4.5-5.6 DX telezoom. The fact that it worked so well in the case of the DX 18-300mm f/3.5-5.6G ED VR was thus a very pleasant surprise. (Focussing in Live View or video mode is a completely different story of course.) Thankfully the filter thread does not rotate on focus, making it that much easier to use graduated neutral density filters and polarisers. The lens takes 77mm filters, which are quite pricey, especially when compared to the 62mm ones you can use with the Tamron 18-270mm VC PZD.
Manual focussing is also possible via the smooth but somewhat narrow focus ring located close to the lens mount. For an AF lens, the focus ring has a fairly generous amount of travel, which makes it easier to set focus precisely. Uniquely among superzoom lenses, the Nikon AF-S DX Nikkor 18-300mm f/3.5-5.6G ED VR enables manual override even when the lens is in the M/A position.
Focus Breathing
Superzoom lenses often exhibit significant focus breathing, particularly at the telephoto end, and the AF-S DX Nikkor 18-300mm f/3.5-5.6G lens is no exception. While at infinity, the angle of view is essentially the same as with any other 300mm lens, there is a marked difference at shorter focus distances. The following shots were taken at a distance of a bit over 1.5m, or 5 feet. The first photo was taken with a Nikon AF Nikkor 70-300mm f/4-5.6G lens at 300mm: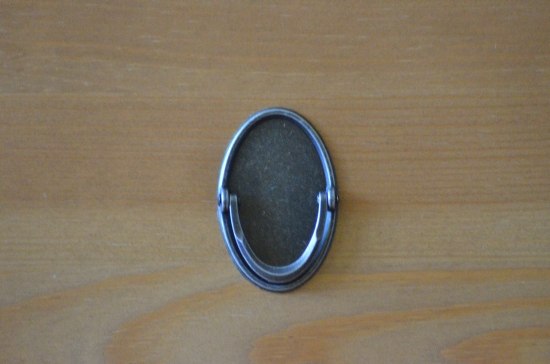 Photo taken with 70-300mm lens at 300mm
The second image was captured with the 18-300mm lens at the same focal length and camera-to-subject distance: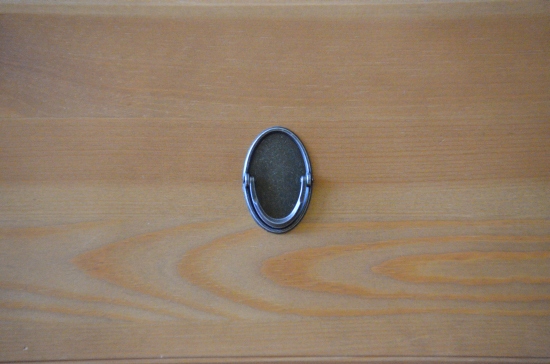 Photo taken with 18-300mm lens at 300mm
This is a significant difference – focused at 1.5m and zoomed in all the way to 300mm, the Nikon 18-300mm VR has an angle of view similar to that of a much shorter lens (while it works like a "proper" 300mm when focused at infinity).
Note however that while the older 70-300mm lens is essentially at its close-focus point here, the 18-300mm can focus down to 0.45m, capturing a much smaller area; see the heading 'Macro' further down the page.
Flare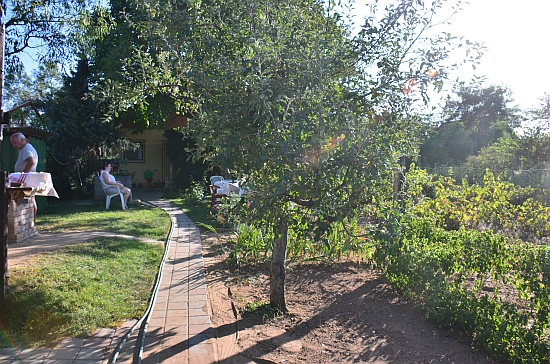 As you would expect, shooting backlit scenes with the sun just outside the frame can lead to a loss of contrast – veiling flare – as well as the usual multi-coloured internal reflections. Using the supplied petal-shaped hood is definitely a good idea when working in such conditions.
Distortion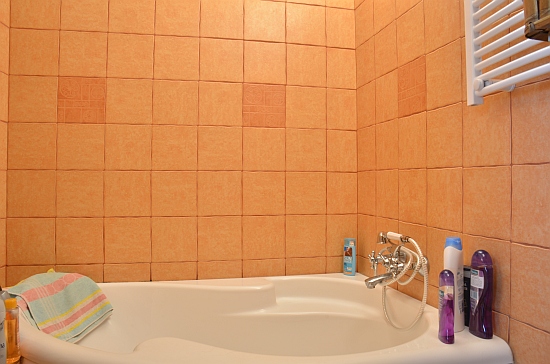 At the 18mm setting, there is noticeable barrel distortion, as demonstrated in the photo above. This turns into pincushion distortion fairly soon (at around 28mm). This is also visible, particularly if  shooting a subject with lots of straight lines, but less pronounced than the barrelling at the wide end.
Chromatic Aberrations
Chromatic aberrations, typically seen as purple or blue fringes in the peripheral areas of the image, are a problem with this lens, especially at the wide end. Note that JPEG shooters will not necessarily notice this as most modern Nikon dSLRs can eliminate chromatic aberrations very effectively.
Light Fall-off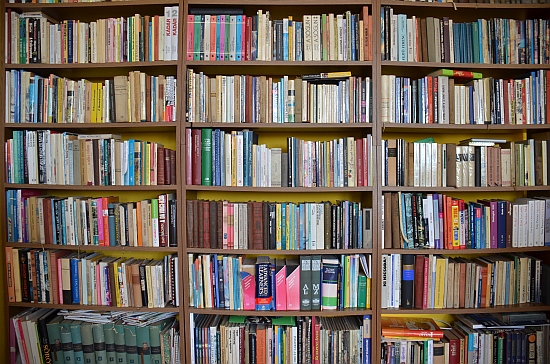 With the lens set to its maximum aperture, you can see pretty heavy light fall off in the corners at the wide end of the zoom range, even with a complex subject. Stopping down helps a lot here.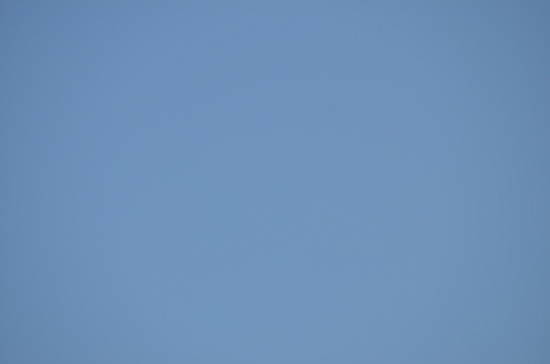 At the 300mm end, the phenomenon is much less apparent, even with uniform subjects. A decent performance overall.
Given that this is a DX lens, mounting it to a full-frame camera used in FX mode will result in extremely heavy vignetting, as you would expect. Interestingly though, we found almost no vignetting at the 50mm setting, albeit the FX corners suffered from all sorts of other aberrations. Bottom line: this is a DX lens, so use it on a DX body only (or an FX camera in DX mode).
Macro
The maximum reproduction ratio of the Nikon 18-300mm VR is approximately 1:3.2, which would mean that you could fill the frame with a subject that's a bit larger than 75x50mm. In actual use we have been able to achieve a slightly better reproduction ratio of around 1:2.9. Sharpness in the close-up range isn't stellar but distortions are negligible if shooting at the 300mm end. The following image illustrates how close you can get to the subject; in this case, a Compact Flash card.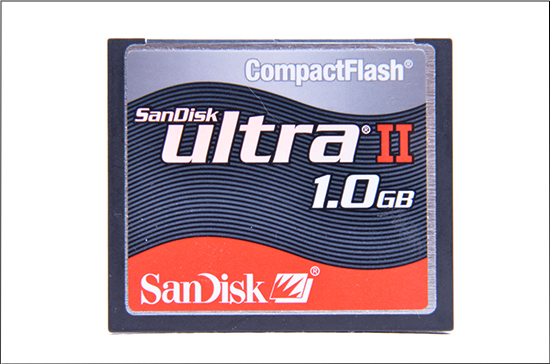 Close-up performance
Bokeh
Bokeh is a word used for the out-of-focus areas of a photograph, and is usually described in qualitative terms, such as smooth / creamy / harsh etc. In the  AF-S Nikkor 18-300mm f/3.5-5.6G ED VR, Nikon employed an iris diaphragm with 9 rounded blades, which has resulted in a fairly decent if not exactly outstanding bokeh for a zoom lens, at least in our opinion. However, recognising that bokeh evaluation is subjective, we have provided a few examples for your perusal.
Sharpness
In order to show you how sharp this lens is, we are providing 100% crops on the following pages.