Nikon AF-S Nikkor 18-35mm f/3.5-4.5G ED Review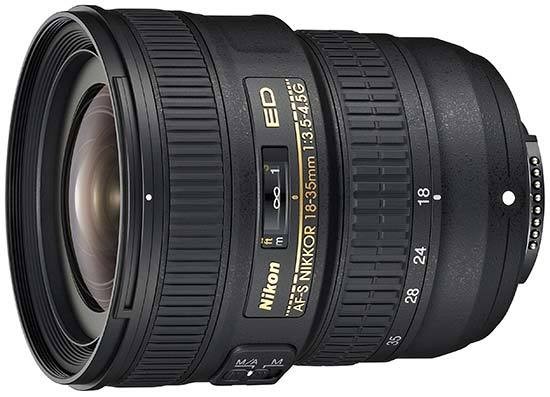 Conclusion
The Nikon AF-S Nikkor 18-35mm f/3.5-4.5G ED is a surprisingly lightweight full-frame ultrawide-to-wide zoom lens that delivers a very good performance in the optical department. Centre sharpness is excellent throughout the zoom range, and corner sharpness is also better than expected, especially at the 24mm zoom setting. Vignetting and chromatic aberrations are kept to a minimum. The only serious flaw is the amount of barrel distortion at the 18mm end.
Auto-focusing is adequately quick, and the SWM motor is appealingly smooth and almost completely quiet. Thankfully, we didn't experience too much "hunting", either in good or bad light, with the lens accurately focusing almost all of the time. The ability to instantly manually override the AF system via the focus ring if required is a nice touch. Polariser users should be pleased that the 77mm filter thread doesn't rotate on focus.
In summary we can recommend the Nikon AF-S 18-35mm f/3.5-4.5G ED as a lightweight, portable ultra-wide-angle zoom lens for full-frame DSLR owners that delivers pleasing results at a relatively affordable price point.
Ratings (out of 5)
Design
4
Features
3.5
Ease-of-use
4.5
Image quality
4
Value for money
4