Nikon Coolpix A300 Review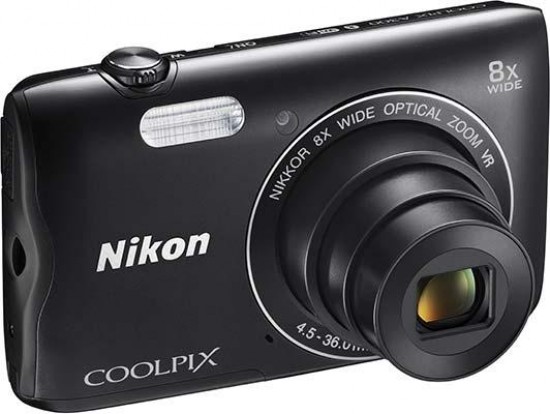 Conclusion
In using a CCD sensor rather than a CMOS type, the Nikon Coolpix A300 is limited in a few ways. First, video recording maxes out at 720p resolution. Then, there is the impact on image quality. 
In good light, the A300 is able to produce punchy JPEG pictures even with noise being present. In low contrast light, image quality takes a nose dive. Detail is poor, noise is high and dynamic range limited. Put it this way, when it comes to image quality, the A300 is no better than your average smartphone. 
What you do get is an 8x optical zoom range that covers a much wider variety of scenarios than the fixed wide angle of most smartphones. Vibration reduction works quite well too, so images at the telephoto settings usually still appear sharp. It's not always reliable, but certainly is a welcome inclusion. 
Possibly, what is going for the Coolpix A300 the most, is its diminutive size and low cost. For situations where you are reluctant to take a more expensive camera or smartphone, the A300 could come into play. Pictures can also be uploaded wirelessly to a smartphone - a novel feature for such a low cost camera. 
Ultimately, the Nikon Coolpix A300 demonstrates why the compact camera market is in such rapid decline. There is such a step up to premium compact cameras (where we presume there is much more investment from camera brands) and the A300 feels particularly outdated. 
Bottom line, even for a camera like this, there are better options out there (see main rivals). 
Ratings (out of 5)
Design
3
Features
2.5
Ease-of-use
3
Image quality
2.5
Value for money
3