Nikon Coolpix A900 Review
December 22, 2016
|
Amy Davies
|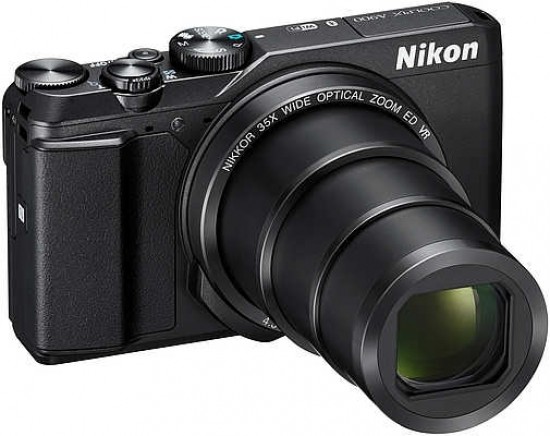 Conclusion
The Nikon Coolpix A900 is a great compact camera if you're looking for something to take on your travels. It offers a lot in a reasonably small package, and if your main concern is a high zoom ratio, then this is a very good choice. 
It produces high quality images under the right conditions, and not only that, gives you full manual control if you desire it - making it a good choice for enthusiast photographers. It could have been even better if you could shoot in raw format, though. It's also a shame that the performance under low light isn't a bit better - you should consider cameras with a larger sensor if you're going to be shooting a lot of images where the lighting is low. 
Using the Nikon Coolpix A900 is very easy and straightforward, and it's great how quickly it is ready to go from switch off. Generally speaking, autofocus is good and operational speeds are quick. 
That said, if you have any desire to shoot in low light, you may find the performance a little disappointing. Although images are usable at very small sizes, they don't match up to the high quality that the camera can produce in bright light. If your main intention is to use it as a holiday or day trip camera, that may not be such a big issue for you. 
Nikon is slowly equipping all of its cameras with Snapbridge, which is great to use in practice and takes the faff out of having your images ready to share online. Having 4K video recording in a camera like this is also a great bonus, and brings a bit of extra quality to your holiday and travel videos - be sure to stock up on high capacity SD cards if you intend to take a lot of movies in this format though. 
At the moment, the Nikon Coolpix A900 retails for around £350, making it quite a hefty investment for a holiday or travel camera. However, you do get quite a lot for your money - a huge zoom range, 4K video recording and full manual control. While it's not perfect, it's certainly a good choice for slipping into your bag for your trips, and it's also a little cheaper than the similarly specced Panasonic Lumix DMC-TZ80. 
Ratings (out of 5)
Design
4
Features
4
Ease-of-use
4
Image quality
3.5
Value for money
4