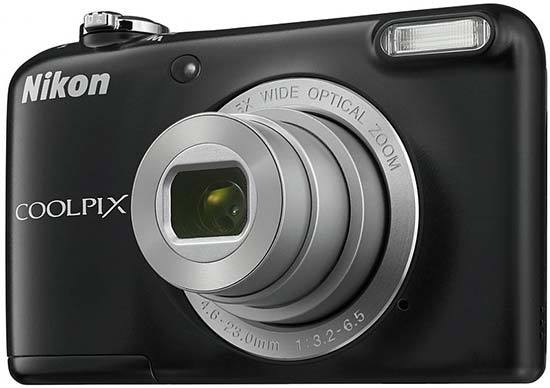 Conclusion
The Nikon Coolpix L31 is a camera designed for the end user that simply wants a compact to pick up, press the least amount of buttons and get a shot to remember the occasion they're recording. To that end, the L31 fits the requirements perfectly. The complete ease of use must have taken Nikon a long time to figure out. It's one thing to program a menu system on a camera with access to certain areas, but to organise it in a way that anyone picking it up would be able to navigate around must be a lot harder. Yet Nikon have managed it.
It's easy to cut into the image quality and "nay say" it as poor. It's important to keep in mind the fundamentals of the Nikon Coolpix L31. This is a sub-£100 camera, so can't have back-illuminated sensors, high sensitivity or optical VR. Looking at it from that point of view, the picture quality isn't too bad. If we were to list the faults, they would be the lack of dynamic range, the lack of saturated colour, soft edges, noise at relatively low ISO, lack of manual ISO settings... The list can go on, but there's little point as the user that this camera is aimed at arguably doesn't care for, or understand, such features.
What you get is a camera that will record your days out, stag party, family holiday or any other event and if it gets damaged, then you've lost a minimal amount of outlay. It saves taking a more expensive camera out. If this is your main camera, then as well as the aforementioned quality, you also have a simple UI, thoughtful layout and minimal fuss when taking pictures. The batteries are available in nearly every shop – especially abroad – and you don't have a load of stuff in the box that you're unlikely to use. The Nikon Coolpix L31, for the money, is a very well thought out camera from box to menu system. If you're the kind of person who wants a simple point and shooter to shove in a bag for an event or time away, then this is a good choice.
Ratings (out of 5)
Design
3.5
Features
3
Ease-of-use
4.5
Image quality
3
Value for money
4.5