Nikon D3400 Review
October 11, 2016
|
Mark Goldstein
|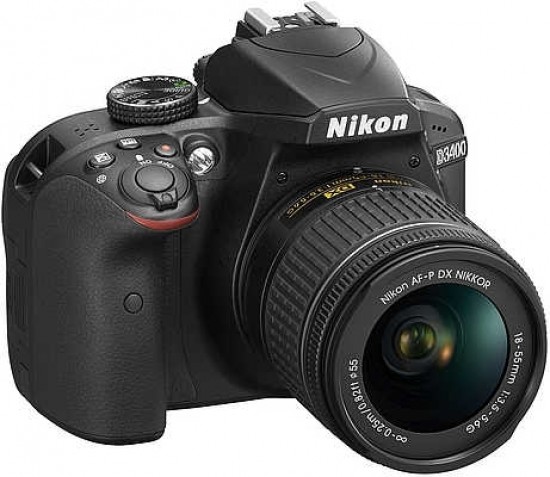 Conclusion
While the extended battery life and Snapbridge support are both nice additions to the new Nikon D3400, it doesn't really offer anything that the previous D300 model did, either in terms of features or design. Indeed, the new model actually offers fewer Special Effects (10 rather than the previous 13) and also sacrifices both the connector for an optional cable release or GPS unit and the external microphone socket to make way for the Bluetooth connectivity. The biggest improvements in our view are the new 18-55m AF-D VR kit lens, which really speeds up Live View and movie shooting, and the much more aggressive price-tag, which makes it more appealing to smartphone upgraders.
The Nikon D3400 is much cheaper on launch than the D3300 was - £399.99 / €489 for the body only is a lot more competitive, which is important as smartphones drive down the prices of entry-level cameras, whether they're mirrorless or DSLRs. We particularly like the kit with the excellent AF-P DX NIKKOR 18-55mm f/3.5-5.6G VR retractable kit lens, something of a no-brainer for an extra £70 / $90.
So despite the lack of any real advances other than longer battery life and Snapbridge connectivity, we can continue to highly recommend the new Nikon D3400 as a great camera for beginners, thanks mainly to the price decrease and the new kit lens.
Ratings (out of 5)
Design
4
Features
4.5
Ease-of-use
4.5
Image quality
4.5
Value for money
4.5