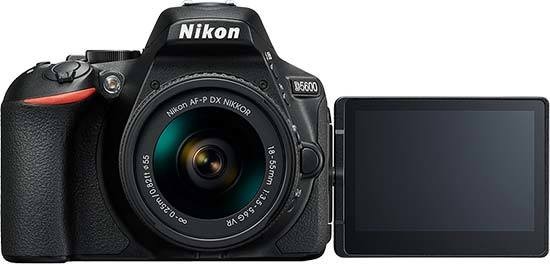 Conclusion
The Nikon D5600 is an incredibly modest update of the 18-month-old D5500, essentially adding Snapbridge connectivity, a deeper handgrip and a handful of other non-essential features that collectively hardly set the world on fire. While the D5600 remains a decent enough mid-range DSLR, there are lots more exciting cameras in the same price range.
Just like its predecessor, the D5600 offers excellent image quality, straight-forward handling and quick performance, in a light and compact body. We particularly like the kit option with the excellent AF-P DX NIKKOR 18-55mm f/3.5-5.6G VR retractable lens, which really speeds up Live View and movie shooting as well as offering built-in vibration reduction.
Ultimately, though, we can't really get too excited by the lack of new features that the D5600, something that's not helped by modest price rises in the UK/Europe. If Snapbridge and time-lapses aren't on your wish-list, we'd suggest tracking down the heavily discounted D5500 instead...
Ratings (out of 5)
Design
4.5
Features
4.5
Ease-of-use
4
Image quality
4.5
Value for money
4