Nikon KeyMission 360 Review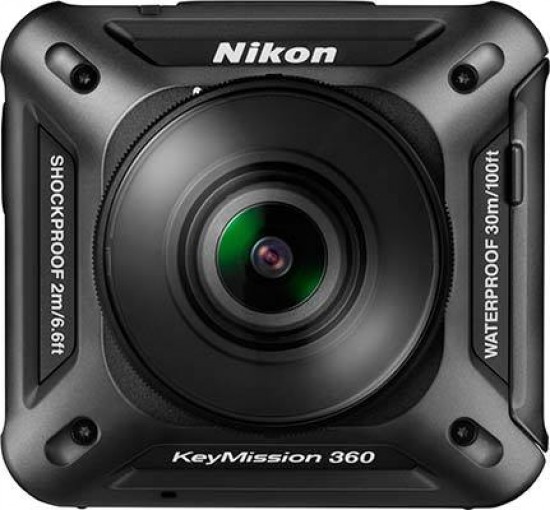 Conclusion
There aren't too many cameras existing in this area of the market, so it's interesting to see Nikon trying to get in there early to be a key player in the 360 degree action camera market with the KeyMission 360.
Perhaps it's closest rival is the Ricoh Theta, but the Nikon KeyMission 360 has waterproofing which makes it more desirable for action photographers who may either want to use the camera underwater, or in all-weather situations where the camera is likely to get wet. The Theta is also not capable of recording in 4K, so if you're after the higher resolution, the KeyMission 360 appeals more again. 
Using the Nikon KeyMission 360 can be very simple, if you generally tend to shoot in one format - i.e. always 4K or always Full HD - but having to use the phone app to change settings can be unnecessarily cumbersome if the app decides to crash, or it won't connect to the camera. 
Another downside is the short battery life - especially considering how easy it is to accidentally switch the Nikon KeyMission 360 on. You may want to think about removing the battery if you're planning a journey and only putting it back in when you get there and want to use the camera. We'd also recommend purchasing a second battery for back-up too. 
While the price for this camera is a little on the high side considering it's quite a niche product - if it's what you're interested in and the videos you like to create, then for what you get it's actually pretty good value for money. 
More could be done to improve the Nikon software that comes with the KeyMission 360, for example letting you join two videos together. That said, if you are serious about this kind of videography, then it's likely you will have other video editing software you can use. 
It's also good that the video is automatically ready for Facebook and YouTube, meaning you can upload directly to your social media site of choice and it will work instantly without any need to work around - great if you just want something simple and quick. 
Although it's possible to record still images, it's not really what the Nikon KeyMission 360's forte is - especially if you want to view the photos "flat", as the stitching will make them look a little odd. 
It'll be interesting to see how Nikon moves forward with this format of camera. There are clearly improvements that could be made, from increasing the frame rate of recorded video, to making the bundled software, but the Nikon KeyMission 360 is an interesting and promising first start. 
Ratings (out of 5)
Design
3.5
Features
4
Ease-of-use
3.5
Image quality
3.5
Value for money
3.5