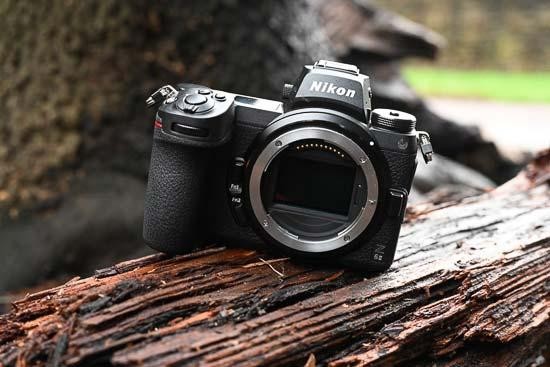 Conclusion
We were big fans of the original Z6 when it first came out, and Nikon has done a good job of adding just enough upgrades for the Z6 II to also make it a very good all-round camera, especially at the price point.
For under £2000 (body only), we've got a full-frame mirrorless camera which is capable of producing lovely images, works well in low-light and is a pleasure to use. The addition of the extra memory card does a lot to allay the fears of those who previously suggested the Z range wasn't suitable for advanced enthusiasts and pros.
That said however, it's a little disappointing that while improvements to AF have been made, it's still not a camera that would be ideally suited to capturing fast action or moving subjects - meaning that Nikon still doesn't have a mirrorless camera to rival its own DSLRS when it comes to this type of work. It also doesn't have a camera which truly rivals other mirrorless manufacturers including Sony and its arch-nemesis, Canon, which particularly with the EOS R6 has proven that you no-longer need DSLRs.
While it's important to note that the Canon EOS R6 is a good amount more expensive than the Z6 II, other models, such as the Sony A7 III aren't. If you're somebody that only shoots action occasionally, you'll be less bothered by the Z6 II's limitations in that regard, and perhaps there may be some improvements made along the line with a firmware upgrade.
The next thing to consider is whether you need the Z6 II, if you already have a Z6, or, as the latter camera is still on sale, if you're contemplating picking one up for the first time. If budget is a big concern, you can save a hefty chunk of change by either sticking with what you've already got or plumping for the older model. The newer one brings with it slightly faster autofocusing, a slightly faster frame rate and buffer, plus an extra memory card slot.
Several other specs have stayed the same - including most importantly the sensor, but also the viewfinder, screen and overall handling. For anybody that doesn't shoot action, and is happy to take their chances with a single memory card slot, it's probably worth plumping for the original Z6 and pocketing the saving.
Overall however, the Nikon Z6 II, just like its predecessor, is a very capable camera and although this upgrade isn't perhaps quite as revolutionary as we might have hoped, it still comes highly recommended for most.
Ratings (out of 5)
Design
4.5
Features
4
Ease-of-use
4
Image quality
5
Value for money
4