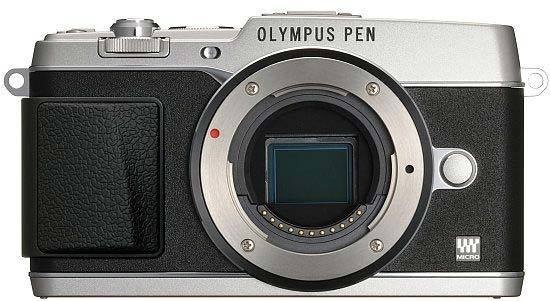 Conclusion
The Olympus E-P5 is a compelling mix of old and new, fusing together a gorgeous retro design with the latest 21st-century technology to create the most stylish and advanced PEN yet. It's not perfect though - fitting the expensive VF-4 viewfinder makes the E-P5 physically bigger than the flagship weather-sealed OM-D E-M5 (although the resolution of the VF-4 is higher than the E-M5's viewfinder), the wi-fi connectivity is rather limited, and the official price has shot up quite considerably since the previous E-P3 launched, making this very much a premium product. Still, that's very much what the E-P5 is - a premium camera in virtually every way.
The E-P5's main new features - a tiltable 1.04-million-dot touchscreen, innovative 2x2 Dial Control system, built-in Wi-Fi, expanded ISO range of 100-25600, built-in 5-axis image stabilisation, top shutter speed of 1/8000th second, focus peaking in manual AF mode, and 9fps continuous shooting - make it the most full-featured Olympus mirrorless camera and one of the best on the market. It might not be weather-sealed like the OM-D or have a built-in viewfinder, but in many ways it's the equal and often the better of Olympus' flagship model.
With the same sensor as the OM-D E-M5 on-board, image quality is unsurprisingly excellent. Noise doesn't rear its ugly head until ISO 3200 for JPEGs and even the faster settings prove eminently usable, although the E-P5 does apply some pretty aggressive noise reduction to keep the files clean as shown by the much noisier raw images. We never longed for a camera with a bigger sensor, and you'd have to step up to a full-frame DSLR to see an appreciable leap in image quality.
The E-P5's biggest problem is not the camera itself, but its price - £899.99/$999.99 body-only makes it as expensive as the OM-D E-M5. Sure, it offers a lot of features that its big brother doesn't, but then the E-M5 is arguably a more well-balanced camera thanks principally to its built-in viewfinder. Olympus seem to be positioning the E-P5, at least on launch, as a direct alternative to the E-M5, rather than a cheaper one - only you can decide if the more compact, stylish and feature-rich E-P5 warrants such a position.
Ultimately the E-P5 joins the E-M5 as a fantastic compact system camera, albeit again a rather pricey one. It's different enough to its older sibling to warrant careful consideration - smaller, lighter, in some ways more flexible, and with some genuinely useful extra features - so much so that we can recommend the new Olympus E-P5 just as highly as our favourite compact system camera of 2012.
Ratings (out of 5)
Design
5
Features
4.5
Ease-of-use
5
Image quality
5
Value for money
4