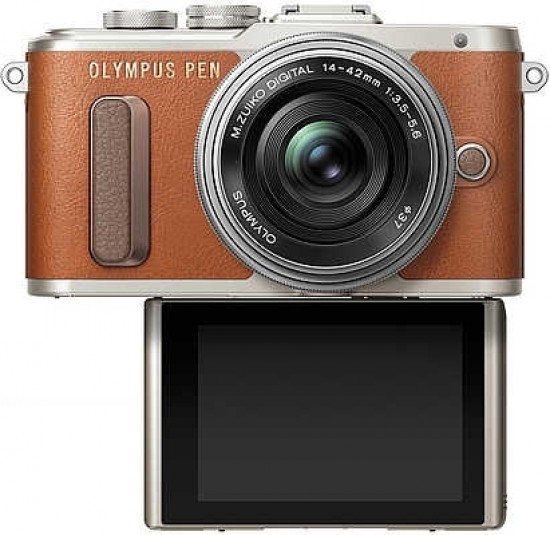 Conclusion
In terms of image quality and performance, there's been no significant improvement or upgrade made to the Olympus E-PL8 when compared to the E-PL7, so if you already have one of those cameras it's unlikely you'll be wanting to rush out to buy the newer model. 
The biggest difference is in styling - which may be more important to some users than others. The new design is more stylish than the last one (subjectively), with a very attractive housing. The three different colour ways also offer a good choice of how you want your camera to look. 
If you've never picked up a PEN before, the Olympus E-PL8 makes perfect sense as a first time compact system camera. Not only does it look good, but it takes great pictures. The kit lens is fine to get you started with, but if you can find some room in your budget for some prime lenses which offer a wide aperture, you'll fall even more in love with the pictures than you might otherwise. 
There are a few things we'd like to see on a model like this, most notably a quiet mode (via an electronic shutter). That would also enable super fast shutter speeds for shooting wide open in bright light. However, as a budget offering there naturally has to be some compromises. 
If you're trading up to the Olympus E-PL8 from a smartphone, or perhaps a point-and-shoot camera, you're going to love it. You may find that you need to spend some time learning how to use the camera to get the most from it, but it's intuitive for the most part and there's plenty of help online for anything that's not immediately obvious. 
On the downside, it only shoots Full HD video - when even smartphones are offering 4K video recording, that starts to look a little behind the curve for bloggers - if you are a vlogger, you may want to consider other cameras. 
In terms of value, the Olympus E-PL8 currently retails for around £100 more than its predecessor. Bearing in mind that the specs are almost identical, you will have to think hard about whether you want to spend an extra £100 for a camera which is styled ever so slightly differently. The price may drop in the next few months if you can wait a little while. 
Overall, the Olympus E-PL8 is a great small compact system camera, particularly appealing to first-time users and bloggers, but also having enough features to attract family and casual photographers. 
Ratings (out of 5)
Design
4.5
Features
4
Ease-of-use
4
Image quality
4
Value for money
3.5