Introduction
Olympus replaces its entry-level mirrorless camera, the PEN E-PL8, with the latest version, the Olympus PEN E-PL9. 
The new camera is aimed at those looking to get a user-friendly interchangeable lens camera for the first time, especially smartphone users. However, this experienced reviewer found plenty to enjoy in the E-PL9. 
Any Olympus micro-four-thirds camera is part of a system that has more than 20 proprietary lenses, as well as twice as many third-party lenses. There is something for all skill levels and budgets. 
From the off we'll say that the improvements in the E-PL9 are on the modest side of what was an already a solid (if expensive) entry-level mirrorless camera. Frankly, history has taught us to expect modest changes between versions. So, what is new? 
Well, you get an improved set of video features. There is now 4K video recording up to 30fps (approx 100Mbps), with an option to extract still images from the video files. FHD videos are up to 60fps, whereas the E-PL8 is restricted to FHD up to 30fps. There is also 4k time-lapse plus slow motion videos up to 120fps, albeit at 720p resolution.
Video footage and still images can be stabilised with sensor-shift 3-axis stabilisation that provides up to 3.5EV compensation range. Of course, we'll share our experiences in this review.
There is also the most recent imaging TRUE PIC VIII processor, as found in the latest round of Olympus cameras like the OM-D E-M1 Mark II. 
Usually we'd hear about how a new processor improves JPEG handling and low light image quality. However, Olympus has been quiet on this front, so we expect a similar performance. We think this new processor primarily handles the improved video recording capabilities. 
The contrast detection auto-focus system has been enhanced to a 121-AF-point array that covers a wider area of the frame. Focus points can be individually selected using the touch pad on the rear of the camera or by touching the LCD screen.
Otherwise, a built-in flash is now included, the camera grip is more pronounced, there is Bluetooth and Wi-Fi connections, plus a new interface which includes the thoroughly enjoyable AP mode (Advanced Photo).
The Olympus PEN E-PL9 is available now in three colours; white, black and brown. It costs £579.99 body only or £649.99 with the 14-42mm f/3.5-5.6 power zoom kit lens. That's expensive for an entry-level CSC, but as you will find out in this review, the camera does offer a little more than most of its 'competitors'. 
Let's now take a closer look around the camera.
Ease of Use
Olympus has designed the PEN E-PL9 to provide advanced photography features in a simple-to-use, stylish and compact form. 
It may be positioned as an entry-level camera, but we say the E-PL9 will entertain photographers of all experience levels. You'll get more features in the E-PL9 than its competitors, but then again it is more expensive.
We used the 14-42mm kit lens as well as our own 17mm f/1.8 and 45mm f/1.8 lenses on the E-PL9, all of which are perfect size and weight match with the camera. Go for 'pro' lenses and the combination would be front-heavy. This is a camera best suited to Olympus's more compact and lightweight lenses.

Front of the Olympus PEN E-PL9
The E-PL9 certainly is a stylish camera. It's plastic body is solid enough and panels with faux-leather finish look the part. The hand grip is now more pronounced, though in our opinion it's still not completely comfortable to hold. A few ridges for the fingers would help, but that would disturb its simple form factor.
This may be a plastic camera, but it's high quality. We've used other entry-level mirrorless cameras that feel more plasticky than the E-PL9. The buttons are dampened nicely and feel durable.
Body layout wise, there are a few tweaks in the E-PL9. For one, body dials are chunkier than before and they handle really well.  
The rear is dominated by the 3in fold-out-and-down design touchscreen. It can be tilted up 80° or down 180° and positioned underneath the camera for selfies. We'd prefer the screen to tilt above the camera rather than below it, because then it would be possible to flip it round when mounted to a tripod or gimbal. 

Rear of the Olympus PEN E-PL9
Plenty can be done through the touchscreen, including touch AF, shutter, menu navigation and image playback. We like how there is quick access to navigate Art Filters and the like, which is just as well given there are so many to choose from!
A versatile menu can be accessed by pushing the OK button inside the touchpad. For many functions this is the most direct access to them. 
There is now a built-in pop-up flash in the E-PL9, whereas a separate flash is bundled with the PEN E-PL8. The flash unit that comes with the E-PL8 is more powerful, though less convenient. With both you get a wide array of flash modes, including RC Mode (to trigger other flash units), fill-flash and flash compensation up to ±3EV. 
A hotshoe keeps the option open to attach an optional external flash gun. However, it is rather disappointing that the accessory port has been removed, so there is no option to attach an electronic viewfinder. Nope, you're totally relying on the LCD touchscreen here. The screen is great, but it doesn't hurt to have other options. 

Top of the Olympus PEN E-PL9
In addition to wireless connection to a smart device by Wi-Fi, the E-PL9 becomes the first Olympus camera to offer an always-on Bluetooth connection. This is a much more power conserving method of wireless connection. 
Functionally, Olympus provides one of the most reliable and versatile wireless connections between camera and smart device. Using the remote control you can even manually focus the camera, in addition to controlling AF and a host of other camera settings.
It is possible to wake up the E-PL9 from your smart device via the Olympus O.I Image Share App, even when the camera is asleep. It's another example of how fun features can entertain photographers of all skills levels.
Advance Photo (AP) Mode is a new addition to the shooting mode dial. The creative shootings modes in this menu are presented in an eye-catching graphical interface and include Multiple Exposure, Live Composite, Silent, HDR, Sweep Panorama and Focus Bracketing. 
The AP Mode cuts a few corners to get to those creative modes more quickly - there's no trawling through menus. These modes put a degree of fun into photography and some are really useful tools too.

Tilting LCD Screen
Live Composite Mode offers either 1, 2 or 4 minute exposures and you can manually stop the exposure when it looks right on screen. This takes the guess work out of long exposure photography.
In Multiple Exposure Mode you can combine two pictures, with the first one overlaid on the live view display for composition of the second picture. These two pictures are not stored separately. You'll run into composition headaches with a Multiple Exposure image when mixing shots taken with the screen front and rear facing.
Sweep panorama is new and pictures can be taken with a 180° field of view - that is fairly limited for a sweep panorama shooting mode. Focus bracketing can shoot up to 999 shots at focus differentials from a 1 to 10 scale. These images can be stacked post capture, not in-camera. 
The E-PL9 has both mechanical and electronic shutters. The electronic shutter offers a faster 1/16,000sec minimum shutter speed to the 1/4000sec of the mechanical shutter. That silent shutter is a very welcome addition and is accessed via the AP Mode/ Scene menus.
Burst shooting using the mechanical shutter remains at a solid 8.6fps. Switch to the electronic shutter and the rate increases to 14fps approximately, though you are limited to around one-second of shooting time before the camera slows down. The frame rates sound good on paper, but in reality their use is rather limited.

Pop-up Flash
Battery life is a little better now, at 350-single-shots. We should mention how the E-PL9 comes bundled with a charger unit. There are many other cameras at this level that only come with a USB cable for charging.
Autofocus now benefits from an increased 121-point-array that has a slightly wider frame coverage than the 81-point array in the E-PL8. There is the usual array of Olympus AF modes - we love the precision one can enjoy though selecting not only face and eye AF, but which eye you would like to ensure is in focus. 
We have a bugbear. By default the same button is used for focus magnification, zoom in image playback and for the digital teleconverter. On more than one occasion after checking images more closely on screen we have unknowingly snapped away with the teleconverter in play. So, unless you want interpolated and soft JPEGs at twice the focal length, you'll need to keep an eye on this or change the default setting. 
As before, in-body-image-stabiliston is Olmypus' entry-level 3-axis sensor-shift system. Using the 14-42mm kit lens we have been able to consistently get sharp handheld shots that match Olympus' claims of 3.5EV compensation range.
For example, where we might have needed 1/60sec to get a sharp handheld shot, a shutter speed of 1/8sec has done the trick. Depending on our steadiness we have found it possible to get some sharp shots with shutter speeds even slower, but we wouldn't be confident. 
Image Quality
All of the sample images in this review were taken using the 16 megapixel Fine JPEG setting, which gives an average image size of around 7Mb.
Tellingly, Olympus hasn't made a song and dance about the new processor in the E-PL9 improving still image quality. So while, we have not made direct comparisons between the E-PL9 and E-PL8, the 16.1MP image quality will be nigh on the same. For example, our observations in the noise test are consistent with the E-PL8.
With 4k video available, the picture quality for videos in the E-PL9 is significantly better than those FHD videos of the E-PL8. While there are still only a limited number of folks making the most of 4k video, these files are more flexible for editing. For example, you can crop into and reposition a 4k video in FHD resolution and obtain what appears a second telephoto camera angle. 
The 14-42mm lens that is bundled with the camera is not the best kit lens we have used. Images can look a little soft even at the optimum aperture settings. However, we have been able to get some lovely and sharp images when using our 17mm f/1.8 and 45mm f/1.8 lenses. Size, weight and quality - these lenses are all a great match for the camera. 
We have been impressed with the 121-point AF system, which in most scenarios has been able to acquire a sharp focus very quickly. AF systems tend to be more basic in entry-level cameras, but this system works well. 
Like all cameras, image quality of the E-PL9 is at its best in well-exposed images taken in good light. On that note, we have largely kept the camera in its automatic metering mode because exposures are generally spot on. There is an occasional tendency to under expose (which would be our preference anyway in order to persevere highlight detail). Exposure compensation is quick to hand to make desired corrections. 
For us, the area most lacking in the micro-four-thirds format is the limited dynamic range. In scenarios where there is a wide range of tones from white to black, we would recommend doing all you can to increase that detail in highlight and shadow areas. 
Options to increase dynamic range include shooting in raw format (where more detail can be recovered), to employ the HDR mode or to use a tripod and increase shutter speed if there is no movement taking place (unless you don't mind blurry movement). 
We have identical nighttime images taken across the ISO range, for example at ISO 200, ISO 1600 and ISO 6400. Shadow areas are cleanest and contain the most detail in the ISO 200 image. A longer shutter speed was of course needed to use the optimum ISO setting. 
Noise
Like its predecessor, there are nine ISO settings in the E-PL9, with a native ISO 200 to ISO 6400 range that can be extended down to ISO 100 and up to ISO 25,600. 
We've included 100% crops from identical images that show the noise levels for each ISO setting, with JPEGs on the left and the RAW versions on the right.
Looking over the 16MP images in this test at 100% - which is equivalent to a print size of approximately 40x30cm at 300dpi - we can see that images are clean up to ISO 800, while ISO 1600 has ever-so-slight luminance noise. We'd happily view and print at 100% up to ISO 3200.
Get to the extended ISO 12,800 and ISO 25,600 settings and luminance and chroma noise levels increase. No surprises there. Frankly, if the images are viewed on a smart device, any ISO setting will do. 
We can see that dynamic range performance goes hand-in-hand with these observations on noise. Detail especially in shadow areas decreases as you go up the ISO range. Noise is one factor - wide ranging tonal detail is replaced with increased noise.
| | |
| --- | --- |
| JPEG | RAW |
| ISO 100 (100% Crop) | ISO 100 (100% Crop) |
| | |
|   |   |
| ISO 200 (100% Crop) | ISO 200 (100% Crop) |
| | |
|   |   |
| ISO 400 (100% Crop) | ISO 400 (100% Crop) |
| | |
|   |   |
| ISO 800 (100% Crop) | ISO 800 (100% Crop) |
| | |
|   |   |
| ISO 1600 (100% Crop) | ISO 1600 (100% Crop) |
| | |
|   |   |
| ISO 3200 (100% Crop) | ISO 3200 (100% Crop) |
| | |
|   |   |
| ISO 6400 (100% Crop) | ISO 6400 (100% Crop) |
| | |
|   |   |
| ISO 12800 (100% Crop) | ISO 12800 (100% Crop) |
| | |
|   |   |
| ISO 25600 (100% Crop) | ISO 25600 (100% Crop) |
| | |
Flash
As mentioned before, the E-PL9 has a built-in flash, unlike its predecessor that came bundled with a separate unit. The E-PL9 flash has a power output of 7.6GN at ISO 200.
Flash Off

Flash Full Power

Flash Fill-in

Flash Slow Sync

Night
Low light shooters will find the Olympus PEN E-PL9 particularly accommodating. There is a maximum 60 seconds shutter speed, plus Bulb Mode for exposure times up to 30 minutes, with exposure times up to 8 minutes available in the menu. There are also those low light shooting modes, such as Live Composite.
Our sample image was taken using a shutter speed of 13 seconds, at f/8 and ISO 200.
Night

Art Filters
Art Filters have their own place on the shooting mode dial. Extensive is an understatement - there are more effects than you can shake a stick at. Olympus has added two more styles too; Bleach Bypass and Instant Film. That's a total of 16 different styles, some of which have up to three options. (Thankfully there is quick access via the touchscreen!)
Sample Images
This is a selection of sample images from the Olympus PEN E-PL9 camera, which were all taken using the 16 megapixel Fine JPEG setting. The thumbnails below link to the full-sized versions, which have not been altered in any way.
Sample RAW Images
The Olympus PEN E-PL9 enables users to capture RAW and JPEG format files. We've provided some Olympus RAW (ORF) samples for you to download (thumbnail images shown below are not 100% representative).
Sample Movies & Video
Product Images





















Conclusion
The Olympus PEN E-PL9 is a solid if modest refresh over its predecessor the E-PL8, which is already a versatile camera. 
Despite its plastic build, the E-PL9 feels like a solid bit of kit, which is more than can be said of some other entry-level CSCs. The dials and buttons feel great and working your way around the camera is a breeze. 
Composing and viewing images relies on the versatile touchscreen, which works a treat. If it were up to us, we'd prefer the screen to flip up above the camera rather than below it. 
Unlike many other camera systems, entry-level in this case does not necessarily mean smaller, but simpler. The E-PL9 is around the same physical size as high-end Olympus mirrorless M43 cameras, but it is less comfortable to hold. 
The camera is quick in all areas. Start-up is speedy and wireless connections are refreshingly straight-forward. AF speed is very fast and more importantly accurate, especially in daylight. 
It's our opinion that the E-PL9 will put a smile on the face of photographers of all skill levels. Those that know what they are doing will enjoy quick access to manual controls, while all will enjoy the fun AP Mode. Quick access to creative modes has been a forte for Olympus mirrorless cameras and more-than-ever in the E-PL9. 
If your key concern is still image quality, then there is little reason to choose the E-PL9 over what is now a cheaper E-PL8 or even the E-PL7 - they are all nigh on the same, which is no bad thing. Really the key improvements are in video image quality and versatility. 
Bottom line, the Olympus PEN E-PL9 is not the most exciting update we've seen. Those into video making are best served by the improvements in this latest model. AF speed impresses, it's good to see the built-in flash return (though sadly see the accessory port removed), wireless connections work a treat and the new graphical interface is fun. 
In it's own right, the Olympus PEN E-PL9 is an excellent entry-level compact-system-camera with more features than most. 
Ratings (out of 5)
Design
4.5
Features
4.5
Ease-of-use
4
Image quality
4
Value for money
3.5
Main Rivals
Listed below are some of the rivals of the Olympus PEN E-PL9.
The Canon EOS M100 is a new compact system camera aimed at beginners. The M100 offers 24.2 megapixel resolution, Bluetooth connectivity, full HD 1080p high-definition video, a 180-degree tilting LCD and a touch-screen interface. Read our expert Canon EOS M100 review now...
The Fujifilm X-A10 is the cheapest Fujifilm compact system camera that you can currently buy, featuring an APS-sized 16.3-megapixel CMOS sensor, Fujifilm X lens mount and a 180-degree tilting screen. Read the World's first Fujifilm X-A10 review to find out if it's worth the modest asking price...
The Panasonic Lumix DC-GX800 is a new entry-level compact system camera that can record 4K video. The DC-GX800 has a range of selfie modes, a 180-degree tilting LCD screen, built-in wireless and NFC connectivity, a 16 megapixel sensor, 4K movies at 30fps, and a touchscreen interface. Read our Panasonic Lumix DC-GX800 review, complete with full-size JPEG and RAW sample images...
The Sony A6300 is a new high-end compact system camera that features the fastest auto-focusing system in the world and the highest number of AF points. With a 24.2 megapixel APS-C CMOS sensor, 4K movie recording, high-res 3-inch tilting LCD screen, electronic viewfinder and built-in flash, the Sony NEX-6 also offers 11fps burst shooting, wi-fi and NFC connectivity, and downloadable PlayMemories Camera Apps. Read our in-depth Sony A6300 review to find out if it's the best Sony APS-C camera yet...
Review Roundup
Reviews of the Olympus PEN E-PL9 from around the web.
Olympus has just launched a new addition to their PEN line-up, the E-PL9. I had the opportunity to shoot a review unit for about a week before the launch. Looking at the compact form factor, stylish design and inclusion of a selfie screen, the E-PL9 is clearly targeted towards the entry level market – particularly smartphone users who need better image output and performance but are not keen on carrying larger and heavier DSLR cameras.
Read the full review »
Specifications
Type
Lens mount

Micro Four Thirds
Image Sensor
Type

4/3'' Live MOS sensor

Effective pixels

16.1 Megapixels

Filter array

Primary colour filter (RGB)

Aspect ratio & area

4:3 / 17.3 x 13.0mm

Full resolution

17.2 Megapixels
Filter
Dust reduction filter

Supersonic Wave Filter
Live View
Displayed information

Face detection preview*

Field of view

Approx. 100%

Magnification levels

3 / 5 / 7 / 10 / 14x

* Up to 8 faces
Image Stabiliser
Type

Sensor shift

Modes

Three‑dimensional, vertical or horizontal activation, automatic

Live View stabilisation

Yes

Effective Compensation Range

Up to 3.5 EV steps (CIPA)
Focusing System
Method

Contrast Detection AF system

Focus areas

121 points / All target, Group target (9‑areas), Single target (normal), Single target (small)

Modes

Manual focus
Single AF
Continuous AF
Single AF + MF
AF Tracking

AF illuminator

Yes

Manual focus

Yes; With enlarged focusing area or focus peaking

Face Detection AF

Yes

Face Detection extension

Eye Detect AF: Off
Near side priority

Predictive AF

Yes

AF tracking

Yes; Available in continuous AF mode

C‑AF and AF tracking only with Micro Four Thirds lenses!
Exposure System
Modes

Programme automatic
Aperture priority
Shutter priority
Manual
Auto
Bulb
Time
Scene Modes
Art Filter
Movie

Exposure compensation

+/‑ 5 EV (1, 1/2, 1/3 steps)

Note: Movie shooting, monitor and EVF displays only up to ±3 EV .

AE lock

Yes
Advanced Photo Modes
Modes

Live Composite
Live Bulb
Panorama
Silent
Multiple Exposure
AE bracketing
HDR Backlight*
AE bracketing
Keystone Compensation
Scene Modes
Number of scene modes

23

Modes

Portrait
e-Portrait
Landscape with Portrait
Night Scene with portrait
Children
Hand-held Starlight
Night Scene
Fireworks
Light trails
Sports
Panning
Landscape
Sunset
Beach and Snow
Backlight HDR
Panorama
Candle
Silent mode
Macro
Nature Macro
Documents
Multi Focus
Light Metering
Method

TTL open aperture light metering

Zones

324 zones Multi‑pattern Sensing System

Detection range

‑2 ‑ 20 EV (17mm f2.8, ISO 100) 0 ‑ 20 EV when the frame ratio is set at high speed

Modes

ESP light metering
Spot metering
Centre weighted metering
Highlight
Shadow
Art Filter
Modes

Pop Art
Soft Focus
Pale & Light Colour
Light Tone
Grainy Film
Pin Hole
Diorama
Cross Process
Dramatic Tone
Gentle Sepia
Key Line
Water colour
Partial Colour*
Vintage
Bleach Bypass
Instant Film

* 18 colours selectable

Variation / Effect

Available
Sensitivity
Auto

ISO LOW* ‑ 6400 (customizable upper limit 200 ‑ 25600)

Manual

ISO LOW ‑ 25600 in 1/3 or 1 EV ISO steps

*approx. 100
Shutter
Shutter type

Electronically controlled focal plane shutter

Self timer

2s / 12s / Custom

Custom (delay 1‑30sec.,shooting interval 0.5/1/2/3sec.,number of shots 1‑10)

Modes

Bracketing
Self timer
Sequential shooting
Single frame
Shutter Speeds
Standard operation

Shutter speed range

1/4000 ‑ 60s (in 1/3, 1/2, 1 EV steps)

Bulb mode

Up to 30 minutes (selectable longest time in the menu, default: 8 minutes)

Silent mode

Shutter type

Electronic shutter

Shutter speed

1/16000 ‑ 60s

Available as "Silent" in Scene mode and Advanced photo mode.

Anti shock mode

Shutter type

Electronic first curtain shutter

Shutter speed

1/320* ‑ 60s

* For speeds over 1/320 sec., mechanical shutter will automatically be selected.
White Balance
AUTO WB system

Advanced detection system with Live MOS sensor

Manual White balance (One-Touch)

Yes

Custom WB

1 setting can be registered at Kelvin temperature (2000K ‑ 14000K)

Auto Flash adjustment

Off / Auto WB / Flash

Keep warm colour

On / Off
Sequence Shooting
Speed (H)

Approx. 8.6fps

Speed (L)

4.8fps

Max. number of frames

14 frames (RAW)

Up to card capacity (JPG / Large Normal mode)

Conditions

Memory card: TOSHIBA SDHC UHS‑II R95 W90 EXCERIA™

Note: Depending on shooting conditions, the sequential shooting speed may reduce speed during shooting.

Silent mode

Speed (H)

Approx. 14.1fps

Speed (L)

Approx. 6.1fps
Internal Flash
Modes

AUTO
Manual (Full, 1/4, 1/16, 1/64)
Red-eye reduction
Slow synchronisation with red-eye reduction
Slow synchronisation
Slow synchronisation 2nd curtain
Fill-in
Off
TTL-Auto

Type

Built‑in

Flash compensation

+/‑ 3 EV / 1/3, 1/2, 1 EV steps

Guide number

7.6 (ISO 200)

X-sync speed

1/250s / 1/4000s (Super FP Mode)
Wireless Flash Control
Control method

Triggered and controlled (Olympus Wireless RC Flash system)

Commander flash: FL‑900R, FL‑600R, STF‑8 (no control with internal flash)

Compatible external flash

FL‑36R, FL‑50R, FL‑300R, FL‑600R, FL‑900R

Number of channels

4 channels

Group setting

4 groups

Available when used together with cameras compatible with the Olympus wireless RC flash system.
Monitor
Monitor type

Tiltable LCD ‑ Touch Panel

Tilt angle

80° (up) 180° (down)

Monitor size

7.6cm / 3.0'' (3:2)

Resolution

1040K dots

Brightness adjustment

+/‑ 7 levels

Colour balance

+/‑ 7 levels Vivid (default) / Natural

Touch Control fucntions

When in Selfie Mode:

Shutter release
e-Portrait
Self-timer
Movie
Exposure compensation
Level Gauge
Detection

2‑axis

Display

Rear LCD monitor
Recording Formats
RAW

12bit

RAW & JPEG

Yes; parallel recording

JPEG

Yes
Image Size
RAW

4608 x 3456

4608 x 3456 Fine (compression: 1/4)

Middle

3200 x 2400

Small

1280 x 960
Movie Recording System
Recording format

MOV(MPEG‑4AVC/H.264), AVI(Motion JPEG)

Image Stabilisation Mode

Yes; Sensor shift (3‑axis)

M‑IS1* (Image sensor shift and electronic image stabilizer with multi motion IS)

M‑IS2 (Image sensor shift with multi motion IS)

* While using M‑IS1, field of view may be affected.

4K Movie quality

3840 x 2160 (4k) / 30p, 25p, 24p / IPB (approx. 102Mbps)

HD Movie quality

Full HD 1920 x 1080 (16:9) / 30p, 25p, 24p / IPB (SF, F, N)

HD 1280 x 720 (16:9) / 30p, 25p, 24p

Maximum Recording Time

29min

Max. file size

4GB (AVCHD)

2GB (Motion‑JPEG)
Movie Specialties
Movie clips

1, 2, 4, 8s

(Extension up to 16s by pressing record button before clip ends.)

High-Speed Recording

720P / 120fps

Movie effects

Multi shot echo
One shot echo
Art fade
Old Film

HDMI Live View

Yes (Camera display is turned off when HDMi connection is made. Video and info screen is displayed on external monitor)

Time lapse

4k, 1080p, 720p
Sound Recording System
Internal microphone

Stereo

Recording format

Stereo PCM/16bit, 48kHz, Wave Format Base

Image footage

30s

Speaker

Yes
View Images
Modes

Single
Index
Calendar
Zoom
Slide show
Movie

Light box

Yes

Histogram in playback mode

Yes

Shooting information

Off / On

Highlight/Shadow point warning

Yes

Auto rotation

Yes
Erase / Protect / Copy Function
Erase modes

Single, All, Selected

Image protect mode

Single frame, Selected frames, All Frames, Release protect (Single/All selected)
Menu
Menu languages in camera

English, French, German, Spanish, Italian, Russian, Czech, Dutch, Danish, Polish, Portuguese, Swedish, Norwegian, Finnish, Croatian, Slovenian, Hungarian, Greek, Slovak, Turkish, Latvian, Estonian, Lithuanian, Ukrainian, Serbian
Customisation Options
Dial customization

Dial function is cutomizable for both dials

Programmable button

Can select from 12 functions to assign to buttons
Interface
USB

microB

HDMI™

Yes; Micro connector (Type D) *

Hot shoe

Yes

Media

SD Memory Card (SDHC, SDXC, UHS‑I compatible) Class 10 is recommended for Movie shooting

Wireless connectivity

WiFi
Bluetooth®
Eye-Fi Card compatible

* "HDMI", the HDMI logo and "High‑Definition Multimedia Interface" are trademarks or registered trademarks of HDMI Licensing LLC.
Wi-Fi Functions
Easy Connection

QR code setting

Wireless Shooting

Live View
Power off
Rec View
Self timer
Touch AF & Shutter
P/A/S/M exposure modes
Bulb mode
Zoom
Aperture priority
Manual
Shutter priority
Sequential shooting
Short movie

Image Share

Automatic transfer is possible via Share Order

On Android devices, 4K videos will be resized and saved as Full HD videos.

On iPhone 5(iPhone 5C) or earlier iOS devices, 4K videos cannot be imported.
Power Supply
Battery

BLS‑50 Lithium‑Ion Battery (included)

Live View shooting

Approx. 350images (100% with Live View)

Movie recording

80min (standard JEITA conditions) 140min (when zoom and other operational functions are not used)

Image shooting

Approx. 350 shots
Environment
Temperature

0 ‑ 40°C Operating temperature / ‑20 ‑ 60°C storage temperature

Humidity

30 ‑ 90% operation humidity / 10 ‑ 90% storage humidity
Dimensions
332g (body only)

Width

117.1mm

Height

68mm

Depth

39mm

Weight

380g (including battery and memory card)
News
The Olympus PEN E-PL9 is a new entry-level compact system camera aimed at smartphone users who are looking to upgrade. The E-PL9 offers a touchscreen interface, 3-axis in-body stabilization, 4K movies, a new built-in flash, 121 AF points covering most of the image area, combined Bluetooth LE and Wi-Fi connectivity, new Advanced Photo (AP) mode, and the TruePic VIII image processor from the flagship OM-D E-M1 Mark II camera.
Due for delivery in mid-March, the Olympus PEN E-PL9 will be available in white, black or brown as body only or in a kit with lens:

Olympus PEN E-PL9 body only at £579.99 RRP incl. VAT from mid-March 2018
Olympus PEN E-PL9 with M.Zuiko Digital ED 14-42mm F3.5-5.6 EZ Pancake lens at £649.99 RRP from mid-March 2018
Olympus UK Press Release
Latest Olympus PEN gains enhanced touch screen operation and camera wakeup via app to see recent images

The new Olympus PEN E-PL9: The camera to put you in touch with your creative side
London, 07. February 2018 – While increasing numbers of people discover the joys of photography through their phones, the progression to a camera may be more than a little daunting. Boasting an envy inducing look and distinguished build quality, the new Olympus PEN E-PL9 delivers the jump in quality and creative control usually seen in much larger offerings. It also makes the transition a lot less painful through touch screen access to its new Advanced Photo mode.
Petite dimensions hide a versatile range of photographic expressions boosted further by compatibility with Olympus' much lauded line up of more than 20 M.Zuiko lenses, such as the superb M.Zuiko Digital 45mm F1.8 for portraits that combine a flattering perspective with beautiful natural bokeh.
Film fans can now take advantage of in-body stabilized blur-free 4K movies while the new built-in flash ensures E-PL9 users are always ready for adding a splash of extra light. Anyone who can't wait to share their new masterpieces online can take advantage of the new combined Bluetooth and Wi-Fi connectivity to smartphones.
Due for delivery in mid-March, the Olympus PEN E-PL9 will be available in white, black or brown as body only or in a kit with lens (see below for choices and pricing).
It's all about expression
The increase in creative options a camera brings too often comes with a scary menu system to match. Seeking to break down those barriers, the Olympus PEN E-PL9 lets you start your journey of photographic experimentation gradually via touch screen selection of creative programmes before moving on to more traditional settings. Select AUTO mode to let the camera identify many photographic situations from faces to groups and even movement and choose the best setting for you in the blink of an eye. Feel the need to adjust – fear not, a touch screen control with sliders allows you to adjust brightness, colour and contrast amongst other common settings. Tilt the screen down for a superior quality selfie and you can even touch select e-Portrait to smooth skin tones in camera. All of that comes in a very small and lightweight camera body that gives away both a traditional and modern feel.
Art not just for art's sake
Olympus pioneered Art Filters way back and touching the screen brings them to life in a new way, making comparing the effects live on screen easier than ever. Besides Bleach Bypass, Instant Film is also new to the list of now 16 Art Filters – a nostalgic nod to the exaggerated colours of the early instant cameras. Use in daylight and the effects are subtle. Use at night on people with flash and a potentially dull shot is transformed: darker areas becomes green and skin is given a warm glow, an image is created that has a modern touch with a nostalgic feel.
Building on this, Olympus has made access to scene modes available through the touch screen too. Simply double tap the image that most closely matches what you see in your mind's eye and the camera chooses the appropriate settings. The innovative access to simpler creative control is the new Advanced Photo (AP) mode. Olympus pioneered techniques like Live Composite used to be buried deep in the camera menus, often lying undiscovered. Want to take a photo of your friend creating a light painting in front of a lit up building at night? Used to be almost impossible, now tap the icon in AP mode, put the E-PL9 on a solid surface and off you go. Explore the delights of multiple exposure, HDR, sweep panorama, even focus bracketing – a technique that is a boon for close ups.
A learning process
A new set of easy access video "How To" guides hosted on the free OI.Share app, that handles the wireless transfer of images from camera to phone, provide useful tips for operating the E-PL9. Speaking of image transfer: the E-PL9 combines Bluetooth LE with Wi-Fi to ensure that the camera is always connected with your smartphone even when "asleep". Want to see and import some images you just shot but the camera is back in your bag? No problem. Open the app and wake up the camera without needing to get it out and switch it on.
Quality through technology
What else does the E-PL9 have up its sleeve to help your photographs stand out from the crowd? Another Olympus pioneered innovation is in-body Image Stabilization (IS). Reducing blurry shots in low light, this system is married to the fast TruePic VIII image processor from the acclaimed Olympus camera flagship OM-D E-M1 Mark II which allows the camera to choose higher shutter speeds* further improving the chances of sharp results in challenging conditions. Camera users have long been able select the subject they want in focus but touching the subject in screen is a lot more intuitive. Choose between tap to focus or tap to shoot (you can also switch it off). A boon for close ups, titling the screen and tapping the precise position increases success rates. With now 121 AF points covering most of the image area, users can focus anywhere on the screen.
Learning to love lenses
A system camera lives and dies by the lenses available to suit an ever expanding range of subjects. Many current Olympus PEN users head straight for the M.Zuiko Digital 45mm F1.8 portrait lens. Why? If you come from taking portraits on phones or compact camera, the lenses are often a wider angle to be more flexible. Sadly for the human face, wide angles tend to distort features. A classic portrait lens like the 45mm F1.8, slightly flattens the perspective which is more flattering. The wider aperture also delivers a natural looking blurred background (bokeh). While phones increasingly mimic this effect, the right lens sets an image apart.
One area where a system camera really excels is getting in close: macro photography. Try our "all-day" go-to macro lens M.Zuiko Digital ED 30mm F3.5 Macro with the E-PL9. For capturing details in jewellery, food, material or flowers it opens a whole new world.
On top of the currently more than 20 Olympus M.Zuiko lenses it is possible to use hundreds of legacy lenses via various adapters.
Extended warranty and photography tips at MyOlympus
The Olympus PEN E-PL9 is a part of the comprehensive system for adventurous people with imaging ambitions to match. The great-value price includes a free six-month warranty extension** if new owners register their camera via the MyOlympus online platform www.my.olympus.eu.
Kit choices, pricing & availability
Olympus PEN E-PL9 body only at £579.99 RRP*** incl. VAT from mid-March 2018
Olympus PEN E-PL9 with M.Zuiko Digital ED 14-42mm F3.5-5.6 EZ Pancake lens at £649.99 RRP*** from mid-March 2018
Lenses are the lifeblood of any system camera and the E-PL9 is no different. There are currently more than 20 Olympus M.Zuiko lenses ranging from super wide angle to wildlife capturing telephotos to fit all creative needs. Read more at www.olympus.co.uk/lenses
Available Accessories (sold separately)
There is a wide range of stylish Fashion Accessories from patterned straps to leather camera bags and stylish lens pouches. Full details at https://www.olympus.co.uk/site...
Make sure to also follow our PENGeneration blog at www.my.olympus.eu/PEN-Generati... for more information on Olympus PEN features and accessories as well as the official @olympus_pengeneration channel on Instagram.
Product specifications are subject to change without notice. Please check the Olympus website at www.olympus.co.uk/pen for the latest specifications.
* The Olympus PEN E-PL9 AUTO mode can now use 6400 ISO (E-PL8 3200) for a full one step faster shutter speed with no loss in image quality
** Six months on top of the statutory warranty in the country of purchase
*** Recommended Retail Price
Image Gallery
Click on a thumbnail to see the full version.
First Impressions
The Olympus E-PL9 is a new entry-level compact system camera that features a 16 megapixel Micro Four Thirds sensor, a built-in flash, 3-axis in-camera image stabilisation, a tiltable LCD touchscreen, 4K video recording, TruePic VIII processor from the flagship OM-D E-M1 Mark II camera, and Bluetooth and Wi-fi connectivity. We've spent a little time getting to know the Olympus PEN E-PL9, so check out our first impressions of this new mirrorless camera...
Olympus E-PL9 - Ease of Use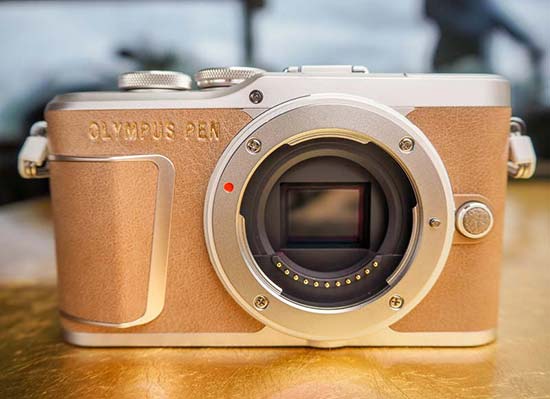 At first glance the Olympus E-PL9 looks very much like its predecessor, the E-PL8, sporting a similar rangefinder-like retro design. The new version has a slightly larger hand-grip on the front, larger shooting mode dial on the top, and a faux leather covering that now wraps around the entire camera, and a new built-in pop-up flash which replaces the small external flash unit that shipped with earlier E-PL cameras.
Despite the inclusion of the pop-up flash, the E-PL9 is still the same size and weight as its predecessor, but because of the pop-up flash, you can no longer fit the optional VF-4 electronic viewfinder, although as it was priced at £200, we can't imagine many E-PL8 owners actually did. So the Olympus E-PL9 is strictly a camera that you hold out in front of you to compose an image - if you want a viewfinder, you'll need to spend more on the Olympus OM-D E-M10 Mark III.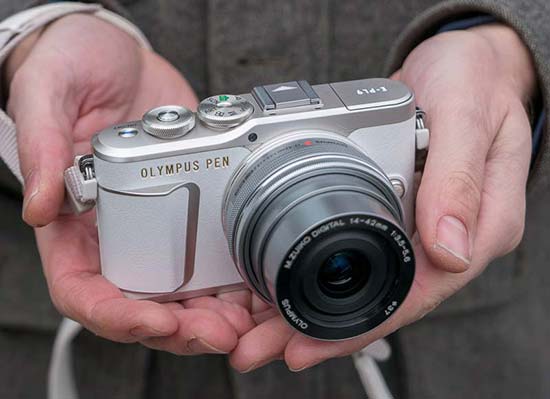 The PEN E-PL9 now offers Bluetooth LE connectivity, in addition to wi-fi. You can use this to pair the camera with your smartphone, and also transfer images from your camera to your phone, even if the E-PL9 is turned off.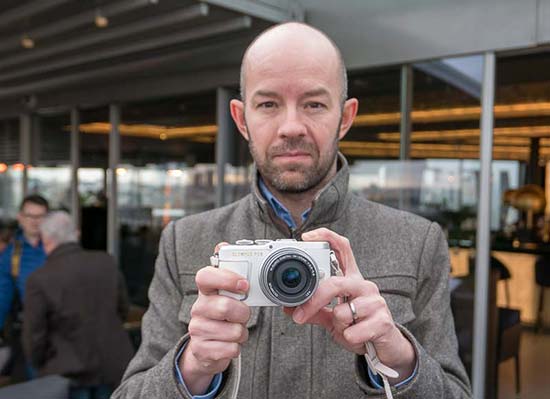 The new Advanced Photo (AP) mode, available from the shooting mode dial, handily groups together all of Olympus' clever modes in one place, such as Live Composite and Live Bulb, which used to be buried deep within the menu system. The Panorama AP mode is actually now a "sweep" version, just like Sony have been doing for the last decade. Instant Film is a new addition to the popular Art Filters, mimicking early instant film cameras.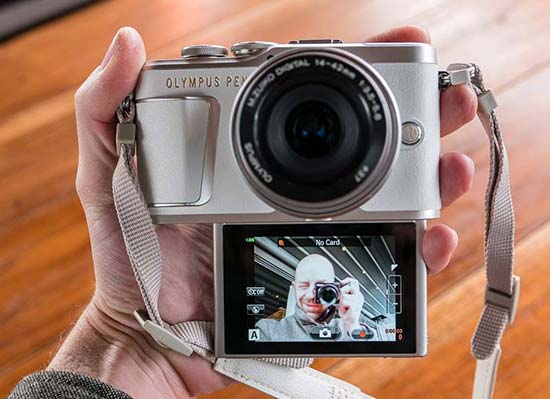 The auto-focusing system in the Olympus E-PL9 is the same as the E-PL8, with 121 contrast-detection AF points and a variety of different modes including the popular eye-detection. While it's not the speediest system around, it is at least reliable and well-proven.
Check out our hands-on gallery of photos of the Olympus E-PL9 camera.
Olympus E-PL9 - Image Quality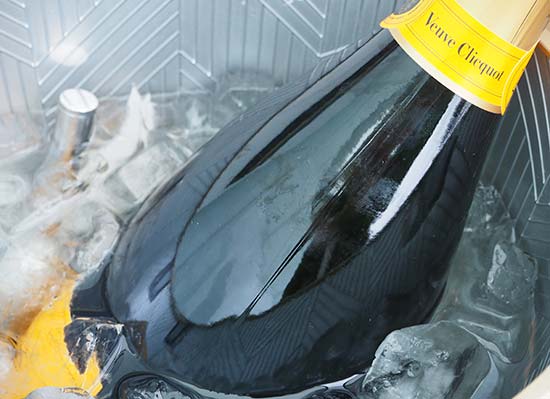 The Olympus PEN E-PL9 has exactly the same 16 megapixel sensor as its predecessor, although the inclusion of the TruePic VIII processor from the more expensive E-M10 Mark III model should ensure similar image quality at a lower price-point. We've already shot an extensive gallery of indoor and outdoor photos with the E-PL9.
On the video side, the E-PL9 can now record 4K movies at 30fps, a step-up from the E-PL8's 1080p recording, making sure that the new version can compete on a level playing field with its main rivals at this price-point. Our sample images page has examples of both 4K and 1080p footage.
Take a look at some official sample images taken with the Olympus E-PL9 camera.
Olympus E-PL9 - Early Verdict
The Olympus E-PL9 is an evolutionary, rather than revolutionary, addition to the popular PEN range, adding a built-in flash whilst losing the ability to fit an optional viewfinder, making it even more targeted towards people looking to upgrade their photography experience from a smartphone to a "proper" camera. This impression is further bolstered by the addition of always-on Bluetooth connectivity, making it easier than ever to actually get the photos off your camera, plus the combination of the tiltable screen and various selfie/beauty modes carried over from the E-PL8.
So what do you think of the new Olympus E-PL9? Leave a comment below..
Hands On
Want to see exactly what the new Olympus PEN E-PL9 camera looks like in the flesh?
Check out our extensive hands-on gallery of photos of the Olympus E-PL9 camera.
A gallery of hands-on photos of the new Olympus PEN E-PL9 camera.
Image Gallery
Click on a thumbnail to see the full version.
Preview Images
Ahead of our full review, here are some sample JPEG and Raw images taken with the Olympus E-PL9 compact system camera. The Olympus E-PL9 is a new entry-level mirrorless camera that features a 16 megapixel sensor, 3-axis image stabilization and 4K video recording.
A gallery of full-size sample images taken with the Olympus E-PL9 compact system camera.
Olympus E-PL9 Sample Images
Sample RAW Images
The Olympus E-PL9 enables users to capture RAW and JPEG format files. We've provided some Olympus RAW (ORF) samples for you to download (thumbnail images shown below are not 100% representative).
Sample Movies & Video
This is a sample movie at the highest quality setting of 3840x2160 pixels at 30 frames per second. Please note that this 20 second movie is 219Mb in size.

This is a sample movie at the quality setting of 1920x1080 pixels at 60 frames per second. Please note that this 20 second movie is 72Mb in size.

Your Comments