Olympus M.ZUIKO Digital 40-150mm f/2.8 Pro Review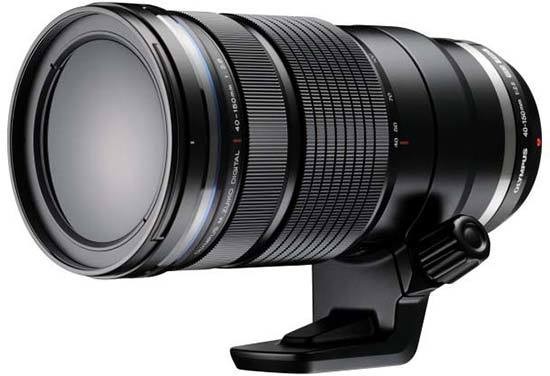 Conclusion
There is no doubt that the Olympus M.Zuiko Digital ED 40-150mm f/2.8 Pro is the best Micro Four Thirds zoom lens to date. Sharpness, contrast and resolution is outstanding wide open at the 40mm zoom setting, and very good at longer focal lengths too. Border resolution lags behind the centre at the short end but stopping down a notch or two gives excellent results. Sharpness uniformity improves with zooming in, with the frame edges being essentially just as sharp as the centre at 70mm and beyond – a remarkable feat. The high resolving power of the lens means that attaching the excellent MC-14 teleconverter – which can be purchased separately or in a bundle with the 40-150mm f/2.8 Pro – brings real benefits rather than providing just empty magnification.
The other optical parameters of the lens are also remarkable. There is very little vignetting and chromatic aberration, and the lens is also capable of producing some excellent close-up shots. The only fly in the ointment – if you can call it that – is some focus breathing at the 150mm focal length. This is mainly a concern for movie-makers, but photographers should be aware of this phenomenon too.
The feature set of the lens is equally impressive, from the lightning-fast auto-focus to the clever L-Fn button, focus clutch mechanism, distance scale, collapsible lens hood and well designed tripod foot. The only thing missing is in-lens image stabilisation, which may be a deal breaker for most Panasonic users.
Priced at £1299.99/$1499.95 without the MC-14 teleconversion lens, the M.Zuiko Digital ED 40-150mm f/2.8 Pro is a fairly expensive lens but for Olympus and Panasonic GX7 users, it is currently a better deal than the similarly priced Panasonic 35-100mm f/2.8 Lumix G Vario Power O.I.S., whose only trump card – despite being a very good lens on its own right that justifiably earned our highest Essential rating back in 2012 – is the built-in image stabiliser. To anyone with an anti-shake enabled camera, the Olympus' wider zoom range and feature set will likely be more appealing.
Ratings (out of 5)
Design
5
Features
4.5
Ease-of-use
4.5
Image quality
5
Value for money
4.5