Panasonic Lumix DMC-LX100 Review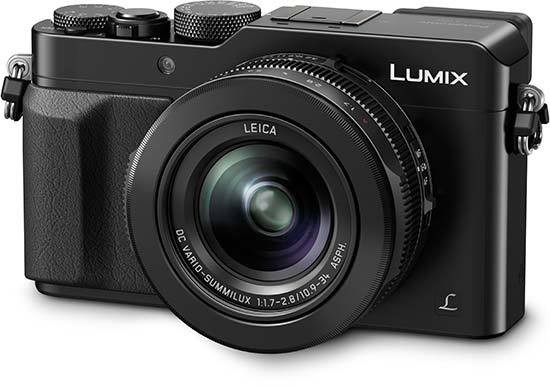 Conclusion
The Panasonic Lumix DMC-LX100 is the most capable compact camera that we've ever reviewed, offering a mouth-watering combination of cutting edge technology, excellent image quality, and intuitive handling. There are still a few downsides - most notably the lack of a touchscreen or articulated LCD and a rather narrow control ring - but the new LX100 manages to pull off the trick of being both a technological tour-de-force and a camera that's a veritable joy to shoot with.
The move to a Micro Four Thirds sensor instantly gives the LX100 the image quality edge over its main 1-inch sensor rivals, as does the excellent 24-75mm Leica lens - this is a winning combination that definitely sets this camera apart from its peers. It does come at the cost of making the LX100 bigger and heavier than the likes of the Sony Cyber-shot DSC-RX100, although that camera doesn't have the manual controls offered by Panasonic's take on the premium compact. And while the LX100 is actually bigger than a compact system camera like Panasonic's own GM5 or Sony's A5100, for example, you'd struggle to find a comparable lens quite like the Leica DC Vario-Summulix 24-75mm f/1.7-2.8 in terms of size and quality. And we haven't even mentioned 4K video recording, the excellent electronic viewfinder, fast burst shooting and excellent AF system.
Priced at £699.99 / $899.95, the LX100 is another high-end model that further blurs the line between compact and larger-sensor cameras both in terms of price level and capability. Consumers have never had so much choice at this price-point - premium compact, mid-range compact system camera with MFT or APS-C sensors, and even entry-level DSLRs are all available. None of those offer everything that the LX100 does though, so if you mostly shoot in the 24-75mm focal range, this camera should be right at the top of your list despite only being a humble "compact" camera.
Two years on from the previous excellent LX7 model (which will continue to be sold), the LX100 raises the bar considerably and leaps right to the top of the burgeoning premium compact market, even making a strong case as a serious alternative to CSC and DSLR models if it suits your outlook on the world. Sony may have had things mostly to themselves with the RX-series in recent times, but Panasonic have definitely shaken things up with the exciting new Lumix DMC-LX100.
Ratings (out of 5)
Design
5
Features
5
Ease-of-use
4.5
Image quality
5
Value for money
4.5