Panasonic Lumix GX880 Review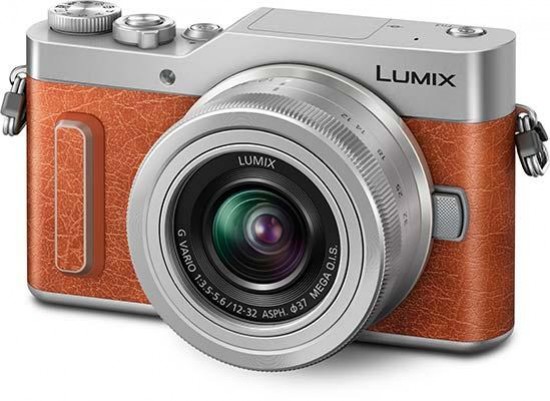 Introduction
The Panasonic Lumix GX880 (also known as the Lumix DC-GF10 in Asia) is a new entry-level mirrorless camera.

New features in this model include the addition of a small handgrip on the front of the camera, beauty functions are now available in the Portrait scene mode, the full width of the image sensor is used in the 4K Self Shot mode with a frame rate of 15fps, there are more in-camera beauty functions and airbrush effects, and the new Night Selfie mode captures a more vibrant night scene image.

The Panasonic Lumix GX880 continues to feature a 16 million pixel Four Thirds sensor, a flip-up 1040k-LCD screen, Wi-Fi connectivity and a range of 4K Video and Photo modes.

Available in black, silver or tan colours, the Panasonic DC-GX880 is priced at £399.99 / €449.00 (Ireland) including a 12-32mm f/3.5-5.6 kit lens.
Ease of Use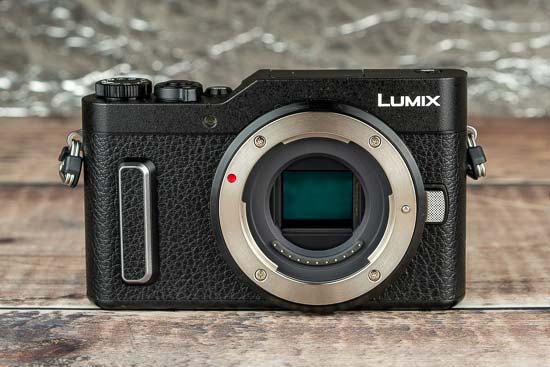 Front of the Panasonic Lumix GX880
The Panasonic Lumix GX880 is identical to the previous GX800 model in terms of its external design, with the exception of a new raised handgrip on the front.
Calling it a handgrip is something of a misnomer, though, in that it only really accomodates two or three fingers of your right hand.
To be honest, the finger-grip only marginally improves your hold on the camera, and we'd hesitate choosing this new model over the previous GX800 just because of the new grip.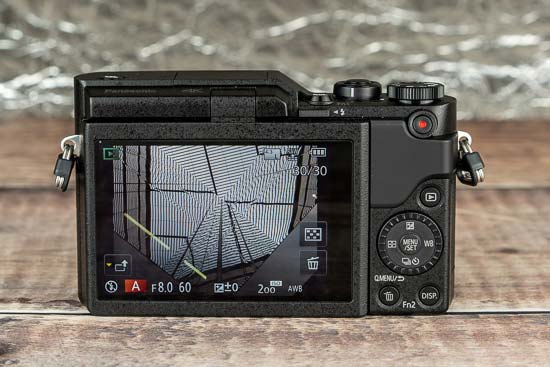 Rear of the Panasonic Lumix GX880
In fact, other than the smattering of improvements that have been made to the camera's already impressive range of selfie modes, designed principally for the Asian market, there's very little to reason to consider the Panasonic GX880 instead of the GX800, unless the pricing is the same or very similar.
The new Night Selfie mode cleverly combines two different exposures in-camera - one of the background without the flash, and one of the subject with flash - to create a better-exposed night-time shot.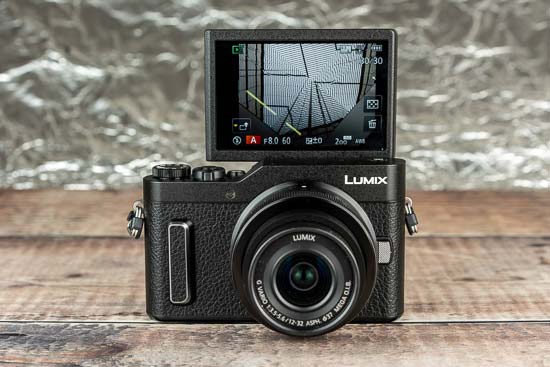 Tilting LCD Screen
In daylight, the new 4K Burst Wide-angle mode utlilises the full width of the image sensor to capture a wider angle of view, although the frame rate drops from 30 to 15fps in order to do so.
Other than a couple of new beauty retouch options, Aesthetic Retouch and Make-up Retouch, which are also now available in the Portrait scene mode, the new Panasonic GX880 offers all of the same core features as its 2-year-old predecessor, the GX800.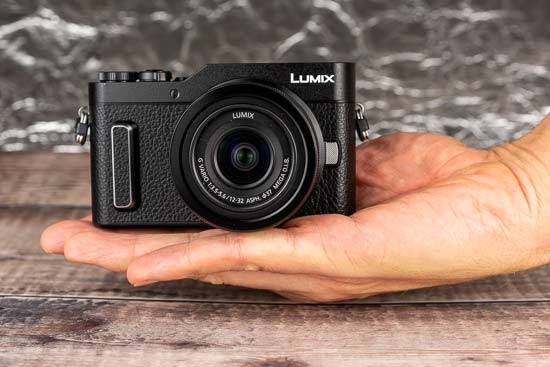 The Panasonic Lumix GX880 In-hand
Therefore we're going to direct your attention to our detailed Panasonic Lumix DC-GX800 review if you want to learn everything else there is to know about the new GX880.
Once you've read that, come back here to see sample images and videos from the Panasonic GX880, plus our final verdict.