Panasonic Lumix 70-300mm F4.5-5.6 MACRO O.I.S. Review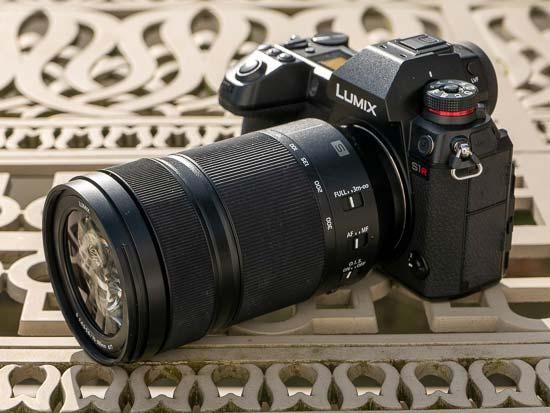 Conclusion
It may not offer all the bells and whistles of the more expensive constant aperture Lumix S Pro 70-200mm F2.8 and F4 lenses, but for some photographers the extra 100mm reach and the extra macro capabilities offered by the 70-300mm F4.5-5.6 MACRO O.I.S. will be a more attractive proposition.
Versatile 70-300mm zooms have long been a popular choice for enthusiast photographers, so it's great to see Panasonic adding a very good one to their fledgeling range of L-mount lenses. A range of different users from wildlife and sports photographers, right through to wedding and portrait photographers, can find use for this kind of focal range.
Images produced by the Panasonic Lumix 70-300mm F4.5-5.6 MACRO O.I.S. lens are excellent. Sharpness takes advantage of the high resolution sensor of the S1R, although it is noticeably better in the centre than at the edges, where you have to stop down to get the best results.
Background blur and shallow depth of field effects are attractively rendered by the 11-blade diaphragm, despite the slow-ish variable maximum apertures on offer, whilst chromatic aberrations, distortion and vignetting are largely well controlled. The ability to shoot half-life macro at the 300mm focal length is a genuinely useful feature to have.
As is typical for full-frame lenses of this focal length, the Panasonic Lumix 70-300mm F4.5-5.6 MACRO O.I.S. is not small, especially as it extends even further as you zoom out from 70mm to 300mm. It is very well built though and does at least balance fairly well with the S1R camera, but be warned that they do form a large and heavy combination.
The dual optical image stabilisation system does a good job to keep images sharp even when you're forced to use slower shutter speeds in low light situations, partly making up for the slow maximum apertures on offer.
£1,259.99 / $1,247.99 sounds like a lot to pay for a 70-300mm F4.5-5.6 zoom, but that does seem to be the way that the whole camera market is going - the Sony FE 70-300mm F4.5-5.6 G OSS, for example, is similarly priced. Compared to the Lumix S Pro 70-200mm F4, which costs £1749.99 / $1,697.99, the price of the new 70-300mm is a little more palatable.
Currently the Panasonic Lumix 70-300mm F4.5-5.6 MACRO O.I.S. offers the longest reach of any Panasonic L-mount lens (Sigma offer the 100-400mm F5-6.3 DG DN OS in L-mount), which in itself will make it a must-buy for some users, although it's a shame that you can't use it with the 1.4x or 2x teleconverters.
We can see this lens being a popular choice for a wide range of of photographers, who are likely to be pleased with the image quality, build quality and performance that it offers.
Ratings (out of 5)
Design
4
Features
4
Ease-of-use
4
Image quality
4
Value for money
3.5