Panasonic Lumix 70-300mm F4.5-5.6 MACRO O.I.S. Review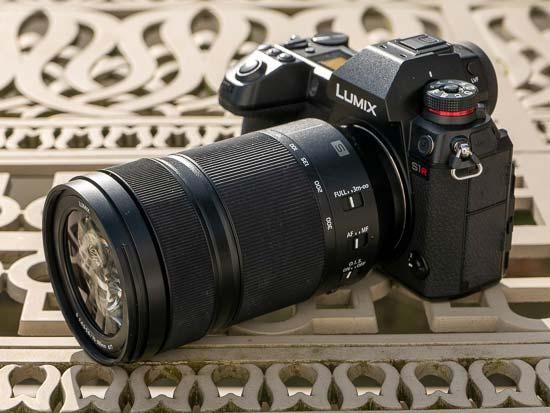 Sharpness at 200mm
Our sharpness tests are carried out by photographing a real-world subject rather than a test chart. The Panasonic Lumix S 70-300mm F4.5-5.6 MACRO O.I.S. was attached to a Panasonic Lumix S1R camera, which in turn was mounted on a sturdy tripod. Self-timer mode was activated to steady the camera completely. Any slight tonal changes you may see across the crops are a result of slight changes in natural light during the shooting session.

The full frame at 200mm
At the centre of the image, sharpness is excellent even at the maximum aperture of f/5.5. It maintains that level of sharpness until f/16, where it remains excellent but is ever-so-slightly softer due to diffraction, and it gets softer again at f/22.
The edges of the frame aren't quite as sharp as the centre, with the best results obtained at f/8-f/11.
| | | |
| --- | --- | --- |
| Aperture | Centre Crop | Edge Crop |
| f/5.5 | | |
| f/5.6 | | |
| f/8 | | |
| f/11 | | |
| f/16 | | |
| f/22 | | |