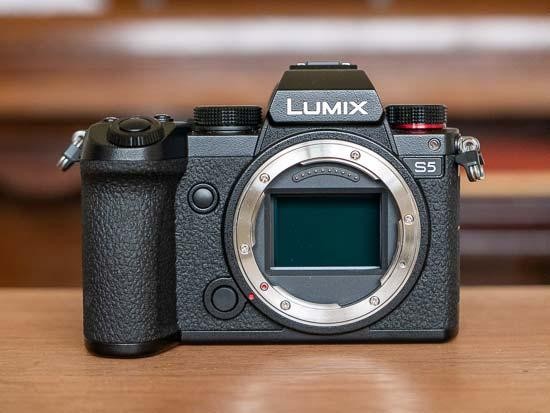 Conclusion
The new Lumix S5 may be the cheapest camera in Panasonic's full-frame lineup, but in many ways it's also the most appealing, especially if you regularly shoot a mix of stills and video.
Where the S1H scored highly on video and the S1R on out-and-out resolution, the more sensibly specced S1 ultimately proved to be something of a miss rather than a hit for the all-round audience that it was aimed at. Too big and heavy, too slow at autofocusing, and too expensive came the cry from would-be buyers.
Enter stage left the new Panasonic S5, which successfully address all of those key concerns and more, coming across like a full-frame GH5 or a mini-S1H, depending on your viewpoint.
Smaller and lighter even than the GH5 with its tiny Micro Four Thirds sensor whilst offering most of the core specifications of the much more expensive S1H, the new Lumix S5 is probably the camera that the S1 should have been. Panasonic are adamant that the S1 will continue to be sold at its full RRP, but we can't see too many reasons to choose it over the S5.
Especially as the S5 out-performs its bigger brother in many ways, with a better video system, fully-articulated screen, more confident AF, much lighter and more compact body, and a great kit lens.
As with every camera, there are a few notable caveats to be aware of with the S5, most notably the slow 5fps burst shooting speed, slightly dated viewfinder, the micro HDMI port, and Panasonic's continued use of the DFD contrast-based AF system, which is undoubtedly better than ever before, but still not as good as the phase-detection based competition.
Overall, though, the new Panasonic S5 is a compelling mid-teir camera that punches well above both its weight and its price-tag. It deserves to give the likes of the Sony A7 III, Canon EOS R and Nikon Z6 more than a run for their money (and yours), and is a deserved winner of our Highly Recommended award.
Ratings (out of 5)
Design
4.5
Features
4.5
Ease-of-use
4.5
Image quality
4.5
Value for money
4.5