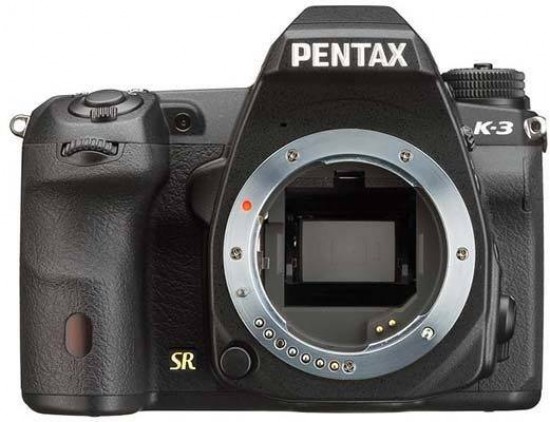 Conclusion
The Pentax K-3 is the most full-featured prosumer DSLR camera on the market, but not only that, it also delivers great performance, weather-resistant build quality, slick handling and excellent image quality too. The K-3 certainly has what it takes to compete with its main rivals, the Canon EOS 70D and Nikon D7100.
The Pentax K-3 builds on the proven handling of the K-5 II camera. The combination of 100% viewfinder coverage with 0.95x magnification and the large 3.2-inch high-res LCD screen make the K-3 a joy to use in terms of image composition, and the fast 8.3fps continuous shooting rate and snappy AF system, even in low light, make it quick to use. The only real negative point in terms of handling is the rather slow contrast AF system which detracts from the Live View mode.
The K-3's image quality is excellent, producing noise-free images all the way from from ISO 100-800. Noise starts to become apparent at ISO 1600, with a little more noise and smearing of fine detail at the higher settings of 3200 and 6400, while the fastest speeds of 12800-51200 are really only suitable for smaller prints. Colour rendition is commendably accurate all the way through the range, while the new on/off anti-aliasing simulator provides all the benefits of a true optical anti-aliasing filter. Pentax have also finally paid real attention to the video mode - the K-3 is easily the best Pentax DSLR in this regard.
We really can't think of anything bad to say about the new Pentax K-3, other than it deserves a better lens than either the 18-55 or 18-135mm kit lenses to realise its true potential. Pentax may not be as big or have the kudos of Nikon and Canon, but in the new K-3, they definitely have a fantastic semi-pro DSLR camera that's worthy of our highest Essential! award.
Ratings (out of 5)
Design
4.5
Features
5
Ease-of-use
4.5
Image quality
5
Value for money
5