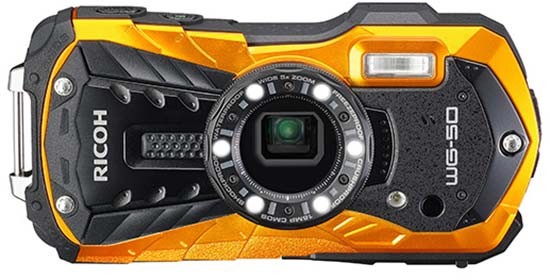 Conclusion
The Ricoh WG-50 is an affordable toughened camera for taking pictures and videos in conditions in which you wouldn't risk damaging your regular CSC or DSLR. Quality can't compare to either of those formats of course – here we're offered 16 effective megapixels from a bog standard 1/2.3-inch CMOS chip. Detail is, however, perfectly acceptable given those limitations, with colours rendered by the JPEG files provided veering between naturalistic and warm. We also get Full HD video too, which is handy.
Whether you consider this particular camera or opt for its just-as-recently-released rivals in the Olympus TG-5, or Nikon W300, will come down to personal preference – whether or not you need 4K shooting and GPS functionality – or are happy just having something that gives you all the basics and is competent enough to capture life's rough and tumble.
Ultimately, you're probably only really going to be considering this camera as a back up or second device to take pictures in scenarios in which you otherwise wouldn't. The Ricoh WG-50 may be nothing revolutionary or groundbreaking in terms of tech or market positioning, but, as something to take into the pool or the sea with the kids this summer, it's pretty much spot on as a viable and affordable example (at a street price circa £250 or less) of its action/travel camera ilk.
Ratings (out of 5)
Design
3.5
Features
3.5
Ease-of-use
4
Image quality
3.5
Value for money
3.5