Samsung S 16-50mm f/2-2.8 ED OIS Review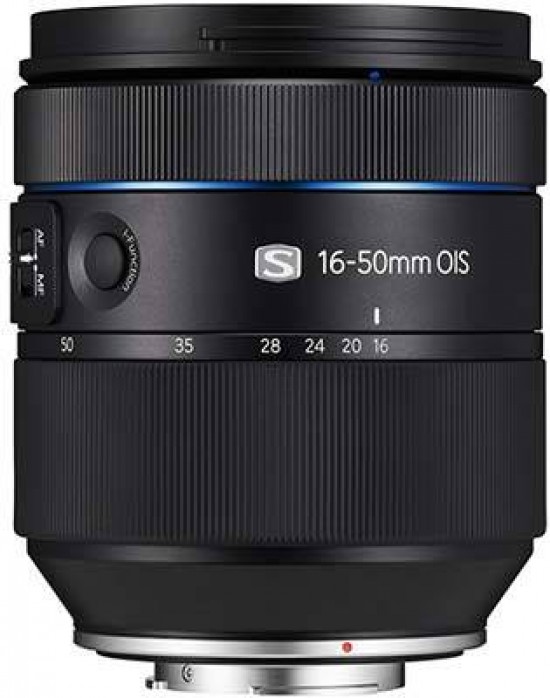 Conclusion
As the first lens in Samsung's premium "S" series, the Samsung S 16-50mm f/2-2.8 ED OIS is certainly a serious statement of intent, offering excellent image quality, great build quality and weather-proofing, and intuitive handling. It is rather large and heavy, though, dwarfing some of the smaller NX camera bodies, and the high price will undoubtedly put off all but the keenest of Samsung enthusiasts.
The Samsung S 16-50mm f/2-2.8 ED OIS managed to meet our expectations in terms of sharpness and general image quality. Centre sharpness in particular is good to very good when shooting wide open at all focal lengths, with the edges being quite decent too, especially stopped down to f/5.6. The lens is also very well corrected for chromatic aberration – you have to look really hard to find any trace of it, even along contrasty edges. Geometric distortions are slightly more prominent, though, especially the barrelling at 16mm. Close-up performance is also nothing to write home about – with a maximum magnification of 0.19x and a close-focus point of 0.3m, the Samsung S 16-50mm f/2-2.8 ED OIS certainly won't double as a macro lens.
The Samsung S 16-50mm f/2-2.8 ED OIS was fast to focus even on the consumer Samsung NX3000 that we tested it with, making it capable of shooting fast-moving subjects. The internal focusing mechanism makes the use of polarisers and graduated neutral density filters easy, as it keeps the filter thread from rotating on focus. The OIS system allows the use of shutter speeds that might otherwise result in blurry photos, while the weather-proofing means that you can keep on shooting even in inclement conditions (just so long as your camera body is weather-proof too). Generally speaking, a few more features – such as a distance scale and a focus limiter – would be more than welcome.
Priced at around £1000 / $1200 in the UK and the US respectively, the Samsung S 16-50mm f/2-2.8 ED OIS is certainly a serious investment, but its useful focal range, great optical performance, fast auto focus speeds and weather-proofing make it a logical upgrade from all of those standard kit lenses, if you can stomach the cost and use one of the larger Samsung camera bodies.
Ratings (out of 5)
Design
3.5
Features
4
Ease-of-use
4
Image quality
4.5
Value for money
3.5