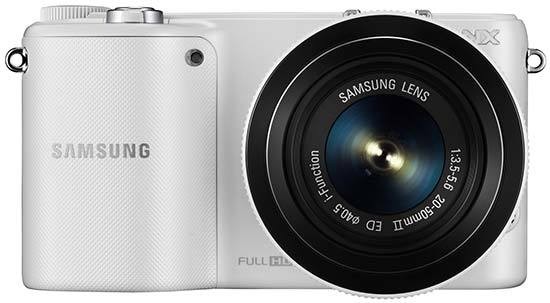 Conclusion
The Samsung NX2000 takes the NX-series in a more smartphone-like direction, with a much greater reliance on its Android-aping touchscreen interface than previous models. It's so reliant on the excellent and very large 3.7 inch screen that we'd almost recommend not considering it if you don't like controlling a camera via a touchscreen. For everyone else the NX2000 is a very capable and intuitive device, with performance and quality that belies its modest price-tag.
The NX2000's 20.3 megapixel sensor delivers excellent still image quality, with a very usable ISO range of 100-6400, plus 1080p HD video at a range of frame rates complete with auto-focusing, full control over the exposure settings, stereo sound and a wealth of other options. The NX2000 offers all the advantages that a camera with a large APS-C DSLR sensor has, namely better performance at higher ISOs and greater depth-of-field than the smaller Micro Four Thirds format, although the trade-off comes in the form of comparably bigger lenses.
Bugbears are few and far between. The NX2000''s kit lens is something of a compromise, as it lacks built-in image stabilisation, only has a plastic mount and is slower to focus than the better (but larger)18-55mm optic. The jury's still out on the i-Function button, too, with opinions divided about whether it's a genuinely useful innovation or just another way to differentiate the NX system from its competitors, especially true given the lack of an eye-level viewfinder. A second control dial and an integral flash would also have been nice-to-have features, and we're not pleased to see the adoption of the Micro SD/SDHC/SDXC format in such a large camera.
Sharing the same core DNA as the other NX models, the new NX2000 offers a much more phone-like interface than either the NX300 or range-topping NX20, with built-in wi-fi and NFC connectivity too, so for some people it will actually offer a more familiar handling experience. The fact that it delivers exactly the same excellent image quality as its more expensive siblings is the icing on the cake, making it easy for us to highly recommend Samsung's so-called entry-level compact system camera once again.
Ratings (out of 5)
Design
4
Features
4.5
Ease-of-use
4
Image quality
4.5
Value for money
4.5