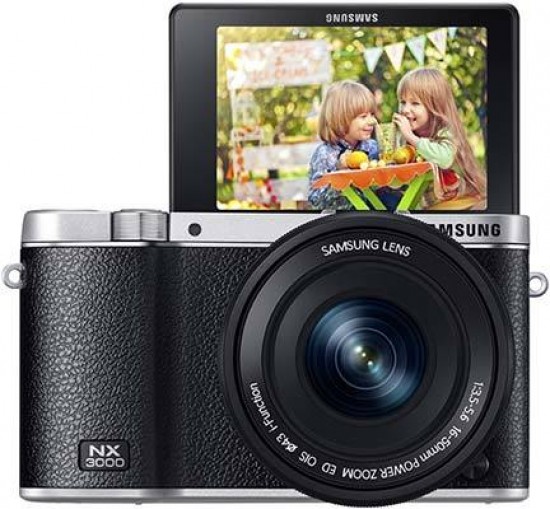 Conclusion
While the new Samsung NX3000 loses some of the more impressive features of the NX2000 model that it replaces, most notably the massive touchscreen display and faster burst shooting mode, it offers more than enough beginner-friendly features at a very competitive price to once again earn our Highly Recommended award.
With its new selfie-friendly flip-up display and clever wink mode, the Samsung NX3000 continues to take the entry-level NX-series in a more smartphone-like direction, although we're disappointed that the touchscreen interface has been dropped for a less intuitive external control system. Still, with its large APS-C sensor and advanced wi-fi functions, the NX3000 is a very capable device, with performance and quality that outperforms its modest price-tag.
The NX3000's 20.3 megapixel sensor delivers excellent still image quality, with a very usable ISO range of 100-6400, plus 1080p HD video at a range of frame rates complete with auto-focusing, full control over the exposure settings, stereo sound and a wealth of other options. The NX3000 offers all the advantages that a camera with a large APS-C DSLR sensor has, namely better performance at higher ISOs and greater depth-of-field than the smaller Micro Four Thirds format, although the trade-off comes in the form of comparably bigger lenses.
The NX3000's news kit lens is a big improvement on the 20-50mm optic that shipped with the NX2000, offering built-in image stabilisation, a metal mount, zoom buttons and near silent operation making it well-suited to video work. The jury's still out on the i-Function button, too, with opinions divided about whether it's a genuinely useful innovation or just another way to differentiate the NX system from its competitors, especially true given the lack of an eye-level viewfinder. A second control dial in addition to the rear navigation wheel and an integral flash would also have been nice-to-have features, and we're not pleased to see the continued adoption of the Micro SD/SDHC/SDXC format in such a large camera.
With a lower price-tag, better lens and selfie-friendly design, for us the Samsung NX3000 is a bigger but better camera than the similarly priced NX Mini, and is also very well-appointed when compared with its main rivals. The inclusion of a touchscreen interface would have been the icing on the cake, but nevertheless the new Samsung NX3000 is a logical and affordable choice if you've outgrown your Galaxy smartphone...
Ratings (out of 5)
Design
4
Features
4
Ease-of-use
4
Image quality
4.5
Value for money
5