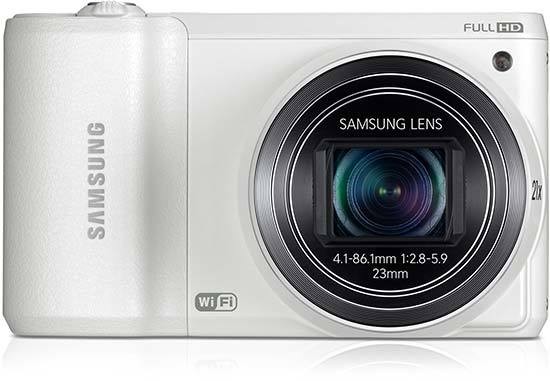 Conclusion
Positioned as a cheaper alternative to the range-topping WB850F, the cheaper WB800F essentially removes the GPS of its big brother and swaps an AMOLED display for a touchscreen LCD. While we missed the GPS functionality, we actually preferred having the touchscreen, as it makes the camera quicker and easier to operate, especially for avid smartphone users. Samsung have wisely kept the physical controls too, so the WB800F should suit a wide range of abilities.
While the Samsung WB800F more than matches its main rivals in terms of features and handling, image quality is not so hot. Although it produces good pictures in bright light, the results at the higher ISO settings aren't as good as some of the WB800F's competition, with noise already starting to become prevalent at ISO 800. This isn't a deal-breaker if you mostly shoot outside in the day, but more varied users should take note.
As usual, though, the price of the Samsung WB800F is very appealing - an official tag of £249.99 / $299.99, before any shopping around, makes this camera, if not an outright bargain, then certainly cheaper than the rest of the travel-zoom crowd, especially considering the features on offer. Only you can decide if that's all worth sacrificing a little image quality for.
Ratings (out of 5)
Design
4
Features
4.5
Ease-of-use
4
Image quality
3.5
Value for money
4.5