Sigma 135mm F1.8 DG HSM Review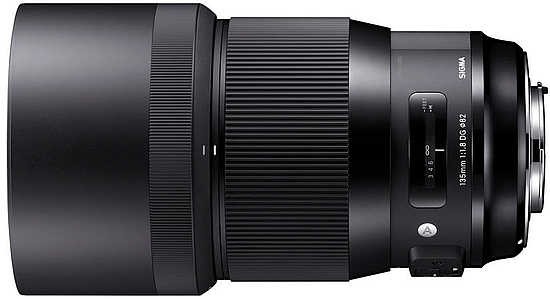 Conclusion
The Sigma 135mm F1.8 DG HSM Art lens is a versatile lens for a wide range of different types of photographers. It would be particularly well suited to portrait photographers, as well as events and wedding photographers. Sports photographers may also find it useful. 
A fantastically wide aperture means you can get some stunning shallow depth of field effects - although you will need to be careful when shooting wide open to make sure your focusing is spot on as it doesn't leave much margin for error. 
With quiet and quick autofocusing, it'd be a good optic to use at events such as a wedding, where you can hopefully be as unobtrusive as possible. On the downside however, the Sigma 135mm F1.8 DG HSM is a large and heavy lens - you're going to be very aware that you're carrying this around with you. It's also not really a lens you're going to be able to use with just one hand - but arguably that makes for more considered photography. 
Another problem is the lack of optical image stabilisation within the lens itself - you may find you have to shoot at higher ISOs because of that on occasion, but with a wide aperture available, you might get away with it. 
The build quality of the Sigma 135mm F1.8 DG HSM lens is fantastic. It's heavy, but it's also very well crafted, with a great focusing ring which allows for smooth and accurate focusing. 
Sharpness is fantastic from this lens, while it also produces some attractive bokeh. Sigma's "Art" range has proven to be both high performing and popular in the past, and the 135mm is no different. 
As it stands, the Sigma 135mm F1.8 DG HSM Art lens costs more than Canon's 135mm f/2.0 L Lens, as well as Nikon's 135mm f/2.0 D lens - but it's worth remembering that the Sigma has a wider aperture (it's the only one you can buy at this focal length and aperture combination for Nikon and Canon), and is newer to the market. If you're looking for a medium telephoto length lens for use for portraits, studio work or events, the Sigma 135mm F1.8 DG HSM is an excellent choice.
Ratings (out of 5)
Design
4.5
Features
5
Ease-of-use
5
Image quality
5
Value for money
4