Sigma 14mm f/1.8 DG HSM Art Review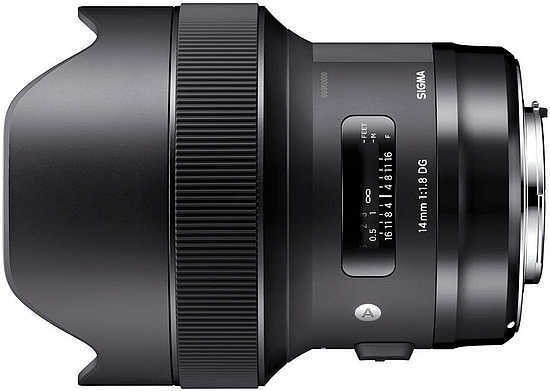 Conclusion
Goodness the Sigma 14mm f/1.8 DG HSM Art lens is good. Really, really good, thanks in no small part to its unrivalled f/1.8 aperture. 
It's ruddy heavy, but the extra bulk comes with the payoff of increased light intake which in turn creates vibrant and sharp images. That extra 1 1/3EV light intake (compared to f/2.8 lenses) pays dividends in numerous ways. 
We've never really been able to take pictures during the night at ISO 200 before - that's what 14mm at f/1.8 can do for you. The astro images we are getting are bright and crisp. (Of course, the camera helps too.) 
Another benefit to the wider aperture is that users get to the optimum aperture earlier. At f/4, there is virtually no vignetting, astigmatism or chromatic aberration. It's f/4 were many other lenses begin, with all these distortions present.
As far as Sigma Art lenses go, the 14mm f/1.8 is not cheap. Like we said it's the most expensive in the range and will set you back a cool £1,679. That's a price close to matching the Canon EF 14mm f/2.8 L II USM.
If autofocus really is of no interest, then the Samyang 14mm f/2.4 AE XP could be worth checking out. It's almost half the price, weighs less and is smaller too. You'll lose 2/3EV of light.
Analysing the Sigma 14mm f/1.8 DG HSM Art lens in its own right, we say its image quality is fantastic. 
Detail is sharp, with only a minor fall off and stretching in the very corners. Some lens distortions are there - we can see CA from time to time while vignetting is pronounced at f/1.8 and f/2. Yet, for a lens of this type, most distortions are controlled really well and can be corrected post-capture with relative ease. 
Currently, there are no easy options to attach lens filters, save for the paid service to install the FHR-11 filter holder in the Canon-fit version. In one sense this is not truly a lens for landscape photographers, especially those with a penchant for long exposures. 
All being said, the f/1.8 maximum aperture is the standout feature. It brings unparalleled light intake that enables the camera to record images that are crisp and vibrant, even under moonlit skies. 
If the price and weight doesn't put you off, you will not regret acquiring a Sigma 14mm f/1.8 DG HSM Art lens.
Ratings (out of 5)
Design
4
Features
5
Ease-of-use
4
Image quality
4.5
Value for money
4