Sigma 50-100mm F/1.8 DC HSM Art Review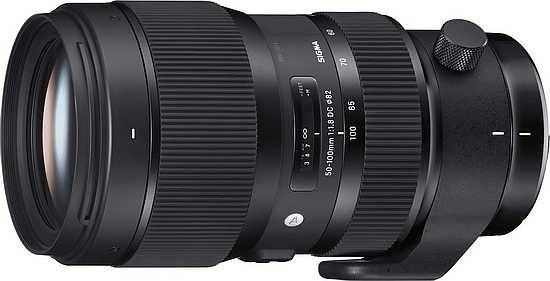 Conclusion
The Sigma 50-100mm F/1.8 DC HSM Art is an interesting proposition. It's almost like three or four prime lenses in one (50mm, 60mm 85mm and 100mm), but with the added bonus of offering a wide f/1.8 aperture - something which you won't find in 100mm prime lenses.
While it's a very large and unwieldy lens, if it saves you from carrying (and having the hassle of changing) three of four prime lenses, there's an arguable case for it. As you'll be using it on an APS-C sensor, it's not quite wide enough to be a good walk around lens as you'll no doubt find times when you want to go wider.
That said, you could have this and a wider prime lens and you'll have most mid-range focal lengths covered. Sharpness is good throughout the focal range and across apertures, and although you can see light fall-off at very wide apertures, it's impressive at f/2.8 and narrower. Out of focus areas are rendered beautifully, while focusing is quick and accurate - and if you're using manual focus very easy and swift too.
Overall the Sigma 50-100mm F/1.8 DC HSM Art is a great lens for anybody who wants those prime lengths in a convenient all-in-one package. You certainly won't be discreet when using this lens, but your favoured focal lengths are in the mid-range, then it could be a good alternative to packing your kit bag full of different lenses.
It's not a cheap lens by any stretch of the imagination - however again if you consider the potential outlay of three or four prime lenses, the Sigma 50-100mm F/1.8 DC HSM Art begins to look better value for money.
Ratings (out of 5)
Design
4.5
Features
4.5
Ease-of-use
4.5
Image quality
4.5
Value for money
4