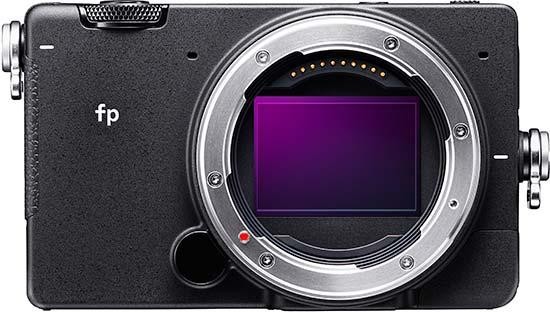 Conclusion
It may hold the title of World's smallest full-frame mirrorless camera, but straight out of the box, the Sigma fp feels incomplete - there's no viewfinder, no handgrip, no flash support, and it feels unbalanced when using any moderately sized lens.
Instead, Sigma are actively encouraging you to rig the camera for your own personal use, be that simply adding a viewfinder and handgrip for stills, or incorporating it into a much more elaborate rig for film-making.
Consequently, the fp ends up being bigger than the hype might suggest, and more expensive too, but it shines by virtue of offering so much adaptability, something that other cameras don't offer so readily.
Sigma have gone to great lengths to both release dedicated accessories for the fp and encourage third-parties to do so too, realising that they don't have all the answers, and subsequently the fp camera will find a place in a lot of varied shooting situations.
Having said that, we feel that it's better suited to life as a video camera, and less well suited to stills photography. Not that its stills output isn't excellent, but rather that the format of the camera, its reliance on an electronic shutter, and just the sheer breadth and depth of video options make it more appealing as a b-camera for video.
There are also some common issues that the Sigma fp suffers from, however, whatever format you shoot in, most notably the slow and often inaccurate auto-focusing, pretty terrible battery life, and limited touchscreen functionality.
Overall, though, the fp is a a rather nice camera, and a giant leap forwards for Sigma, who have previously released a range of niche, Foveon-sensor cameras that have made very little impact on the market.
The likable Sigma fp certainly deserves to do a whole lot better, and certainly has the potential to do so, especially if shooting video is your main priority.
Ratings (out of 5)
Design
4.5
Features
4
Ease-of-use
4.5
Image quality
4.5
Value for money
4.5