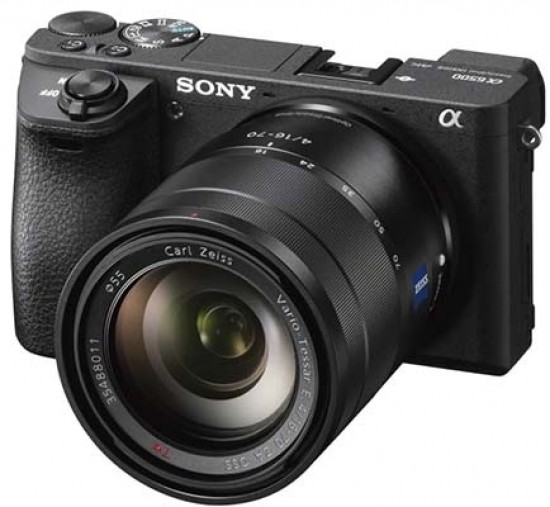 Conclusion
The new Sony Alpha A6400 is a camera with something of a split personality. On one hand it has the best AF system that Sony offers on any of their cameras, including the much more expensive full-frame models, but on the other it inherits the now dated design of the original A6000 model with its awkward control layout.
On one hand it has a new 180-degree LCD screen that's perfect for vlogging, but on the other there's no built-in image stabilisation system, resulting in jerky footage if you dare to move with the camera, and fitting any accessory to the camera's hotshoe blocks the screen.
So while we love some of the new features that Sony have implemented on the A6400, we can't help but wonder why they didn't go the whole hog and design a new, more intuitive camera to house them in.
Which is a real shame, as the continuous AF system on the A6400 is simply the best that we've ever used, on any camera, regardless of whether you're a professional user shooting sports or a more casual user trying to get better pictures of your erratically moving kids. Simply focus on the subject, hold down the shutter button and voila, the A6400 will lock on and track them wherever they go.
This applies to eyes, faces, bodies, and any other subject that the powerful AI system can detect, and it proves useful for recomposing on still subject too. In short, Sony's new real-time tracking feature is a real game-changer and one that leaves its main rivals in the dust.
From a vlogging perspective, too the A6400 promises to be a great option, with its flippable screen, 4K/30 p quality and no limit on the actual recording length. Oh, and that fantastic AF system, which works for both stills and video (albeit without eye AF for video).
Unfortunately the lack of IBIS severely curtails how much you can move whilst recording, the screen is blocked if you fit an external mic in the hotshoe, there's no built-in headphone socket, and the USB port isn't the latest USB-C standard. Ultimately, the A6400 is outgunned by its main rival, the Fujifilm X-T30, in the video department - who would have thought that would happen just a few years ago?
Finally, the design of the A6000-series is frankly now starting to show its age. With an over-reliance on its menu system, no front control dial, and a so-so EVF and LCD screen, we really wish Sony had taken the time to improve on this camera's rather dated ergonomics.
Ultimately, the new Sony Alpha A6400 is a frustrating camera - outstanding in some aspects, most notably the AF system, good in others, but mediocre in some key areas by today's high standards. Overall, it's still a good bet, especially if you shoot a lot of moving subjects, but it also could potentially have been so much better...
Ratings (out of 5)
Design
4
Features
4.5
Ease-of-use
4
Image quality
4.5
Value for money
4