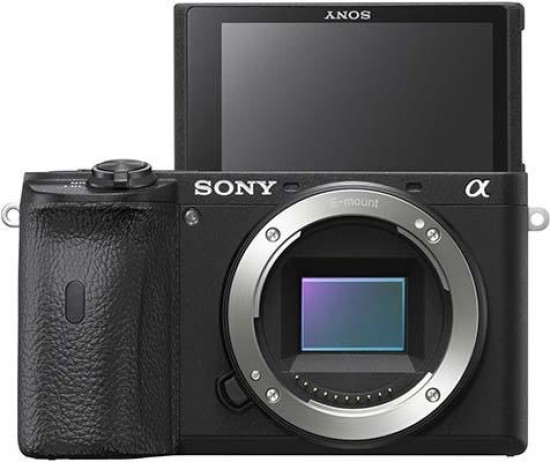 Conclusion
The new flagship A6600 begs, borrows and steals features from further down Sony's extensive range of APS-C models and also further up from the A7 full-frame cameras, but it doesn't quite get the balance right between old and new.
Whilst the new Mic and headphone ports, built-in image stabilisation, eye-detection in movies, unlimited video recording and the excellent battery life are all great additions, there are simply too many areas which Sony has inexplicably skimped on improving to more enthusiastically recommend the A6600, both compared to its main rivals and to Sony's other A6xxx-series cameras.
These include the lack of support for dual UHS-II memory cards, or indeed any UHS-II cards at all, no dedicated AF joystick, no front control dial, a rather middle-of the road electronic viewfinder, a still incredibly limited touchscreen interface, no USB-C port, no pop-up flash, and more unsurprisingly for Sony, no 10-bit 4K video or 4K above 30p, not to mention the now rather dated camera design.
Compared to its main rival, the very popular Fujifilm X-T3, the A6600 offers the advantages of much longer battery life, unlimited recording, in-body stabilisation, a more confident auto-focusing system and a flip-up LCD screen, but otherwise suffers in comparison, with the X-T3 offering 4K/60p in 10bit recording, twin UHS-II slots, a better viewfinder, more versatile screen, more intuitive control system and design, and a wider range of native lenses.
Looking further down Sony's own APS-C range, the A6400 offers the same image/video quality and virtually all of the same features as the A6600 at a notably lower price-point, with the main exceptions of the A6600's IBIS system, longer battery life and headphone jack.
Even the bottom-of-the-range A6100 is well worth considering, given that it offers the same image and video quality, similar burst shooting and autofocus system, and the same LCD screen as the A6600.
All of which leaves the new Sony Alpha A6600 in a rather odd position, priced as a flagship camera but lacking enough improvements or differences to either the other, cheaper Sony models or to its main rivals to quite justify its range-topping billing.
Ratings (out of 5)
Design
4
Features
4
Ease-of-use
4
Image quality
4.5
Value for money
3.5