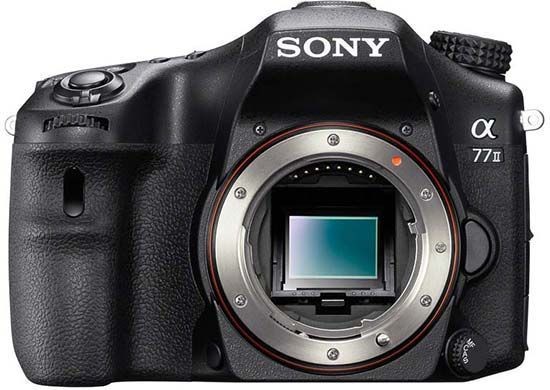 Conclusion
It may look almost identical to the three-year-old A77, but the latest Mark II version has a lot of new tricks up its sleeve that take Sony's prosumer interchangeable lens camera in a more action oriented direction that will particularly appeal to sports and wildlife photographers. Offering class-leading auto-focusing and burst shooting, along with enhanced handling, a better viewfinder and LCD screen, wireless connectivity and speedier all-round performance, the new A77 II proves that Sony are still very much focused on their Translucent Mirror camera range.
The Sony A77 II represents another significant leap forward for Sony's DSLR range, with a feature-set, handling and performance that continues to beat its main rivals. The greatly enhanced auto-focusing system makes capturing fast moving subjects easier than ever before and offers a lot of advanced control, while the OLED viewfinder is still one of the best EVFs that we've had the pleasure of using. The inclusion of full 1080p movies, built-in wi-fi and NFC connectivity (though sadly no longer GPS), 12fps burst shooting with a much bigger buffer, dual control dials, top-panel LCD and the excellent 3-way rear screen along with a cheaper official launch price than the original A77 all help to make the A77 II one of our favourite interchangeable lens cameras.
Image quality also continues to be excellent, with the new Bionz X processor producing results from the 24.3 APS-C sensor that rival the DSLR competition. Noise doesn't rear its ugly head until ISO 3200 for JPEGs and even the faster settings prove eminently usable, although the A77 II does apply some pretty aggressive noise reduction to keep the files clean as shown by the much noisier RAW images.
Sony may have been lavishing most of their time an attention on their E-Mount and full-frame mirrorless cameras of late, but the new Sony A77 II is a lot more than just a slight upgrade of the original model, offering more than enough new features, improved performance and continued excellent image quality to be awarded our coveted Essential! rating.
Ratings (out of 5)
Design
5
Features
5
Ease-of-use
4.5
Image quality
4.5
Value for money
5