Sony Cyber-shot DSC-RX10 II Review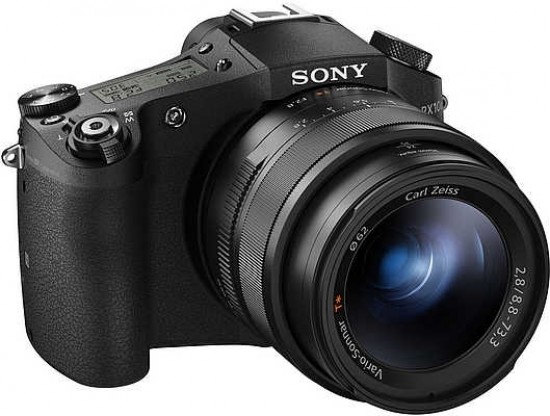 Conclusion
The Sony Cyber-shot DSC-RX10 II could be considered the most complete all-in-one camera on the market. Where most bridge cameras offer little more than an oversized lens, the RX10 II blends a useful zoom range with a wide aperture, a larger than average sensor, tough weather-resistant construction and a wide selection of advanced features.
Its 1-inch sensor may still be smaller those used in DSLRs and most CSCs, but it gives much-improved image quality over the 1/2.3-inch sensors in typical bridge cameras. Detail capture, colour reproduction and dynamic range are all excellent, and the latter can be improved even more with the impressive HDR feature. Noise levels at high ISO sensitivities aren't quite as impressive, as at ISO 6400 and above, there is a slight trade-off between detail and noise, depending on the degree of noise reduction processing applied by the camera.
The Sony Cyber-shot DSC-RX10 II excels optically thanks to its f/2.8 constant aperture, which is a feature traditionally only associated with pro DSLR zoom optics. This does mean you'll have to make do with just 8.3x zoom, but a 200mm-equivalent focal length is enough for most situations.
Should you upgrade from the original RX10? Probably not, unless you're desperate to record 4K video or shoot super slow motion image sequences and have a suitable SDXC card to satisfy the camera's needlessly fussy memory card requirements. The remaining new features are fairly incremental, as whilst the faster 16fps burst shooting speed is very impressive, the 10fps rating of the original RX10 was hardly sluggish. The EVF upgrade is another welcome but not earth-shattering upgrade, and though the new 1/32000 maximum shutter speed sounds impressive on paper, it's of little real-world use. The same also goes for the new Exmor RS sensor, which is technically amazing, but doesn't produce significantly better image quality than the original RX10's sensor.
But whilst the Sony Cyber-shot DSC-RX10 II offers a superb blend of performance, features and build quality, all this doesn't come cheap. At £1200/$1300, it's currently twice the UK price of the original RX10, and 30% more in the States. The RX10 II also looks overpriced when compared to the Panasonic Lumix FZ1000, which also boasts a 1-inch sensor, 4K video recording, the same EVF resolution and a fully articulating LCD. What's more, the FZ1000's lens has almost double the optical zoom range of the RX10 II, and though it can't offer a constant f/2.8 aperture, its f/2.8-f/4 aperture is still impressively large.
Ultimately, the Sony Cyber-shot DSC-RX10 II is a great camera that'll satisfy photographers of all abilities. It's also a worthy successor to the original model and offers a much more accomplished shooting experience than typical small-sensor bridge cameras. Our only major gripe is the price hike over the original RX10, which is both significant and tough to justify next to the Panasonic FZ1000, its Leica V-Lux (Typ 114) sister camera, and the Canon PowerShot G3 X, which all pack a 1-inch sensor and more optical zoom for much less money.
Ratings (out of 5)
Design
4.5
Features
5
Ease-of-use
4
Image quality
4
Value for money
3.5