Sony E PZ 16-50mm F3.5-5.6 OSS Review

Introduction
The Sony E 16-50mm f3.5-5.6 OSS is the smallest zoom lens available for Sony NEX system cameras. By employing a collapsible-barrel design and a power zoom mechanism, the designers have been able to considerably reduce the size of the lens compared to more traditional designs, while still offering a very useful 24-75mm equivalent focal range. With an optical formula comprising 9 lens elements in 8 groups – including 4 aspherical and one extra-low-distortion element –, an Optical Stabilisation System plus a seven-bladed iris diaphragm; the Sony E 16-50mm f3.5-5.6 OSS lens weighs in at only 116 grams and measures a mere 29.9mm x 64.7mm when retracted. Currently offered in a bundle with the brand new Sony NEX-6 camera (read review), the lens will shortly be available as a separate product at an expected price of £310 / $350.
Ease of Use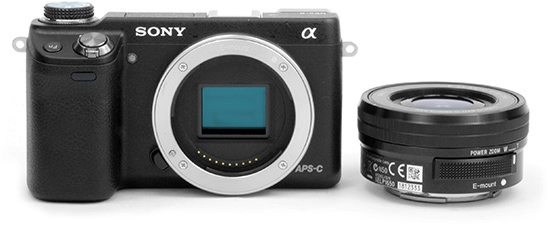 The Sony E 16-50mm f/3.5-5.6 OSS lens alongside a Sony NEX-6 camera body
Ever since the Sony NEX system was launched in 2010, it has been widely criticised for the lack of truly small zooms to go with the – otherwise remarkably compact – E-mount camera bodies. This was probably among the main reasons why Sony decided to develop a new, collapsible-barrel lens with a power zoom mechanism. The result of this project is the Sony E 16-50mm f3.5-5.6 PZ OSS, which is the first E-mount zoom that allows essentially any NEX system camera – including the not-so-slim NEX-6 and NEX-7 – to be carried in a coat or jacket pocket.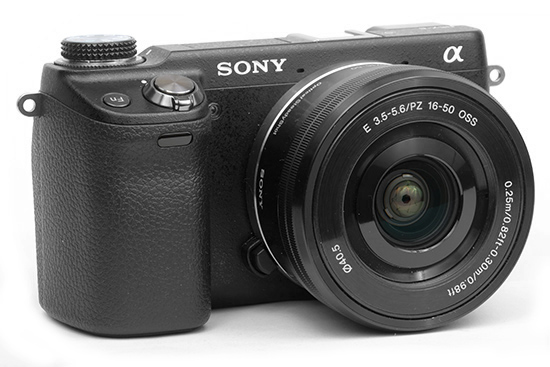 In its retracted position, the Sony E 16-50mm lens is less than 3cm deep, making any Sony NEX system camera eminently portable. Small size and low weight notwithstanding, build quality is very decent for a (relatively) low-cost kit zoom.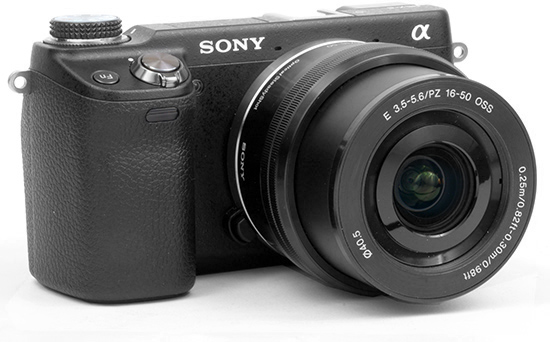 With the camera powered on, the lens extends in about two seconds. This may not sound like a lot of time but such a delay might cause you to miss a fleeting moment – bear this in mind if you plan on using the lens for documentary or street photography. It's also worth pointing out that the Sony NEX-6 camera tends to retract the lens if you spend too much time in Playback mode, and will not remember the focal length – so upon returning to Record mode you will have to wait for the lens to extend, and put up with it defaulting to the 16mm position even if you'd had it set to a different focal length before it retracted. (We have not tested the lens on other NEX system bodies but we suspect you should expect the same behaviour regardless of camera model.)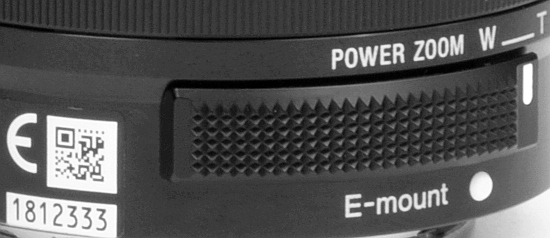 The Sony E 16-50mm OSS lens has a power zoom control on the left side of the barrel (when viewed from the rear). This allows for a very smooth and even zoom action, perfect for video. In front of this control, one finds a more traditional focus ring, which can also be used for zooming when the camera is in auto focus mode.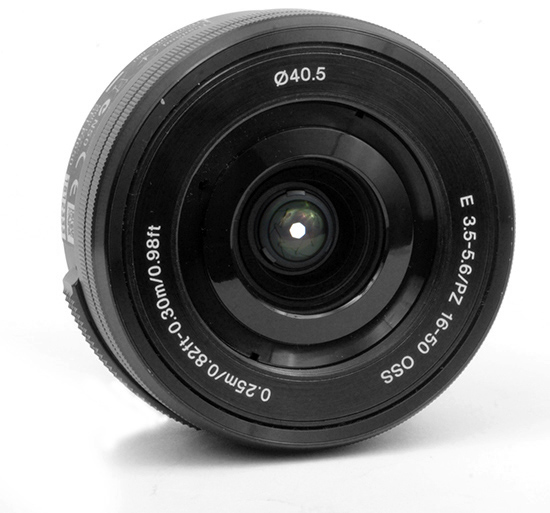 The lens takes tiny and decidedly non-standard 40.5mm filters. The filter thread does not rotate on focus, making the use of polarisers and graduated neutral density filters that much easier.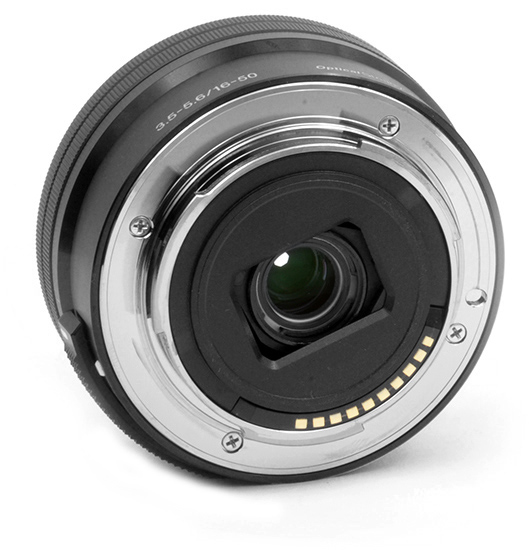 Rear of lens, isometric view
While the Sony 16-50mm PZ has a plastic barrel, the lens mount is, thankfully, made of metal. Note that Sony does not claim any degree of weather sealing for this lens.
Focal Range
At the 16mm end, the Sony E 16-50mm f/3.5-5.6 OSS power zoom lens offers an angle of view of 83 degrees, which is comparable to that of a 24mm lens on a 35mm film camera.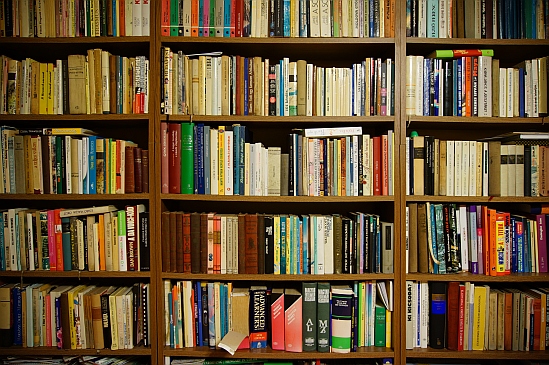 Field of view at 16mm
At the 50mm setting, the angle of view tightens to 32°, which is equivalent to a 75mm lens on a full-frame body.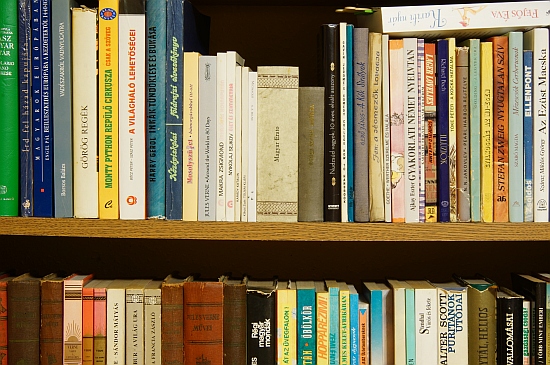 Field of view at 50mm
Focusing
The Sony E PZ 16-50mm F3.5-5.6 OSS lens has quite a wide focus ring. There are no hard stops at both ends of the range, making it a little more difficult to set focus at infinity. Polariser users should be pleased that the 49mm filter thread doesn't rotate on focus.
When it comes to auto-focusing, the Sony E PZ 16-50mm F3.5-5.6 OSS zoom is a quick performer, taking about 0.2 seconds to lock onto the subject when mounted on the Sony NEX-5N that we tested it with.
We didn't experience much "hunting", either in good or bad light, with the lens accurately focusing almost all of the time, and it's also a quiet performer thanks to its in-lens motor, ideal for HD movie shooting.
Chromatic Aberrations
Chromatic aberrations, typically seen as purple or blue fringes along contrasty edges, are a bit of a problem with this lens, though not more so than with most other kit zooms.
Distortion
The raw files reveal a huge amount of barrel distortion at the wide end, as demonstrated by the example below, converted with RawTherapee: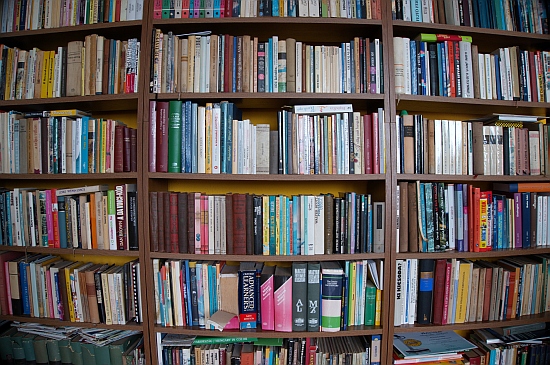 The Sony NEX-6's Bionz processor does an excellent job of getting rid of this distortion, so if you only shoot JPEGs, you will not even notice it's there: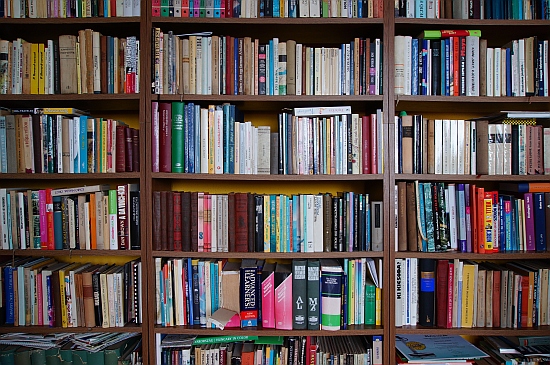 Light Fall-off
The Sony 16-50mm OSS lens exhibits an unusually high degree of corner shading at maximum aperture, as demonstrated in the shot below. To be fair though, this is not so evident in our real-life samples – but it's undeniably there.
Light fall-off
Flare
In the absence of a lens hood, the Sony 16-50mm OSS power zoom is not particularly well protected against flare – and it shows. In the image above, the sun is not in the frame – yet you can see an unhealthy dose of veiling flare as well as a fair amount of streaking.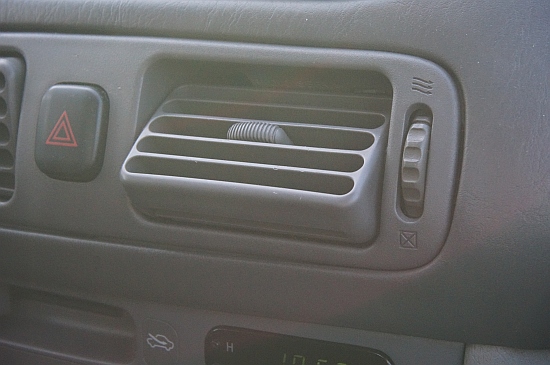 Macro
The Sony E 16-50mm PZ OSS is not a macro lens. Sony quotes a maximum reproduction ratio of 1:4.7, which means you can fill the frame with a subject that measures 110.5x73.3mm. In our experience, the actual magnification of the lens is considerably higher at about 1:3.8, allowing you to capture a subject that's less than 90mm wide. The minimum focus distance is 25cm. The following image demonstrates how close you can get to the subject; in this case, a weather- beaten Compact Flash card.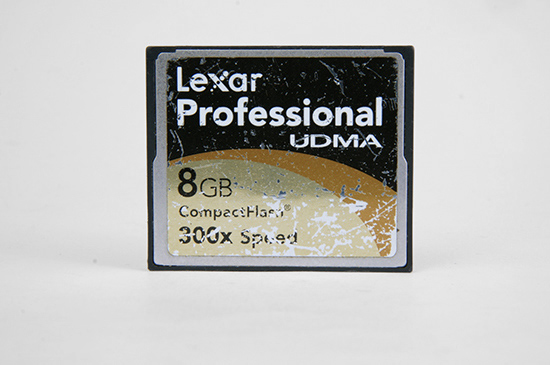 Close-up performance
Bokeh
Bokeh is a word used for the out-of-focus areas of a photograph, and is usually described in qualitative terms, such as smooth / creamy / harsh etc. In our opinion, the Sony 16-50mm PZ lens has a very pleasing bokeh for a zoom lens – but realising that bokeh evaluation is subjective, we have provided a number of crops for your perusal.
Sharpness
In order to show you how sharp this lens is, we are providing 100% crops on the following pages.