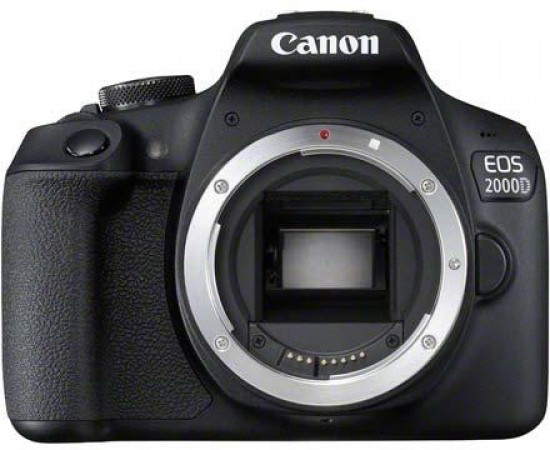 Conclusion
The Canon EOS 2000D represents one of the most minor upgrades to an existing camera that we've ever reviewed, being almost completely identical in both form and function to the 1300D model that it replaces, with the exception of the new 24 megapixel image sensor. Otherwise, there's absolutely no reason to upgrade from or to rule out the 2-year-old EOS 1300D, which itself was very similar to the EOS 1200D from way back in 2014.
Compared to the Nikon D3400, the "new" EOS 2000D now lags even further behind its main competitor, with the similarly-priced D3400 out-gunning it in most aspects. The 2000D's new sensor bridges the megapixel gap, with both cameras now offering the same resolution, and it still offers a simpler and more logical control layout, but the D3400 has the edge in shooting speed, autofocusing, battery life and video frame rate. Canon really needed to up its game with the new 2000D, but has instead rested on its laurels, with the Nikon D3400 clearly being the better-specced and better-performing of the two cameras.
Ultimately, the Canon EOS 2000D feels like a box-ticking exercise that fails to tick enough of the right boxes, seemingly being released mainly to replace an aging model and give retailers something new to promote. The Nikon D3400 is our entry-level DSLR camera of choice, or failing that a discounted EOS 1300D if you can still find one, as the new Canon EOS 2000D offers virtually no new features or performance to justify its release.
Ratings (out of 5)
Design
4
Features
3.5
Ease-of-use
4.5
Image quality
3.5
Value for money
3.5