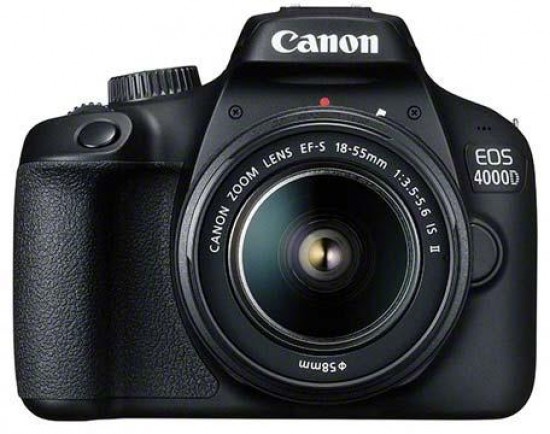 Conclusion
The EOS 4000D is Canon's cheapest ever DSLR and is clearly aimed at students on a budget and photography beginners interested in buying their first interchangeable lens camera without having to break the bank.
Compared to the EOS 2000D that was announced at the same time as the 4000D, and to the older EOS 1300D, as you'd expect this cheaper model has made a few concessions to hit the lower price point, most notably the very poor quality LCD screen and non-stabilised kit lens. Some of the other key differences, such as the lighter plastic body, non-printed buttons, plastic lens mount and the manually activated flash are much easier to live with, as is the 18 megapixel rather than 24 megapixel sensor.
At the bottom end of the market, street price is of paramount importance, which despite all our advice about the LCD quality etc. will be the number one reason for people choosing between the 4000D, 2000D and 1300D. You should also consider a rival brand like the Nikon D3400 too, which continues to be our entry-level DSLR camera of choice, although it is quite a bit more expensive than the EOS 4000D. The older yet better-specced 1300D model is also a great option if you can find one at a similar price to the 4000D.
In summary, the whole point of the new Canon EOS 4000D is to make DSLR photography available to a wider audience thanks to its out-right affordability, and in that regard it largely succeeds. If you're looking for your first interchangeable lens camera but thought that a DSLR was out of reach, the Canon EOS 4000D may make you think again...
Ratings (out of 5)
Design
4
Features
3
Ease-of-use
4
Image quality
3.5
Value for money
4