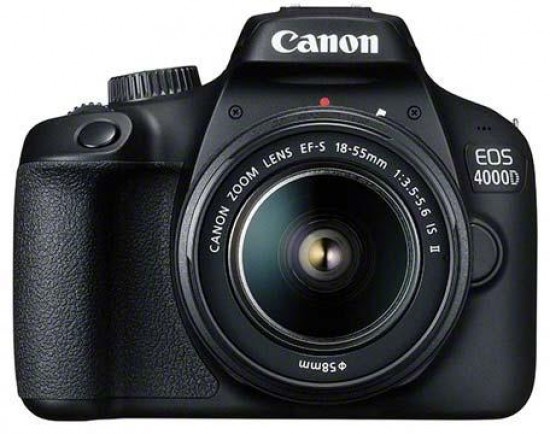 First Impressions
Last week we spent some time shooting with the new Canon EOS 2000D and 4000D DSLRs in London, UK, at an official Canon press event. Check out our first impressions of using the Canon 2000D and 4000D cameras now...
Canon EOS 2000D and 4000D - Ease of Use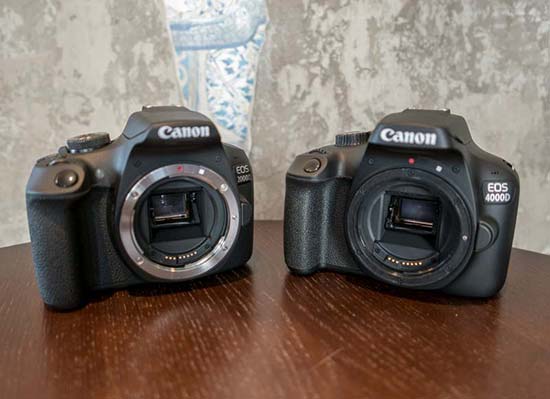 The EOS 2000D and 4000D are very similar, very cheap DSLR cameras aimed at new photographers. There are a few key differences that differentiate them - 24 versus 18 megapixels, metal lens mount versus plastic, NFC connectivity versus just Wi-fi, automatic pop-up flash versus manual, and a 7.5cm LCD versus 6.8cm - but otherwise there's very little difference between them. They both use the venerable Digic 4 processor, which first made its debut back in 2014, and the 4000D has a sensor that purportedly dates back to 2009...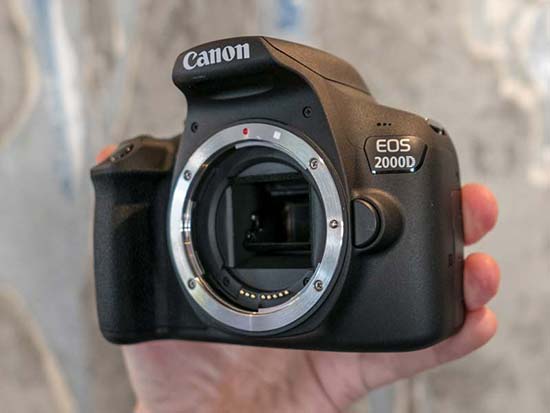 The Canon 2000D and 4000D are very much built to a sub-£400 price point. With fixed LCD screens, small optical viewfinders, and plastic bodies, they're hardly at the cutting edge of design. What they might lack in looks, though, they make up for in familiarity, as they inherit key EOS traits such as the logical menu system, a control layout that provides more direct control over the camera's key settings than the more expensive EOS M50 mirrorless camera that was also launched today, a proper flash hotshoe and a built-in pop-up flash, shooting mode dial and control dial on the top, and of course full support for Canon's vast range of EF lenses (although we'd hesitate to use the longer, heavier optics on the plastic-mounted 4000D).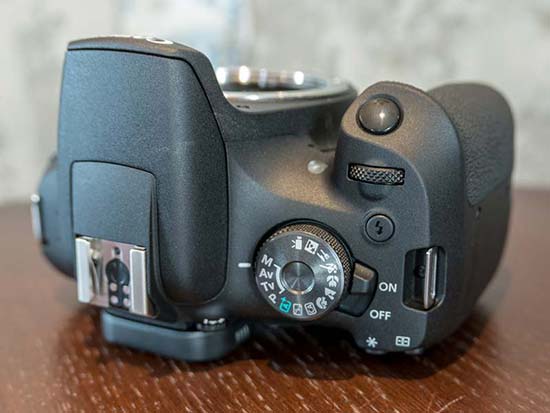 Although we kind of hate the idea of a plastic lens mount, out of the two cameras we'd probably pick the EOS 4000D and save a few pounds/dollars to spend on a nice camera bag or towards a second lens. Its target users will almost exclusively share their photos on social media, so 18 versus 24 megapixels is something of a wash, and the durability of the lens mount is much less of an issue if you're not actually changing lenses that often. The bigger screen is nice on the Canon 2000D, as is NFC, but you have to question if they're worth the extra spend.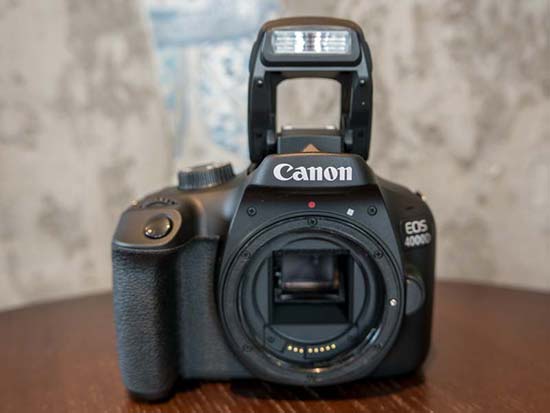 It's very interesting that Canon have decided to further extend the bottom of the DSLR market by recycling once cutting-edge sensors and technologies - the EOS 4000D especially essentially replaces the higher-end compacts of the past. Whether or not smartphone users will naturally gravitate towards a camera like the 2000D/4000D is another matter, as they're still bigger than most entry-level mirrorless cameras - then again, the Nikon D3300 does sell very well.
Check out our galleries of Canon EOS 2000D hands-on photos and Canon EOS 4000D hands-on photos
Canon EOS 2000D and 4000D - Image Quality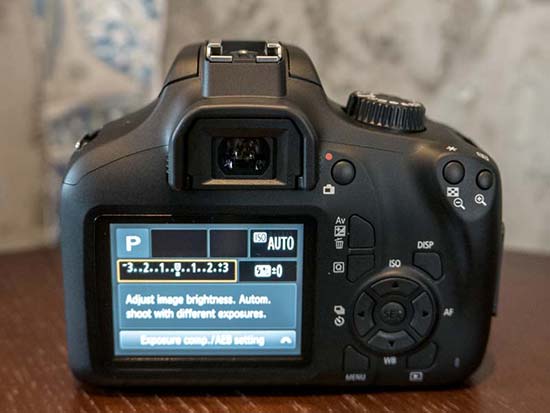 For both stills photography and video, the Canon EOS 2000D and 4000D are hardly going to set the world on fire with their older sensors and processors, but they will provide a noticeable step-up in image quality for most people who buy one.
We've already shot a gallery of low-light indoor photos with the EOS 2000D and 4000D, and we'll be bringing even more full-size OoC JPEGs and Raw files when we get our hands on final review samples.
Take a look at some sample JPEG and Raw images and movies taken with a Beta version of the Canon EOS 2000D camera and the Canon EOS 4000D camera.
Canon EOS 2000D and 4000D - Early Verdict
For someone who's been reviewing cameras for the last 15 years, I found it pretty hard to get too excited about cameras that marry such old technologies with quite basic bodies, but on the other hand the 2000D and particularly the 4000D do at least make the bottom end of the DSLR market even more affordable than ever before, especially as the built-in wi-fi/NFC out-performs the Nikon D3300 (which relies on an otpional WU-1a Wireless Mobile Adapter for connectivity), important for the target audience.
So what do you think of the new Canon EOS 2000D and 4000D? Leave a comment below...