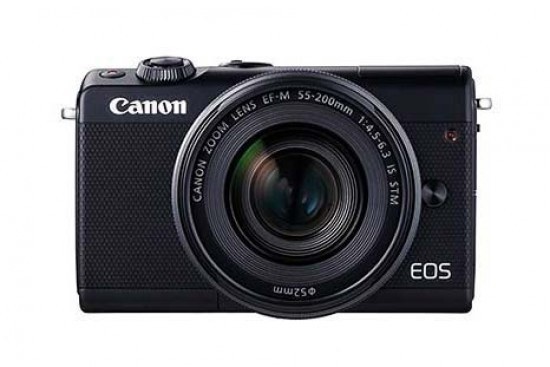 Image Quality
All of the sample images in this review were taken using the 24 megapixel Fine JPEG setting, which gives an average image size of around 8Mb.
The EOS M100 features the same 24.2-million pixel APS-C sensor as found in some other EOS-M cameras and some of Canon's DSLRs, like the EOS 77D. We have commented extensively on the image quality in these cameras, for example in our EOS M6 review. 
All the images you see in this review are taken using the 24MP Fine JPEG setting, which gives an average image size of around 8Mb. With the EOS M100, it is possible to achieve the same image quality as these other Canon cameras, over the full ISO 100-25,600 range.
We have used the EOS M100 in a wide variety of scenarios and in general we have been very pleased with the image quality with those two EF-M lenses and two EF lenses. It is possible to get sharp detail even with the 15-45mm kit lens, but even more so with the 22mm f/2 pancake lens and Canon EF lenses. 
All images taken in good light at ISO 100 to ISO 800 are sharp and vibrant. From ISO 1600 and up there is a gradual loss in crispness and saturation. We'd say images at ISO 12,800 and ISO 25,600 are less useable.
We have looked in greater detail at JPEGs, given most users will not know too much about raw. Pictures in bright light are where these Canon EOS M cameras shine, though this camera is no slouch in low contrast light either.
JPEG processing in images at ISO 1600 and higher smoothes over detail because of corrections to counter noise. The overall performance for noise and resolution is solid without being class-leading. 
We suspect that most users of the Canon EOS M100 will set the camera to Scene Intelligent Auto and let the camera do its thing. On that basis we took a lot of our pictures with the camera in this mode.
There is 'Real-time metering from the image sensor', with 384-zone evaluative metering, partial metering from centre, centre weighted average and spot metering modes. 
The camera seems to switch between exposure modes, depending on the extent of touch focus. Without touch or subject tracking, that 384-zone evaluative metering is active. On the whole, the brightness of images is accurate, if a little bright in certain situations where there is a wide range of tones between light and dark areas. 
Where there is input to exposure setting in Record Mode or Creative Assist, we at times used the exposure compensation/ Brightness slider to make the image a little darker. 
It's likely that other metering modes are linked to the 49-point autofocus system. For example, pick a single focus point in the image by touching the screen in single point AF and you get spot metering for the right brightness in the image of the subject in focus - like detail illuminated in a shaft of light. 
Spot metering works most of the time, but some times the chosen AF-point/ zone is too big to hone in on a detail and the highlight detail will be too bright. If a face is detected in the scene, the camera will automatically create an image with the right brightness for the face. 
Again, in Scene Intelligent Auto there is no way to select the white balance setting, it is automatic. Thankfully, in good light and bad, under different ambient light temperatures, the EOS M100 is able to deliver excellent JPEG images straight out of the camera. That's one of the highest praises we can give this camera, one that is designed to be as easy to use as possible. 
JPEG colour is faithful and accurate. For those with a critical eye, the PASM record modes give manual control over white balance. Also, when the camera is in a mode that allows for manual adjustment of the Picture Style (movie), we sway towards a more neutral setting than a vivid one. 
All in all we suspect that those new to an interchangeable lens camera like this will see no issue with the camera's automatic functioning and the resulting images. Knowledgable photographers will at times find the leaning to going automatic a tad frustrating. 
Of course with a large APS-C size sensor, the range of tones in a single image is superior to what is possible with a smart phone camera. The detail in highlight and shadow areas is again good, without being class-leading. 
The EOS M100 will shoot some lovely looking full 1080p videos at up to 60fps.  Dual Pixel AF makes for quick and accurate focusing through video live view and those 60fps and will allow users to slow those videos down for lovely and sharp B-roll.
That flip-up screen is really useful for v-logs and we suspect this camera could be have been popular in this area had it included a microphone port of some kind, which sadly it does not.
Noise
ISO sensitivity can be set between ISO 100 and ISO 25600 in full-stop increments. Here are some 100% crops which show the noise levels for each ISO setting, with JPEG on the left and the RAW equivalent on the right.
| | |
| --- | --- |
| JPEG | RAW |
| ISO 100 (100% Crop) | ISO 100 (100% Crop) |
| | |
|   |   |
| ISO 200 (100% Crop) | ISO 200 (100% Crop) |
| | |
|   |   |
| ISO 400 (100% Crop) | ISO 400 (100% Crop) |
| | |
|   |   |
| ISO 800 (100% Crop) | ISO 800 (100% Crop) |
| | |
|   |   |
| ISO 1600 (100% Crop) | ISO 1600 (100% Crop) |
| | |
|   |   |
| ISO 3200 (100% Crop) | ISO 3200 (100% Crop) |
| | |
|   |   |
| ISO 6400 (100% Crop) | ISO 6400 (100% Crop) |
| | |
|   |   |
| ISO 12800 (100% Crop) | ISO 12800 (100% Crop) |
| | |
|   |   |
| ISO 25600 (100% Crop) | ISO 25600 (100% Crop) |
| | |
Flash
The flash settings on the Canon EOS M100 are Auto, Manual Flash On/Off, and Red-Eye Reduction. Here are some portrait shots. As you can see, neither the Flash On setting nor the Red-Eye Reduction option caused any amount of red-eye.
Flash Off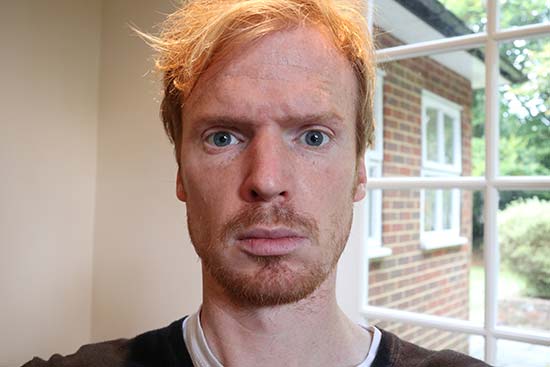 Flash On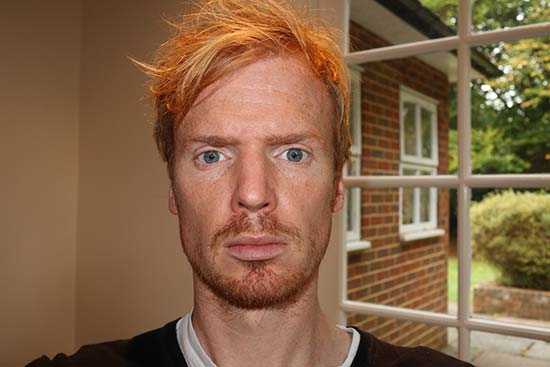 Night
The Canon EOS M100's maximum shutter speed is 30 seconds and there's a Bulb mode for even longer exposures, which is excellent news if you're seriously interested in night photography.
Night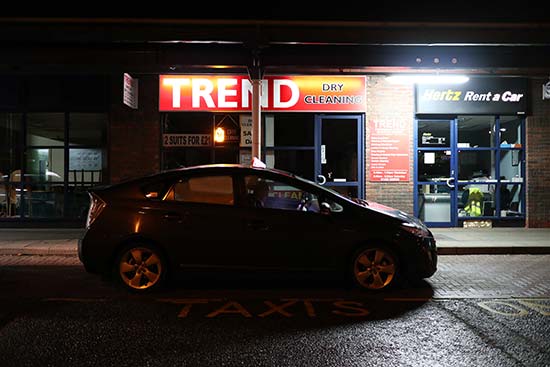 Creative Filters
Essentially a more extreme version of the well-established Picture Styles, Creative Filters offers 7 options, all of which can be interactively tweaked to suit your taste.
| | |
| --- | --- |
| Grainy B/W | Soft Focus |
| | |
|   |   |
| Fish-eye Effect | Toy Camera Effect |
| | |
|   |   |
| Miniature Effect | Water Painting Effect |
| | |
|   |   |
| HDR Backlight |   |
| |   |